Da chah transfer u Arunkumar kam u DC ka WJH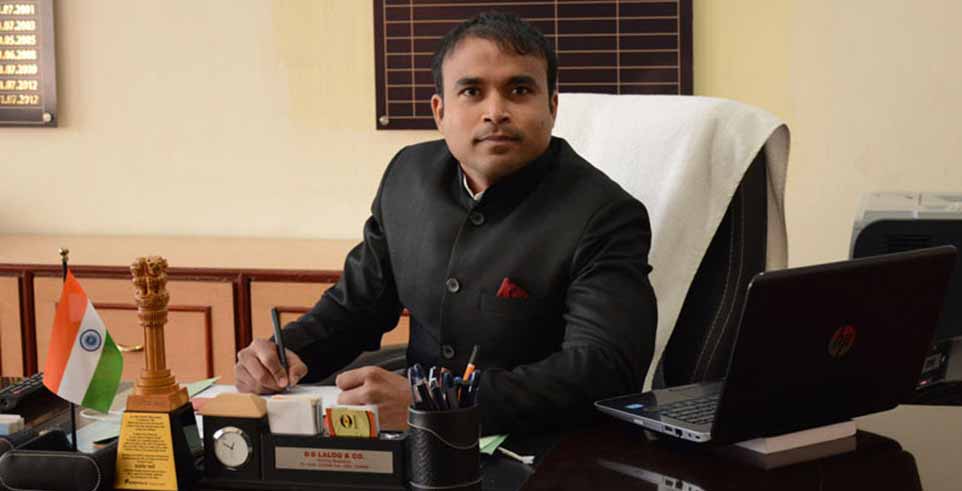 Advertisement
---
Jowai : U Deputy Commissioner ka West Jaiñtia Hills, u Arunkumar Kembhavi da chah transfer u.
Ka hukum sorkar da phah kyrriah ko ya oo na West Jaiñtia cha West Khasi Hills wow man u kam u Deputy Commissioner ka West Khasi Hills.
Ha West Jaiñtia won kattu u wan u R Rapthap (IAS) kam u Deputy Commissioner.
Neiliang u Arunkumar Kembhavi da pynsñiaw u yei mynsien silet u hei yatoh wei chah dat chah bom ki khynnah ka Kiang Nangbah Government College ha ka 10 Khonchonglad 2015.
Da ong u leh wa kam u DC silet u wow ieh ya kani ka thaw neibhah dang boon ki kaam kiwa sahteiñ, kiwa da sdang heipor wa man u kam u DC hapoh ka District nadooh ki kaam uiñke sawari, ki kaam chna sarok, u pynpoi bordiñ, wa kiwi kiwi.
Below is the unedited Facebook post of Deputy Commissioner of West Jaintia Hills District
I am pleased and sad at the same time to inform everyone that i have been transferred as Deputy Commissioner of West Khasi Hills District. Senior IAS officer Shri R Rapthap will take over charge from me as the Deputy Commissioner of West Jaintia Hills District. i consider myself the luckiest for having got an opportunity to serve in the beautiful Jaintia Hills. The last 551 days that i spent here have to be the best period of my professional and personal life. i am sure i will have the same feeling when i retire in the year 2045 also.
Nobody is infallible.Ii may have committed few mistakes here and there. The lathi charge against KNGCSU comes to my mind off the top of my head. Some people thought that the District Administration didn't handle the issue properly. In hindsight all i can say is that i could have acted wiser. But as the head of the District Administration my first and foremost job is to maintain law and order. Because when law and order is lost, everything is lost.
I have huge satisfaction looking back at my short tenure. Our district nearly got the Prime Minister's Award for Excellence in Public Administration in 2016, coming at No 2 position behind Anantnag district of Jammu and Kashmir. The WhatsApp based public grievance redress mechanism was supposed to contest for National E-Governance Award for 2017. Ours was the only district in the Northeast and perhaps in India where there was public contribution to governance issues and direct interaction of DC with public through Facebook and WhatsApp. Our district is in the final shortlist for MGNREGA National Awards for 2016-17 which i am sure we will get it. We were able to kick start and complete so many projects which were pending for several years. We could implement many innovative schemes in MGNREGA which got attention and recognition at the national level. Convergence of different departments has been our forte. The district is getting recognised as the premier tourism destination with many existing tourism spots getting spruced up and many new destinations coming up.
A captain is as good as the team. It has been my good fortune that we have the strongest team of officers who always strived hard for excellence, who put their best foot forward, who always put service ahead of self. The things that we have achieved are a complete teamwork, not one man's army. For the sake of brevity i will not be able to name each officer, but suffice it to say that each one has been a strength and asset to the district. i have always prodded the officers to think out of the box and come up with new and innovative ideas every time we had DCC meeting. i can say with complete satisfaction that they have not let me down.
System is bigger than any individual, nobody is indispensable, least of all me. The district will be in the safe hands of Shri R Rapthap,IAS. He has wealth of experience in governance and i am sure he will lead the district to No 1 position in all spheres of governance. i carry no regrets. However there are so many incomplete tasks on my table which makes me sad. At the rate we were going, this year we should have achieved the ultimate goal of ODF tag for the district. We were in the process of getting final sanction for 6.04 crore solar power project from the Government of India for the Jowai sub division. The Integrated Check Post in Dawki, work for which has just started. The border fencing between India and Bangladesh which is a nationally significant project. We were also leapfrogging to digital and cashless economy. Few incomplete PWD projects like Kureliya bridge (98% completed), Khlie Tyrshi bypass, widening of Jowai-Amlarem single lane, Bakur bridge, Shillong-Dawki JICA project and few other road projects. Tourism has always found a special place in my heart. The ongoing tourism projects in Shnongpdeng, Darrang, Krang Shuri, Thadlaskein, Lumtiniang Park, Ialong, Moosakhia-Samanong, Nartiang are in various stages of execution. i will not be here to see them all through. But i am sure the new Deputy Commissioner will not only look at the pending things but will inject new spirit and enthusiasm thereby getting many more projects and new ideas.
I thank everyone of 2.7 lakh strong West Jaintia Hills district population. i have served with the best of intention, utmost humility and complete secular character. There has been no blot of corruption during my tenure either in DC office or any other offices. i was actually penning a few thoughts, my vision for Jaintia Hills. But since i got the transfer order, i had to keep it on hold. i will upload the vision in a couple of days before i leave. i would like to apologise to everyone whom i have hurt intentionally or unintentionally in my official capacity. i will always remember Jaintia Hills with gratefulness for having added value to my life, i will keep you all Jaintias in my prayers, i wish you all the very best physically, financially and spiritually. Thank you so much.
Till we meet again, with love, adios!
Advertisement