Da ka Love the Law, Bike Rally u pynman ki pulit ka WJHDEF haka Valentine's Day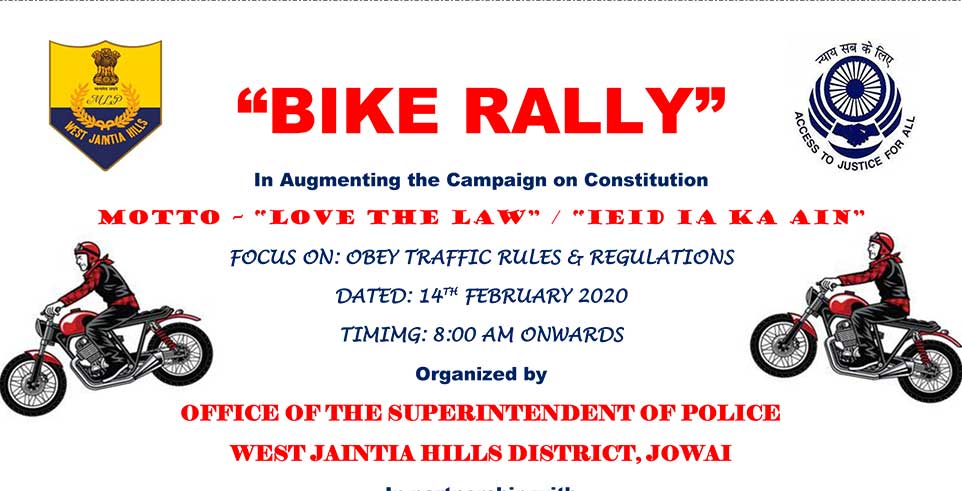 Advertisement
---
Advertisement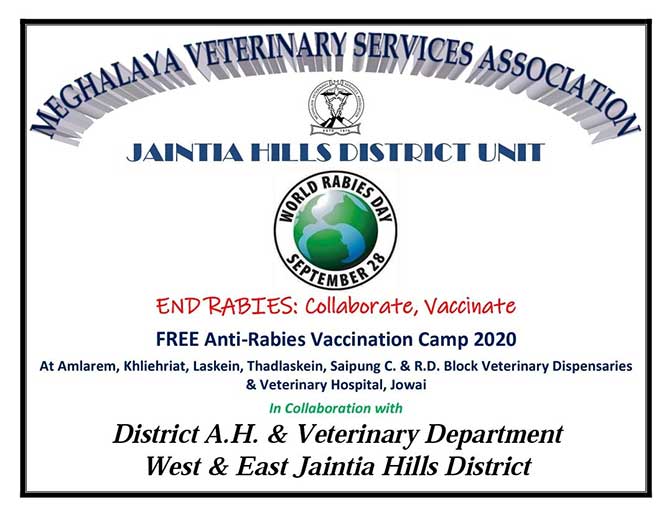 ---
Jowai: Ka West Jaiñtia Hills District Executive Force deiwa ya krehlang waka District Legal Services Authority, West Jaiñtia Hills District, daw pynman ki yaka "Bike Rally" hajrong ka phang "Love The Law" yow pynkynmoo ya ki paibdah yow bood wei wow kohngooh ya ki aiñ pynlai kari namo Traffic Rules.
Ya kani ka Love the Law Bike Rally u pynman haka 14 tarik uni u bnai kawa haap leh haka sngi Valentine's Day wei kiwa kwah u chimbynta ye ki wow wan ha kani ka sngi ha Jowai Police Station heipor 7 waje i step iwa man leh i thaw wow sdang ya kani ka Rally yow chim ya i pyrtuid kiwa chimbynta wei yow e yaka bai phniang (Fuel Coupons).
Kani ka Rally u lai ko na Jowai Police Station, Jrisaleiñ, Khimmusniang, Chilliangraij, Lumkyrwiang, Iongpiah, Panaliar, Dulong College Road, Moosalyngkat, Ladthadlaboh, Mihmyntdu, 4th Mile, Jowai Bypass, Orchid Thadlaskein hadooh wa poi Ummulong Beat House wei daw uiñ biang cha Jowai deiwa lai na Khliehtyrchi, yingkieñ myntdu, New Hill Point, Iawmusiang wei u pynkut biang ha Jowai Police Station.