Da pynkrehkaam biang yaka Night Curfew ha West Jaiñtia nadooh ka 23 tarik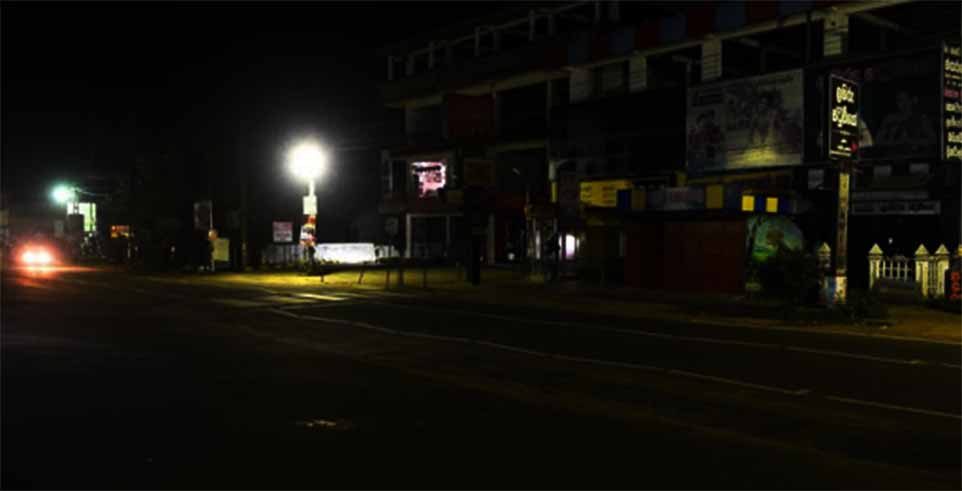 Jowai: U District Magistrate, ka West Jaiñtia Hills District da pynkrehkaam u ya ka Night Curfew katkam ki kyndon ka Section 144 CrPC waka Regulation 3 ka Meghalaya Epidemic Diseases, COVID-19 Regulations, 2020 waki kyndon Guideline No. 5 (i) ka Order dated 1st May, 2020 of Government of India lyngba ka Ministry of Home Affairs, ha waroh kawi ka West Jaiñtia Hills District nadooh ka 23rd May, 2020 hadooh wa pynmih hukum da kamwi.
Kani ka Night Cufew u krehkaam ko nadooh 7:00 waje i miet hadooh ka 6:00 waje i step man ka sngi. Da leh ya ini kam ka laad wow yada nei poor u khñiang khlam COVID-19.
Advertisement
---
Kani ka Curfew ym krehkaam ko ya ki wakreh sorkar wa em Duty, ki Security Forces, Medical Teams wa em duty, Wholesale & Retail Pharmacies, Police & Armed Forces, Fire & Emergency Service, MeECL, NEEPCO & Power Grid, Food & Civil Supplies Department, FCI, PWD, PHE, Jowai Municipal Board, Postal Service, Telecom, Communications & IT Services, Press, Print and Electronic Media, Petrol Pumps, Essential Services namo ki jait kaam wa ym hoi u dam kam ka Health Services wa Online Food Delivery, ki karkhana (Workshops) wa ki dukan dai Spare Parts Dealerships wa da jied neibynta ka Health & Family Welfare Department, kiwa chong chnong wa da heh rta kiwa da em 60 snem chaneiñ heiwa ym emkaam ki yaki Pass kam ka Curfew Pass tangwa emkaam ki wow rah yaka Photo ID deilang waki yow pynsakhiat yei snem yong ki.
Kini waroh emkaam ki wow bood thij yaki kyndon sorkar khamtam hei wow yajngai uwi na uwi (Social Distancing), i pynduna yaki bru wakreh kamjooh kiwi ki kyndon wada booh daka chnat Health and Family Welfare khlem pep.
Da pynlait leh ya ki kari wa kit ya ki mar emkaam, kiwa kit chipai, kit dawai, ki thaw chna truck ha ki sarokbah tangwa kiwa yah kari kamjooh kiwa yarap yaki hap ki wow leh yaka Medical Screening katkam ki kyndon.
Yaki Curfew Pass neibynta 7 waje i miet hadooh 6 waje i step nadooh ka 23 tarik uni u bnai hadooh wa pynmih hukum da kamwi ye u yoh lyngba ka Online Application deiwa lai ha www.megedistrict.gov.in wa westjaintiahills.gov.in.
Ki paidbah toh u bood ki yaki kyndon Social Distancing deiwa yajngai uwi na uwi da chi meter (6ft), ym toh u ya chlong du ha iwi i thaw næ i dukan, ym hoi u dam u deiñ Mask, ym toh u mynthu kat cha wa yoh haki thaw paidbah, u ya krehlang waki bor district, ki pulit wa ki waheh chnong.
Ya kiwa leh pyrchah daw pynchitom katkam ka kyndon Section 51(b) ka Disaster Management Act, 2005.