Da pynkut ya ka Two-Day National Seminar hapoh EFL University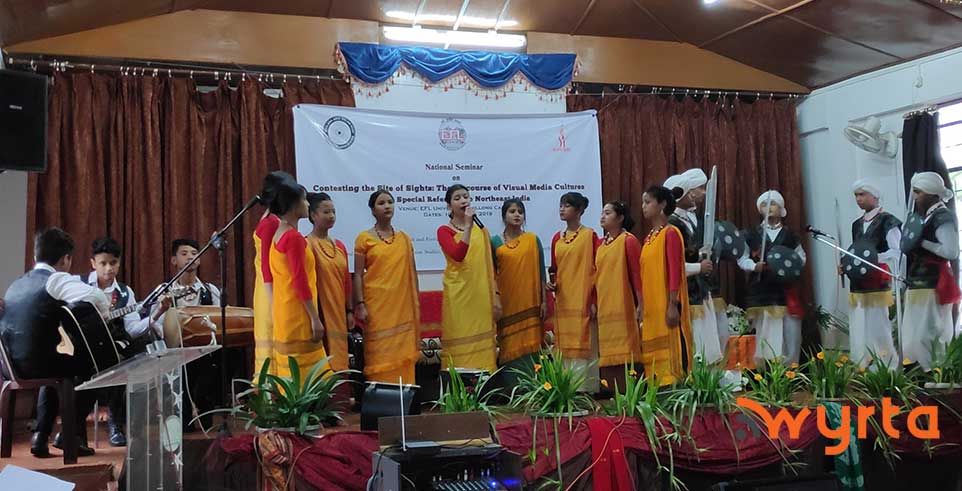 Shillong: U montri ka chnat i puræ puthi ka jylla, u Lakhmen Rymbui ynne da wan pynhaap pyrda u ya ka Two-Day National Seminar hajrong ka phang 'Contesting the Site of Sights: The Discourse of Visual Media Cultures with Special References to Northeast India' kawa da pynman ha EFL University, Shillong Campus.
U Lahkmen da kyntu u ya ki khyroo khyllood wa chimbynta wow pynemkaam ki ya ka stat yong ka juk wa katni hawa tih tre namo ngam yillu ki ya hajrong kawon kawon ka phang deiwa pynlai yumut hajrong ki stat wa da e u warim. 
Da e nongmuna u ya u 'thlen' wa ka 'taro', heiwa da pynksan u yei emkaam wow tih tre ya i ngait ki bru hapoh ka jylla. Da pynksan u leh yeiwa emkaam wow man kiwa em i bahkhlieh ya iwon iwon wa leh ki deiwa ong wa ymtoh u ngait hi-eh ki ya ka khubor hamsaya.
Ka yalang da kut ko deiwa pynkup burom ya u Director ka Shillong Campus and Pro Vice-Chancellor yong ka EFL University, u Prof. K.C. Baral, uwa da chongngiah ha uni u Naisan.
Ya kani ka seminar da pynman da ka Departments of ELT and Mass Communication wei da pynlut poisa da ka Maulana Abul Kalam Azad Institute for Asian Studies, Kolkata wa ka ICSSR-NERC wei da chimbynta hadooh 76 ngut na kylleiñ ka ri.