Da pynman ya ka District Level Science Congress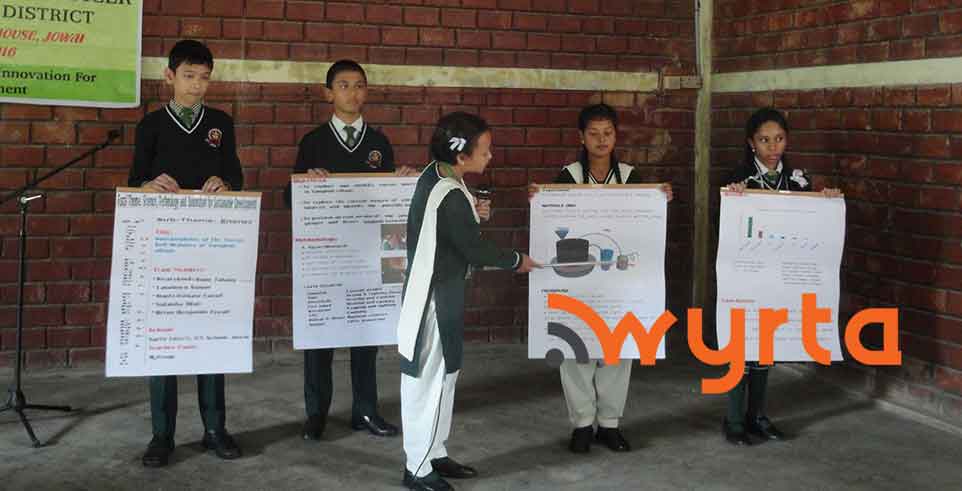 Jowai: Ka 24th District Level National Science Congress, 2016 wa pynman da u District Planning Officer, West Jaiñtia Hills da pynman ya ka ynne ka sngi ha Science Hall, Circuit House, New Hill, Jowai hajrong ka phang "Science, Technology & Innovation for Sustainable Development."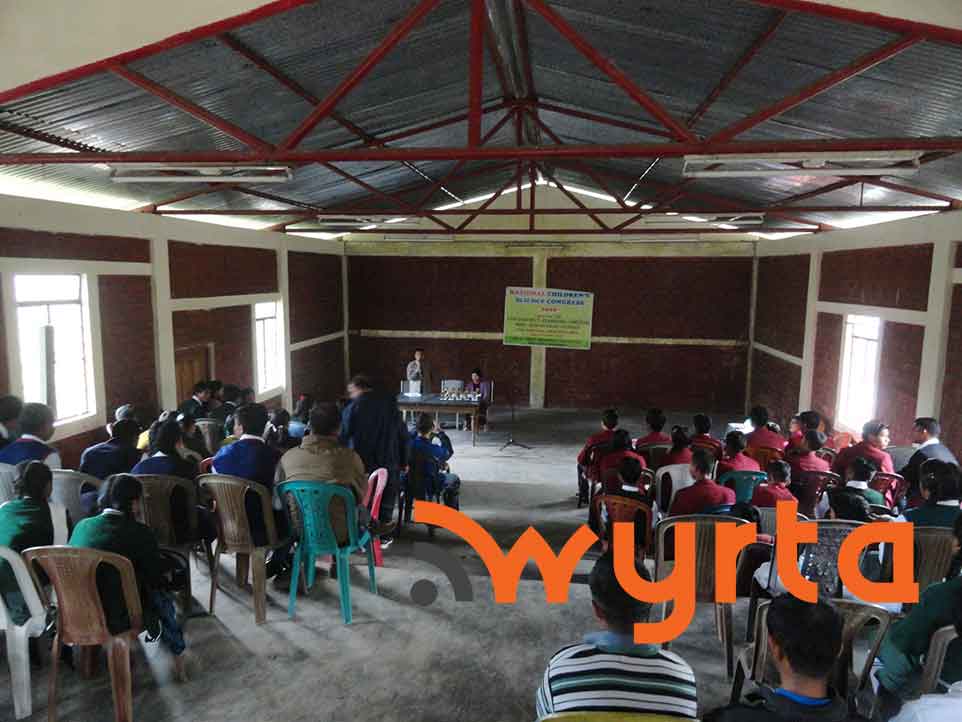 Ha kani ka District Level Science Congress da wan chimbynta da ka Ummulong Presbyterian Higher Secondary School, Ummulong, Tpep Pale Higher Secondary School, Jowai, North Liberty Higher Secondary School,Jowai, Raliang Raij Secondary School wa ka Raliang, Lummuroo Secondary School Shangpung.
Ki wa chimbynta da jied ki ya ki phang wa boon jait kiwa yatoh wa ka phang wa da booh kam "To Study why Regional Farmers are not very satisfied with the equipments used for Ploughing", "Use of  Pine Tree Resin (Latex) as suitable fuel for sustainable energy", "Waste management", "Costus Igneous Plant as Medicinal Plant", "Pnar Traditional Medicines", "Eco-friendly Composting of Agricultural Waste (Vermi-Composting)", "Sustainability of the Energy -Self reliance of Nangbah Village" & "To study the Medicinal Application of Herbs (Indian Penny Wort)".
Ha uni u snem da jop ka North Liberty Higher Secondary School, Jowai, ka Lummuroo Secondary School Shangpung wa ka Jaiñtia Hills Secondary School wei da jied ya ki wow mih khmat ki ya ka district ha ka National Children's Science Congress ha ka kyrdan jylla ka wow pynman ha Shillong ha ka 2 wa 3 tarik yong u bnai wa daw wan.
U ma S.C Laloo, Additional Deputy Commissioner, West Jaiñtia Hills uwa emlang ha kani ka sngi da pynchlur u ya ki khynnah wow kreh chitom ki yow poi ki cha ki kyrdan wa heh wei wow pynpliah chooh chooh ki ya iwa da tip ki.