Da pynman ya ka pynsñiawthooh ya ki khynnah ka TJSC hajrong ki kaam ka MBS&G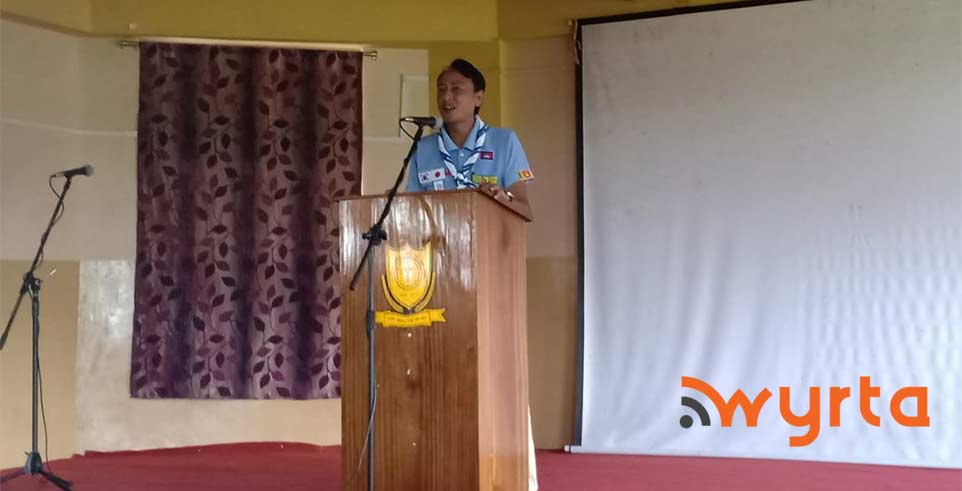 Jowai: Ka Meghalaya Bharat Scouts and Guides, ha kani ka 27 Naisphra da pynman ko ya ka pynsñiawthooh ya ki khynnah puræ ka Thomas Jones Synod College hajrong ki thong wa ki rukom krehkaam yong ka.
Ha kani ka pynsñiawthooh da pynlai da u Secretary ka MBS&G, u W. Lyngdoh, heiwa u Principal kani ka College da e u ya ki kyntien pdiang burom.
Advertisement
---
Da yoh yei klam hajrong ka phang "Fundamental, Principles and Involvement of Youthin the Movement" na u Special Officer, u G. James, katwa ka State Secretary ka MBS&G ka A Swer da klam ko hajrong ka phang "Structure of the Organisation, Importance of Scouting, Guiding and forming of Unit in the Institution".
Hadien ini i pynche da em ka bynta wa kylli yutip kiwa sikai wa ki khynnah kani ka thaw puræ yow rap sñiawthooh ya ka MBS&G.
Da pynkut ya ka yalang da ki kyntienkhublei naka District Commissioner (G) ka S. Tariang.