Da sdang yaka Electors Verification Programme yow pynbait ya waroh i bakla haka Electoral Roll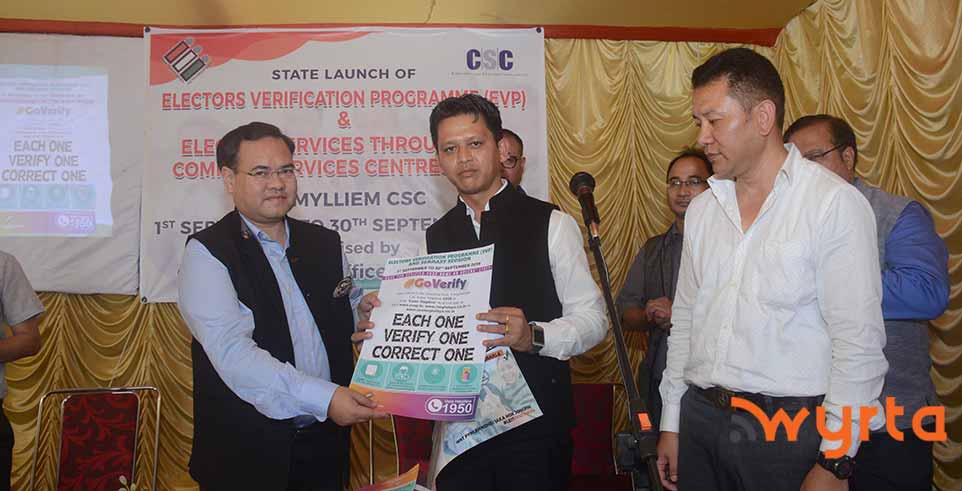 Advertisement
---
Advertisement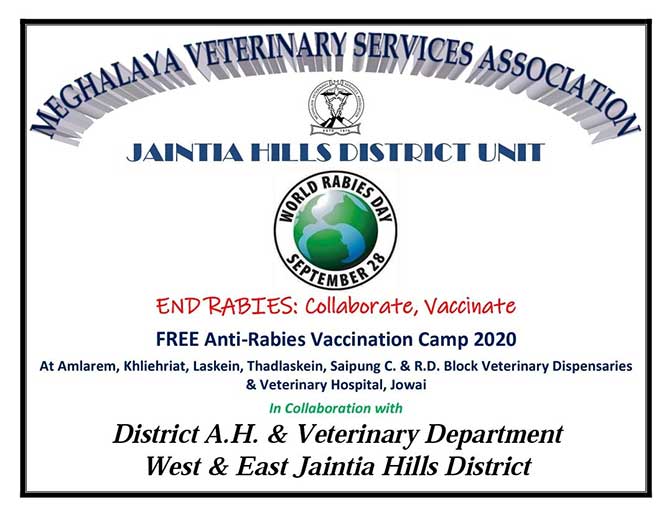 ---
Shillong: Kam chibynta wow pynman yaka Electoral Roll kawa ym em i bakla katkam wa phah da ka Election Commission of India (ECI) deiwa pynemkaam ya ki Common Services Centres (CSC) yow pynman yaka Electors Verification Programme (EVP), u Chief Electoral Officer, Meghalaya, u F R Kharkongor ynnin ka sngi da sdang u yaka State Level Electors Verification Programme ha Mylliem CSC, East Khasi Hills District. Da emlang leh u Jt. CEO Meghalaya, u R P Marak, Block Development Officer, Mylliem Block, u P. Passah, State Head CSC, u Joshua Lyngdoh, ki sahep ka Election Department wa ki Rangbah Shnong.
Ka Election Commission of India da sdang ki ya kani ka Electors Verification Programme (EVP) ka wow pynkhooid pynbait ya i bakla ha i pyrtuid kiwa thap Vote, ka sngi kha wa kiwi kiwi. Ya ini u sdang nadooh u Naikhynde, 2019 hadooh ka 15 tarik u Naichiphaw 2019. 
U Kharkongor da ong u wa ka Electors Photo Identity Card (EPIC) toh ka wow pynsakhiat ya uwi pa uwi u tre ri India wa da poi ki 18 snem i rta. I pynkrehkaam ya ki CSC ha kani ka Electors Verification Programme toh yow pynbait ya iwa bakla wei yei leh wow jied ya ki Polling Station, kamtæ da kyntu u leh ya ki waheh chnong wow pyntip ki cha kiwa chong chnong neibynta ini.
U J Nongrum, Sr. System Engineer, hei pyntip u chaphang ka EVP, da ong u wa ye u leh ya ini lyngba ka 'Voter Helpline' Mobile App, NVSP Portal, deiwa lai cha ki Common Service Centres (CSCs) lane deiwa pyndap ya ki Form wa daw e ki BLO manda wan psiah ki cha kiwi pa kiwi ki yung ki wow pynbait leh ya iwa bakla yow pyndam pyrtuid ya kiwa da khlaad, kiwa da mih chnong wa kiwi. Da booh leh yaka Help Line kawa ye ki paidbah u Phone ha u number 1950 lada em iyi iyi wa kwah ki u kylli.
Ya kam kani ka jooh ka prokram da wai da ka M. War Nongbri, Deputy Commissioner, East Khasi Hills District ynnin ka sngi yaka Common Service Centre wa em ha Shillong Bar Association.