Da wai ya ki paikhana paidbah ka Mukhla Nongrim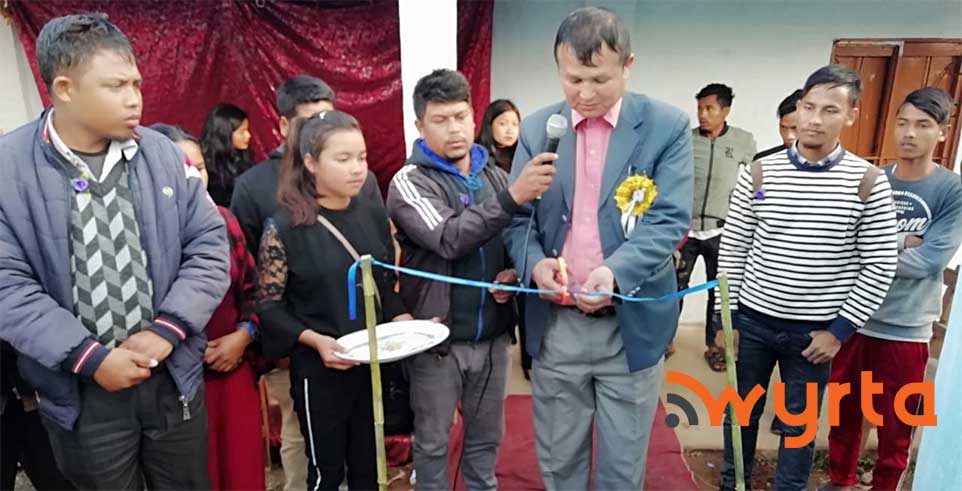 Advertisement
---
Jowai: Ka Dorbar Chnong Mukhla Nongrim lyngba ka Mukhla Nongrim Sport Club heiwa ya krehlang wa ka yung krehkaam yong ka NYK, Jowai, da pynman ya ka yalang hajrong ka phang ka 'Work Camp Project Work (Toilet cleanliness and preservation of water sources)' ynne ka sngi ha pchem ka yung Dorbar Hall Mukhla Nongrim.
Heijooh i por leh da wai paidbah ya ki paikhana næ ka Public Toilet ka chnong wada e yarap poisa da ka NYK, Jowai. U kongsan ha kani ka sngi toh u District Youth Coordinator ka NYK Jowai, u R. Rapsang uwa da wan wai paidbah u ya kini ki paikhana.
Ya kani ka yalang da pynlai ya ka da u waheh chnong ka Mukhla Nongrim u Muhon Sari, wei da yoh leh i klam na u Secretary chnong u Lakhon Sari, na u dkhot chnong u Standby Me Sari wa na u kongsan, katwa ya ki ktien e khublei da yoh na u Firstly Sari uwa man u Secretary ka Mukhla Nongrim Sport Club, ha kani ka sngi da wan ya sakhi lang da ki Executive Member ka chnong wei kamjooh leh ki Volunteer yong ka NYK Jowai.