Daw pynman ka FAM ya ka 1st Open Futsal Tournament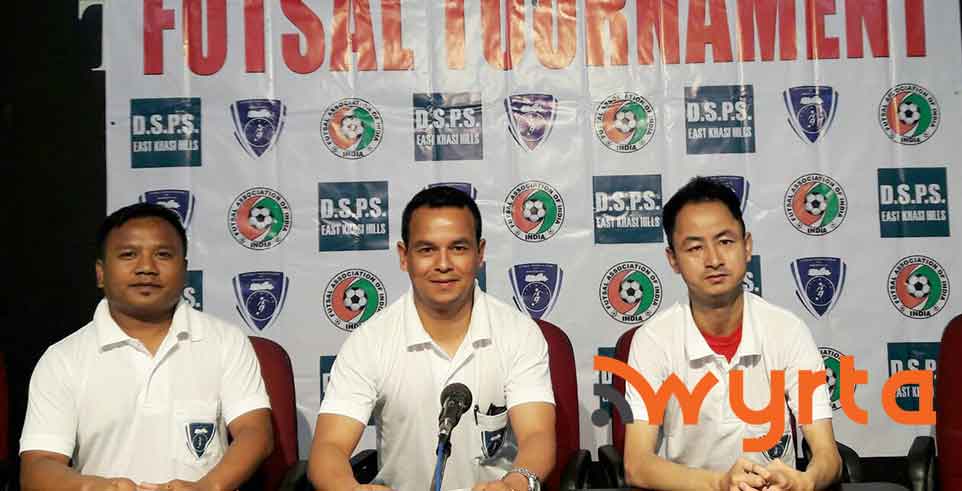 Advertisement
---
Jowai: Ka Futsal Association of Meghalaya (FAM) daw pynman ko yaka 1st Open Futsal Tournament ha Indoor Stadium, JN complex, Polo Shillong.
Ya kani ka lympung u pynman nadooh ka 28 tarik hadooh ka 30 tarik uni u bnai.
Kani ka lympung toh kawa da pynman hei yakrehlang wa ka Futsal Association of India wei da kyrchaan lang da ka District Sports Promotion Society, East Khasi Hills, Shillong.
Kani ka synjuk leh da pynkhreh ko u chna ya ki Unit ha ki District waphær waphær neibynta u pynku yaka lehke Futsal neibynta u yoh myntoi ki khynnah khynroo yong ka jylla Meghalaya.
Yow tip bniah chaphang kani ka lympung ye u phone ha kini ki No. 7085921541, 8119009330.
Advertisement