Daw pynman ya ka lehkmen National Voter's Day ha WKH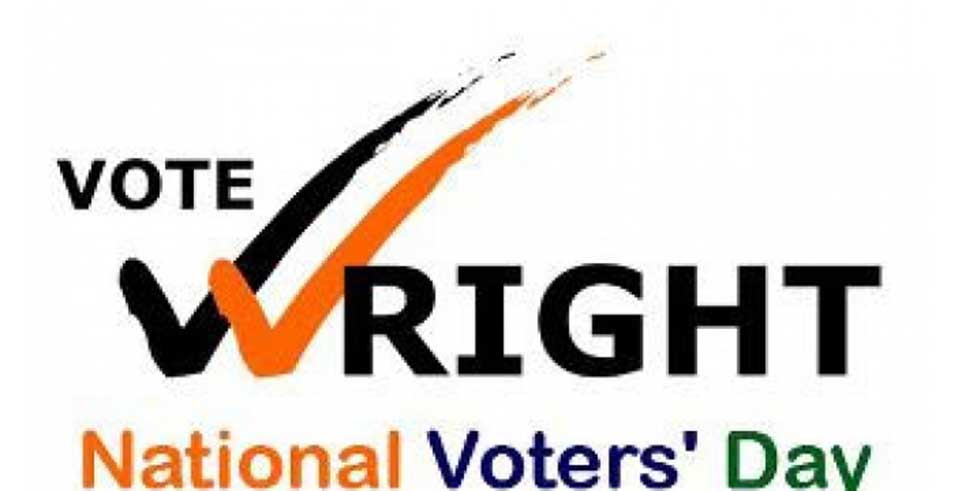 Shillong: Chirup wa ka ri waroh kawi u District Election Officer, West Khasi Hills District, Nongstoin daw pynman u ya ka 8th National Voter's Day ha ka 25 tarik uni u bnai ha TRYSEM Hall, Deputy Commissioner's Office, Nongstoin heipor 11:00 waje i sngi hajrong ka phang "Accessible Election" wow pynchlur ya kiwa dang khynroo khyllood wow embynta ki ha kani ka Election.
Kamjooh leh waroh ki Booth Level Officer (BLO) da kyntu wow pynman ya kam kani ka lehkmen ha ki Booth Level wei wow khut leh ya ki ERO/AERO wa ki Sector Magistrate wow wan cha kani ka lehkmen.
Ki BLO ha jar jiar ki Polling Station toh u pdiang ki ya kiwa thap vote wa dang thymme yow pynche wei wow pynsñiawthooh bha ya ki chaphang ka Election. Daw saam leh ya ki badge wa em ya ki logo ka ECI wa i kyntien wa thoh "Proud to be a Voters-Ready to vote" da ki BLO cha kiwa thap vote wa thymme chirup wa ki EPIC yong ki.
Ki Millennium Voters kiwa da tipmit ha ka Summary Revision daw pynkup burom leh ya ki ha kani ka National Voter's Day.
Daw pynman leh ya ki yalang Chunav Paathshalas wow pynsñiawthooh ha waroh ki Polling Stations da ki BLO wa ki Executive Member ha kani ka sngi.