Daw pynman yakhih ka Federation of Persons with Disabilities yow dawa yei hok yoh kreh sorkar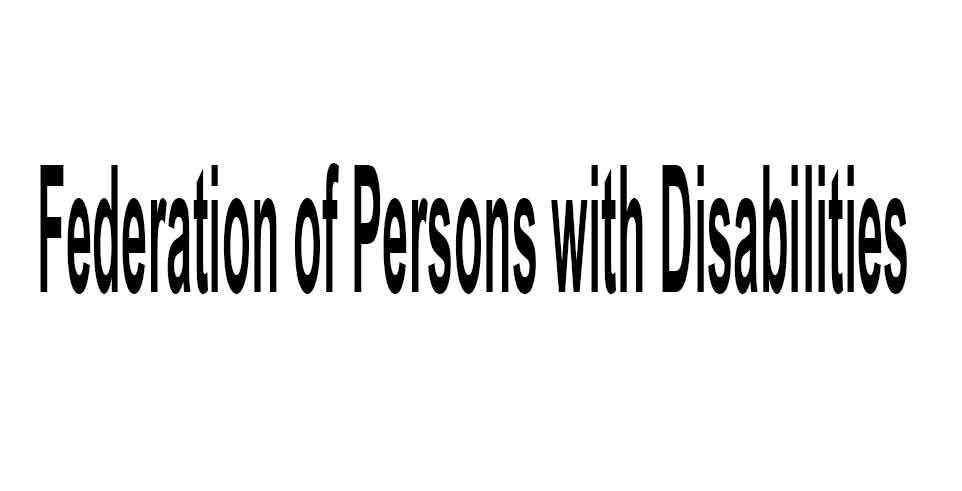 Shillong: Ka Federation of Persons with Disabilities, ka seiñ wa em lang 6 tylli kiwi ki seiñ kiwa pait yei bha i miat ki bru wa em hei duna i doh i pran, ynne ka sngi da chim ki yaka rai wow pynman yakhih hadien wa ka sorkar ym em bien ko wow pynkrehkaam yei dawa yong ki.
Katkam i ong u President ka Federation of People with Disabilities, u Ferdinand L Marshillong, ki dkhot ka Federation daw pynman ki daka chong kyllaiñ mynngor haka 03-12-19 ha Additional Secretariat Parking Lot nadooh 10 waje i step hadooh 4 waje i janmiet.
Ka Federation da ong ko wa ka sorkar jylla ym pu em u pynkrehkaam pura ko ya i booh bhah 4% ya ki bru wa em i duna hei doh i pran namo ki Person with Disabilities (PwDs) kam chibynta ka Reservation Policy.
"Hadien boon sien wa chong yachem wei da yaklam waka sorkar jylla da man ko du wa neh haka kot donhi, hadooh wa kiwa boon ki chnat sorkar wa toh u tipmit ya i yow yoh kreh i, ym wm tipmit ki ya i," da ong u Marshillong.
Da ong u leh wa i hok yong ki katkam ka Rights of Persons with Disabilities Act, 2016, da ong wa 4% toh u iwa da booh neibynta yong ki ha waroh ki chnat sorkar.
Ka Federation of Persons with Disabilities da kwah ko leh wa ka sorkar toh u pynbor ko yaki Company ki bru samen wow leh ki ya ini i jooh wow thung kreh ya ki.
Ka Federation da ong ko wa du 80 ngut ki PwD kiwa kreh ha ki chnat sorkar waphær waphær nadooh u 1995.
Kiwi de ki seiñ wa em hapoh ka Federation of Persons with Disabilities toh ka Meghalaya Deaf Association, Khasi Disabilities Association, Garo Hills Association of the Deaf, West Khasi Disabled People Organisation, Meghalaya Liberation of Visually Impaired waka All Meghalaya Association of Person with Disabilities.