Daw sdang e ka Russia ya i dawai yada COVID-19; kynthup leh ya ka India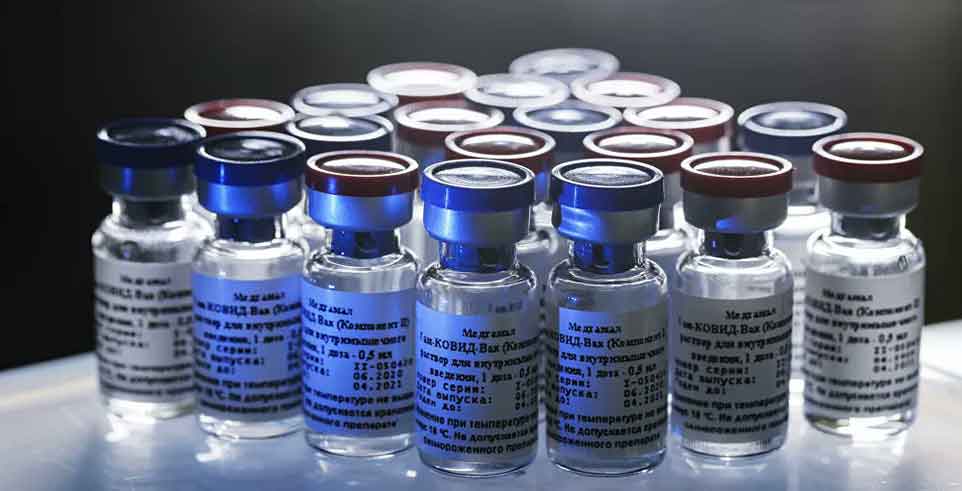 Ynne ka sngi u Health Minister ka Russia, u Mikhail Murashko da pyntip u wa ha kani ka tayaw daw sdang e ya i dawai COVID-19 ya iwa da tip kam i Sputnik V cha ki Volunteer ha ka bynta wa le yong i pyrchang namo ka Clinical Trial wei ha ka tayaw wow wan won daw phah e ya ini i dawai cha kiwi ki bynta ka ri.
Ini i dawai wow yada na u COVID-19 toh iwa da chna da ka Gamaleya Research Institute of Epidemiology and Microbiology ka Health Ministry ka ri Russia wei da chem wa man i iwa krehkaam khlem ktah ya ki bru (Side Effect) wei daw pynlait noh ya ki cha ki paidbah.
U Mikhail Murashko da batai u wa ya i dawai katni daw pynlait du neibynta kiwa em ha i rta waphær waphær kiwa ye bha wow chah ktah ha uni u khñiang (High Risk Groups), wei daw e ya ki ya kiwa sikai kamjooh leh ki Doctor.
Neiliang u CEO ka Russian Direct Investment Fund, u Kirill Dmitriev, da ong u wa da kyrmen wow krehlang wa ka India wow pynmih ya i dawai COVID-19.
Chooh chooh u Dmitriev, ha i yaklam wa u Sputniknews da ong u wa da jied san tylli ki ri wow pyrchang ya ini i dawai wei kini kynthup ki ya ka Saudi Arabia, United Arab Emirates (UAE), Philippines, Brazil kamjooh leh ka India ki wow sdang ha uni u Naikhynde.
Kam wow pynkynmoo heini ka sorkar India da yaklam bha ko wa ka Russia heiyatoh wa ini i dawai heiwa u Secretary ka Ministry of Health and Family Welfare, u Rajesh Bhushan da pyntikna u yeini.