Dawa ka HYC-JHD wow sylli ka Screening Committee chwa wow e Scheduled Tribe Certificate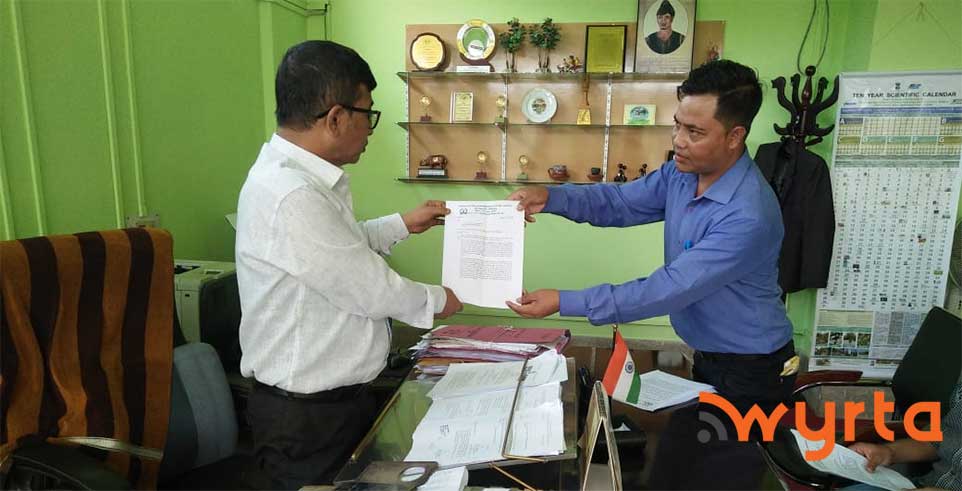 Advertisement
---
Jowai: Ka seiñ HYC Jaiñtia Hills District ynne ka sngi da lai e dorkhat ko ha u DC ka West Jaiñtia Hills District hajrong i e Scheduled Tribe Certificate hapoh yong ka District.
Neiliang ka seiñ da dawa ko na ka sorkar jylla lyngba ka Political Department kawa da pynmih ya ka Notification kawa em tarik Shillong, The 26 July, 2004 (NO.POL.145/91,341) wa kamjooh leh lyngba ka Social Welfare Department, NO.SW(S)82/2011/35; Dated Shillong the 31 July 2014 heiwa da hukum wow em da ka District Level Scrutiny Committee wow pait bniah chwa wow e ya ki Scheduled Tribe cha ki bru wa yaleh wow yoh ST Certificate na ki yung krehkaam u Deputy Commissioner ha waroh ki District ka jylla.
Ka seiñ da sñiaw ko wow pachat yumut wa hawa e ya ki Scheduled Tribe Certificate khamtam cha ki khon yong kitu ki bru na i chongkha khleh hapyrdi ki Khasi Jaiñtia wa ki wymtoh ki Khasi Jaiñtia toh u sylli da ka Screening Committee chwa wow e ya ka Certificate.
Ka seiñ da ong ko wa kani ka Committee toh u pait ko wa lada kini ki bru tip ki namo ymtip ki wow klam wei wow thoh ya ka ktien Khasi Pnar, lada bood næ ym em bood ki ya ka Riti Dustur u khon Khasi Pnar khamtam leh ha ka kur ka jait wa kiwi ki rukom heiwa da e nongmuna wa lada im ki namo ym em katkam ka rukom ki Khasi Pnar wei lada ymtip namo bood ki yeini wow kyntait wow e ya kani ka Certificate cha kam kini ki bru.
Neiliang ka seiñ da kyrmen ko wa ka sorkar kamjooh kini ki tnat sorkar u bood ki yeini waroh.
Advertisement