Dawa ka JNC wow pynman ya ka pynche paidbah hajrong ka GST ha East Jaiñtia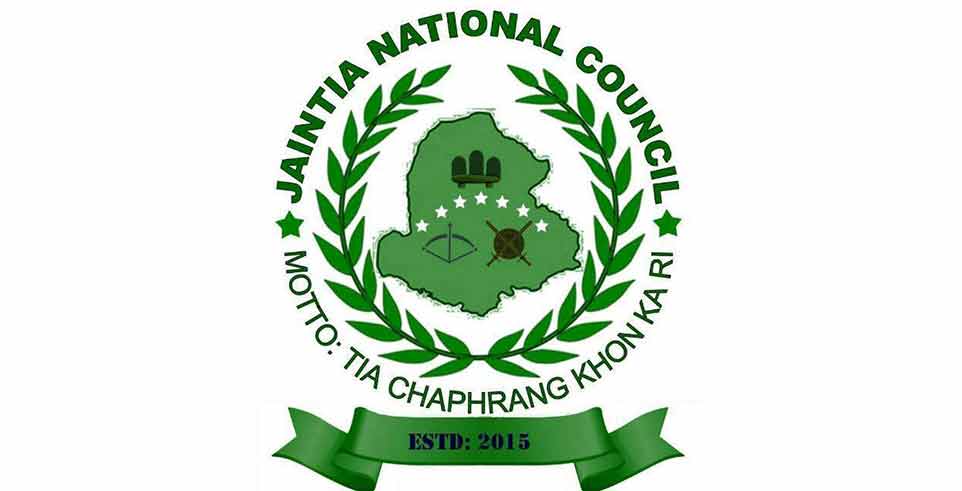 Jowai: Ka Jaiñtia National Council (JNC) – Seiñbei, da pyntip ko wa ujor ki paidbah ha ka seiñ wa boon na kiwa chong chnong yong ka East Jaiñtia Hills District dang langoh ki yei rukom krehkaam ka Good and Service Tax (GST) kawa ka sorkar pyrdi da kylliang ko heithaw yong ka Sale Tax.
Hadien ini ka seiñ hapoh i yahkhmat u Sambormi Lyngdoh, General Secretary JNC, ynne da lai yachem ki ya u Deputy Commissioner ka EJHD, heiwa da e leh ya ka dorkhat ha oo.
Ha ka dorkhat da pynsñiaw yei eh i kho wa yachem ki paidbah hapoh ka district neibhah boon ym tip ki yei rukom krehkaam ka GST.
Hapoh ka district nadooh wa krehkaam ka GST da ku dor ki mar baam mar dih, da ong ka seiñ.
Kamtæ da kyntu ka seiñ wei da dawa ko na u Deputy Commissioner (DC) EJHD wow pynman da ki yalang paidbah wow pynsñiawthooh ya ki chaphang i rukom krehkaam ka GST.
Neiliang u DC ka EJHD da ong u wa man i iwa eh ya ka District wow pynche yei rukom krehkaam ka GST neibhah ym em ki bru wa pliah chaphang kani ka kaam, wei da kular u leh wa daw phah ya ini i dawa ka seiñ cha ka yungkrehkaam u Commissioner of Taxes yong ka jylla wow phah ya ki bru wow pynche paidbah yeini.
Ka seiñ da kyntu ko ya u Commissioner of Taxes ka jylla wow chimkhia yeini khnang wow suk ki paidbah.