E por ka HLC 10 sngi wow pyndep ya ka sorjamin ya ka Them Iewmawlong: Prestone Tynsong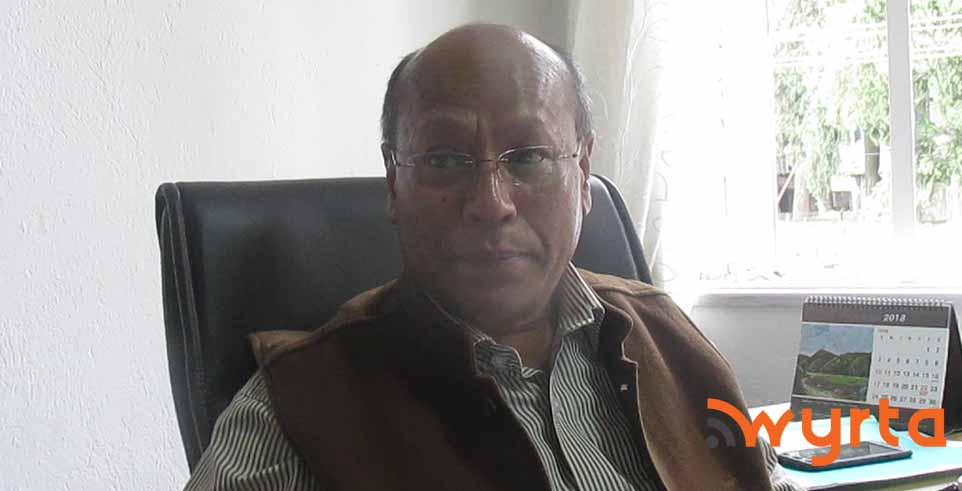 Shillong: Ka High Level Committee (HLC) da rai ko wow phah ya ka Directorate of Land Records and Survey wow pyndep smat ya ka sorjamin ya ka thaw wa tip kam ka Sweeper's Colony kawa em ha Them Iewmawlong.
"Da e por ya ka 10 sngi wow pyndep ya kani ka sorjamin," da ong u Symbood Montri Rangbah u Prestone Tynsong ynne ka sngi hadien wa kut ka yalang wa ar ka HLC.
Advertisement
---
U Tynsong uwa man leh kam u Chairman ka HLC da ong u wa emkaam wow leh da ka sorjamin wa thymme yow sñiawthooh ya ki bynta wa haap ki cha ka Shillong Municipal Board (SMB) wei kiwon ki yong ka Hima Mylliem.
"Daw pynman yalang biang i yow tip kammon wow lai chakhmat hadien wa tip ya u pood u ang kani ka thaw hadien wa pyndep ya ka sorjamin da ka Directorate of Land and Records," da ong u Prestone.
Hawa kylli lada dadep pynman ya ka sorjamin wa bniah nachwa da jubab u deiwa ong wa ym jooh em leh yeini hadooh katni.
"Kamwa man kattæ ka SMB kamjooh u Syiem ka Mylliem wa ka Khasi Hills Autonomous District Council ym em ki ya ka Map yong kani ka thaw kamtæ emkaam wow leh ya kani ka sorjamin," da ong u.
U Prestone da pyntip u leh wa ka HLC dang pyllang ko ya ki yutip katwon ngut ki wakreh 4th Grade ki wakreh ha kiwa boon ki tnat sorkar wa sah ha kani ka thaw.
U Tynsong da pyntip u leh wa da thung sa ar ngut ki dkhot kani HLC wa kynthup ya u montri ka kaam uiñke suwari u Metbah Lyngdoh wa u Renikton L Tongdkhar.