E sikai ka SURE ya ki SHG ha Thadlaskeiñ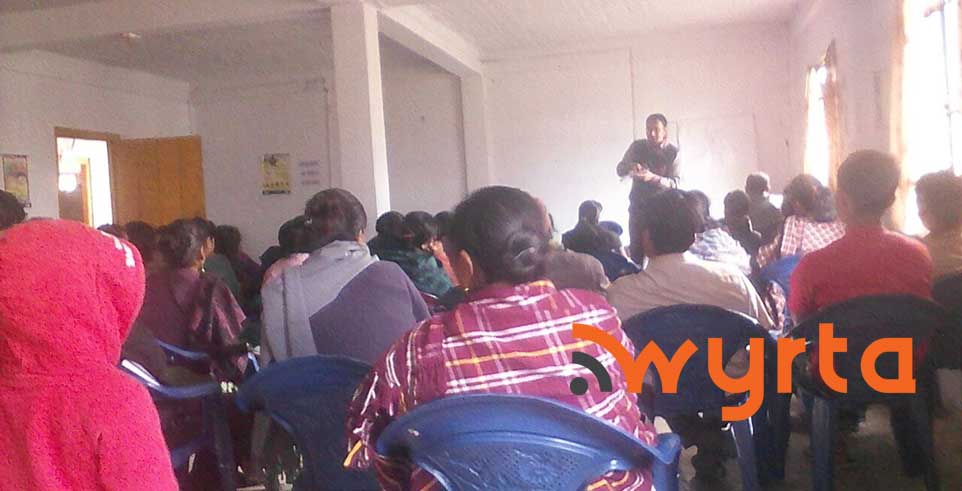 Advertisement
---
Jowai : Palat chispah ngut ki wa mihkhmat na ki ar phaw tylli ki dhab yarap næ ki SHG kiwa em hapoh ka Thadlaskein Block ka West Jaiñtia Hills da yoh myntoi ki na i esikai heiwa kammon u kheiñ u diah ryntih yei lut i sep wei yoh lap yong ki. Ya kani ka esikai da pynman ha kamra ka yungkrehkaam ka Block Development Officer (BDO) ka Thadlaskein Block.
Ya kani ka esikai da pynman da ka Society for Urban and Rural Empowerment (SURE) neibynta ki dhab wa da yoh yarap na ka NABARD (National Bank for Agriculture and Rural Development) ka sorkar India.
Ha kani ka esikai da em ka esikai ha ki artylli ki phang ka Simple Book Keeping wa ka rukom booh ya ki Cash Book yeiwa da batai da u H.H. Mohrmen wa u B.S. Shylla.
U H.H. Mohrmen hei klam da kyntu u ya ki wa yahkhmat ki dhab u man ki kiwa biang i kheiñ i diah hei wow em kiwa kheiñ che hajrong heiwon i pynlut pynsep wa kiwi kiwi.
Ha kani ka kynti na ki arphaw tylli ki dhab chiphaw tylli toh ki SHG kynthai wa chiphaw won kynthuplang ko chynrang wa kynthai.