Emkaam u kyruiñ ki khynroo cha i kaam rep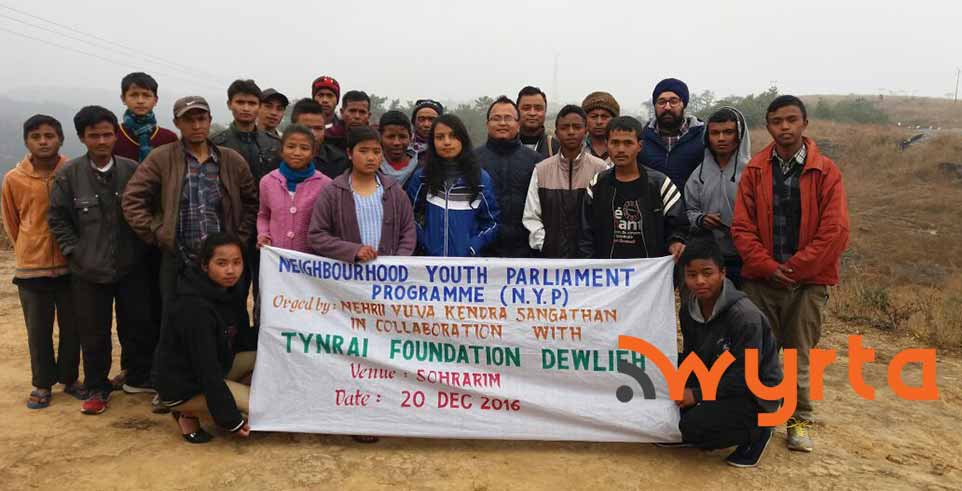 Advertisement
---
Sohra:  Ka seiñ Tynrai Foundation kawa krehkaam hapoh u pood u saam ka thaiñ Sohra-rim kam chibynta wow yarap ya ki khynnah khynroo khyllood wa dooh kreh katni, da pynman ko da ka Workshop hajrong ka phang wow pynchlur ya ki khynroo khyllod wow kyruiñ ki cha i rep i riang kam ka laad kamai.
Ha ka workshop da em ki dkhot ka North East Slow Food and Agrobiodiversity Society (NESFAS), ka Rice Socio Development Guild, ka A Ray of Hope Foundation, ka Rympei Jingtip Development Society wa ka Society for Urban and Rural Empowerment (SURE).
U president ka SURE u H.H. Mohrmen da pynkynmmoo u wa ki kaam sorkar da duna bha ki katni wei ka jylla yong i ym em ki ki karkhana wow e kaam ya kiwa thooh kreh hadooh kiwa da biang i puræ puthi kamtæ i rep i riang haap pyrkhat noh i ya ki kam ka laad wa ye i u im ja.
Da ong chooh chooh u wa ki khynroo khyllood wa da stad da puræ ye ki u pynbha chooh yei rukom rep tynre kamjooh yei rukom dai ya ki maar deiwa dai ya ki hadien wa da dep chet namo u pynkylla ki ym du kat ki mar wa rah na i thaw rep cha ki yaaw ki hat iwa tip dei ktien phareng kam i Value Addition.
U Pius Rani (NESFAS) da kyntu u ya waroh wow man ki ki bru wa thooh bniah bha chwa wow sdang ki iwon iwon i khih wei da klam u leh chaphang ki laad yoh raam na ka sorkar kam ka Kisan Credit Card (KCC), Mudra Loan, ka Standup wa Startup India wa ye kiwa sdang khih u yoh poisa.
Kiwa wan chimbynta ha kani ka yalang leh sñiaw yahaap ki wa i klam ha kani ka workshop wei da rai ki leh wow sdang pyrkhat noh ya i rep kam ka wi na ki laad im ja kpoh ki wei neiliang ka Tynrai Foundation waka NESFAS leh da kular ki wow booddien yeiwa mih na kani ka workshop.
Advertisement