Emkaam wow tipmit noh ya kiwa e dawai kynbat wow ryngkat ki kam ki Allopathic Doctor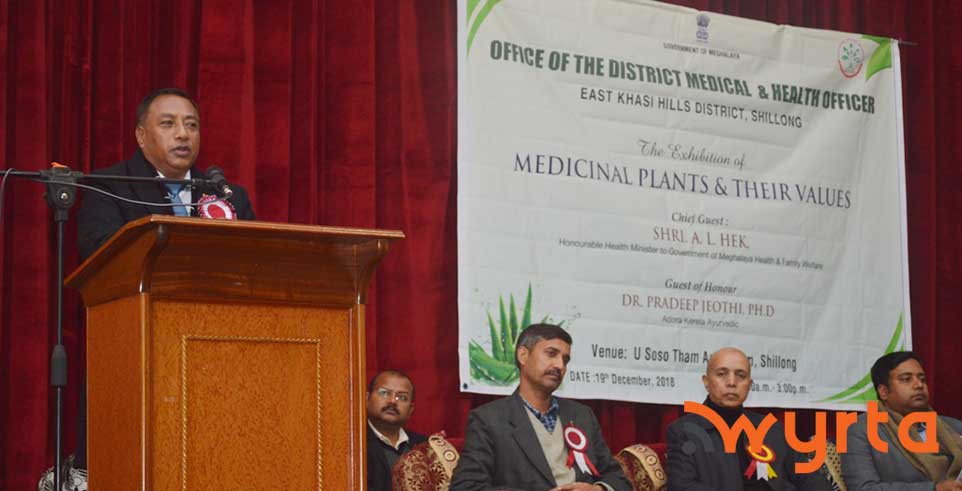 Advertisement
---
Shillong: Hajrong ka thong wow pynsñiawthooh yei kordor wei emkaam wow pynneh pynsah ya ki dawai kynbat kiwa man dawai, da pynman ya ka pynyoo ryong ya kini ki dawai kynbat namo ka 'Exhibition of Medicinal Plants and Their Values' ynne ka sngi ya kawa da wan wai da u montri ka chnat i chait i khiah, u AL Hek wa man u kam u kongsan.
Ya kani ka pynyoo rong da pynman ha U SoSo Tham Auditorium, heiwa u Dr. Pradeep Jeathi na ka Adora Kerala Ayurvedic da man u kam u symbood kongsan hei emlang u Secretary of Health and Family Welfare cum Mission Director and Director of AYUSH, u P. Bakshi, wa kiwi kiwi.
Advertisement
---
U AL Hek hawa e yei klam da ong u wa ha u snem 2005-2006, ka North Eastern Council da pynman ko ya ka thooh yutip hajrong ki dawai kynbat ha East wa West Khasi Hills wa ha Ri Bhoi District wei da chem ya 57 tylli ki jait kynbat ya kiwa da pynemkaam bha da kiwa e dawai tangwa ini da chah ktah joor i neibhah iwa ini waroh ym em i hei thoh i taar.
U Hek da pynrap u leh yei emkaam wow pynkhlan ya ka chnat AYUSH Directorate wei wow em noh ya ka AYUSH Policy.
U Dr. Pradeep Jeathi na ka Adora Kerala Ayurvedic da ong u 70% na ki bru ha pyrthai chaniah ki hei e dawai tynre namo i sumaar da ki kynbat wei ha u 2016 ka yaaw ha waroh kawi ka pyrthai da antaad wa em ko 71.19 Billion Dollar wei u ku ko da 10% ha ki chiphaw snem wow wan.
Da pynrap u leh wa ka China wa USA man ki kiwa pynemkaam bha ya ki iwa man 80% naka yaaw waroh kawi, ka India toh du 1% wei dei em ki dawai kynbat ha ka thaaiñ mihsngi ye bha wow pynku yeini waroh.
Neiliang u P. Bakshi da klam u hajrong i emkaam wow tipmit ya kiwa e dawai kynbat khnang wow ye ki wow ya ryngkat kyrdan noh wa kiwi ki Doctor kam kiwa e dawai Allopathic.
Ha kani ka sngi da pynyoo rong leh ya ki dawai kynbat wa ki rukom sumaar wa ha rukom da ki dawai kynbat wa em hapoh jylla.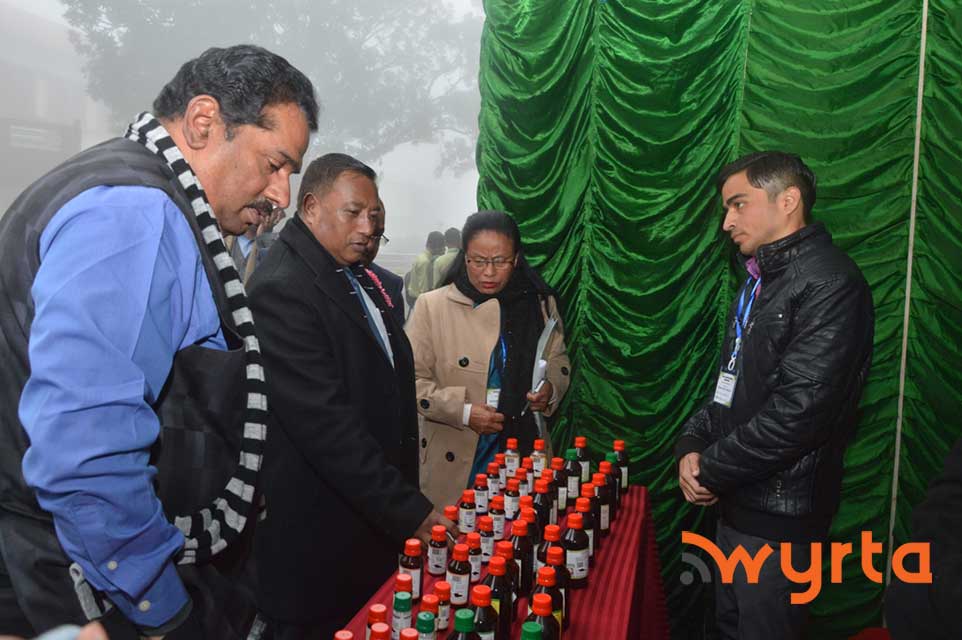 Advertisement