Esikai u Scientist heiwa kammon u pyllang ya ka um slap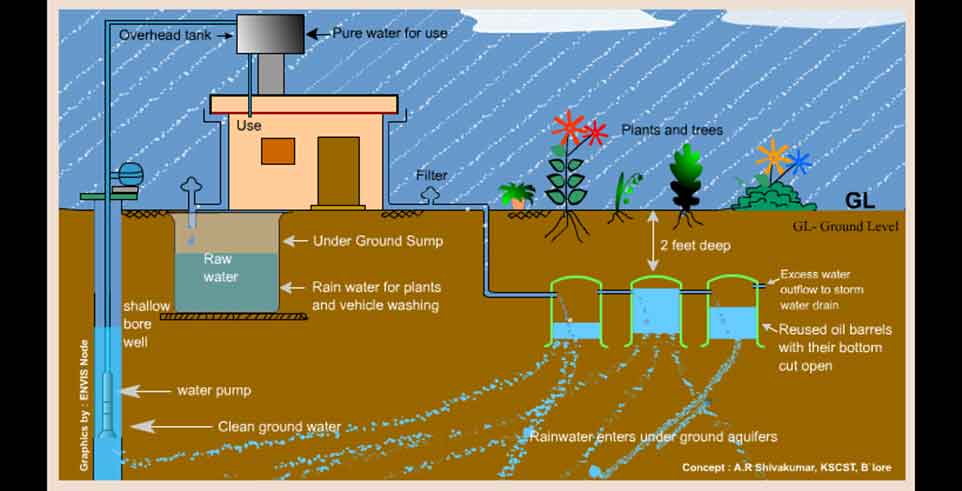 Jowai: Ka Basin Development Unit West Jaiñtia Hills Jowai, hei krehlang ryngkat wa ka Karnataka State Council For Science and Technology, Indian Institute of Science, Bangalore, da pynman ki ya ka Awareness Programme, hajrong ka phang "Low Cost Rainwater Harvesting", ha District Library Mynthong, Jowai ynne ka sngi.
Ha kani ka esikai u A.R. Shivakumar, Scientist, KSCSTE uwa wan na Bangalore da batai bniah u kammon wow pynemkaam ya ka um slap wei da ong u wa ka jylla Meghalaya man ko ka jylla kawa pahooh slap tam lada wyrchaw wa kiwi ki jylla ka ri India, kamtæ emkaam u tip i kammon u pynemkaam ya ini iwa e kyrpang ka rymaw ya i.
Da ong u leh wa ka um slap man ko kwa khooid tam na waroh ki jait um wei da e batai u leh lyngba ki dur katkam ki stat wa katni kammon u pyllang ya kani ka um deiwa pynlut duna bha ya ka poisa.
Cha kiwi ki jylla ki yoh myntoi bha ki na kani ka rukom pyllang ya ka um slap wei da kyntu u ya ki paidbah wow pynrchang ki u leh yeini lyngba ini i esikai khang yow lait ko u man kawa sepai.
Ha kani ka sngi u Deputy Commissioner ka West Jaiñtia Hills u Arunkumar Khembavi IAS ryngkat wa ki sahep sorkar na ki tnat waphær waphær da wan chimbynta ki ha kani ka prgramme. Ya kani ka programme da pyllai da u B.J. Kharshandi EAC & Nodal Officer BDU Jowai.
Advertisement