Garo Hills NGOs calls to boycott GHADC polls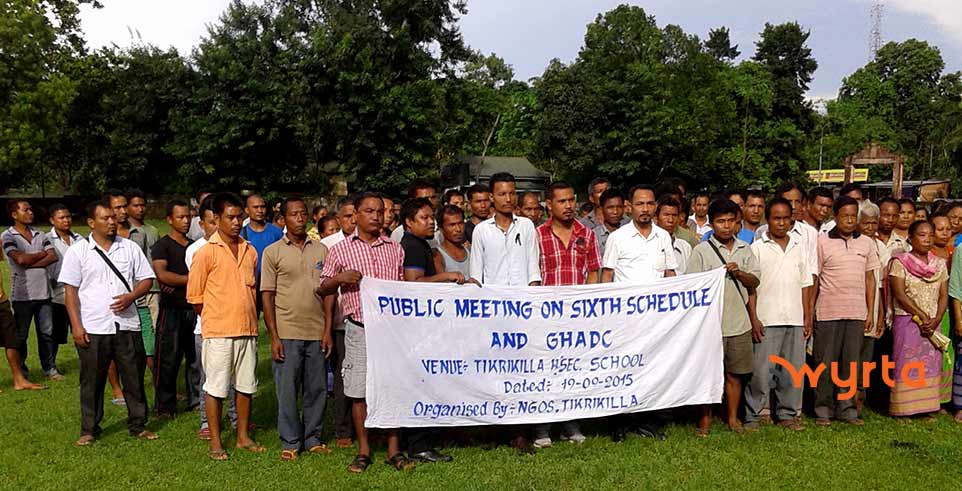 Tura: In a joint statement released by the GSU, ADE, AWYO, FKJGP and FAF it was informed that a public meeting was held at Tikrikilla, West Garo Hills, Meghalaya on the 19th of this month to get an understanding of the sentiments of the people on the current issue of inclusion of Non-tribals in the upcoming elections to the GHADC.
The meeting was concluded with a resounding call for boycotting the elections if non-tribal candidates contest in the GHADC polls.
Advertisement
---
The NGOs are currently touring the whole of Garo Hills and claim that at every meeting they have convened there has always been questions raised on the eligibility of Non-tribal candidates and a call for unity among the Garos to unite and boycott the upcoming polls.