Ha u Wisu u pyndep ya ka yingkieñ Kureliya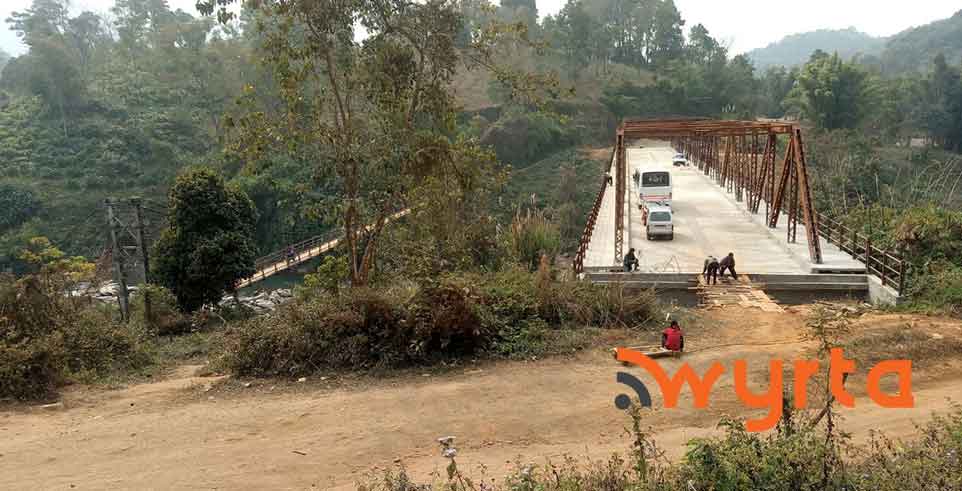 Jowai : Ka yingkieñ Kureliya kawa em hajrong ka wah Myntang man ko ka yingkieñ kawa da thrang wei angnood ki paidbah da chiphaw snem.
Hei yaklam wa u Executive Engineer ka PWD (Roads) Jowai North Division u Lowis Kharmawlong da pyntip u wa i chna ya kani ka yingkieñ man i iwa da dep lut wei sah sadu wow pyndap ya i bynta wow pynyabi ya ka wa u sarok khyndaw neiliang Psiar yeiwa tip kam ka Filling of Approach Slab.
Neiliang u Kharmawlong da pyntip u wa ya kani ka yingkieñ u pyndep hapoh u Wisu (March).
U sarok Approah Road neiliang Sahsniang uwa jrong kamwa 700 meter man u uwa da dep katwa uwa neiliang Psiar uwa jrong kamwa 500 meter man u uwa dang sah.
Kani ka project da tip kam ma "Reconstruction of Major Bridge Across River Myntang Alongwith Its Approaches on Sahsniang Kureliya" wei da sdang ya ka nadooh u snem 2005.
Hadooh katni chirup wei dor thymme (Revised Estimate) da poi i lut wow chna ya ka hadooh T. 8,06,12,600.