Hadooh 80% na kiwa dih drugs toh ki khynroo wa kiwa dang khai khynroo: SP, WJH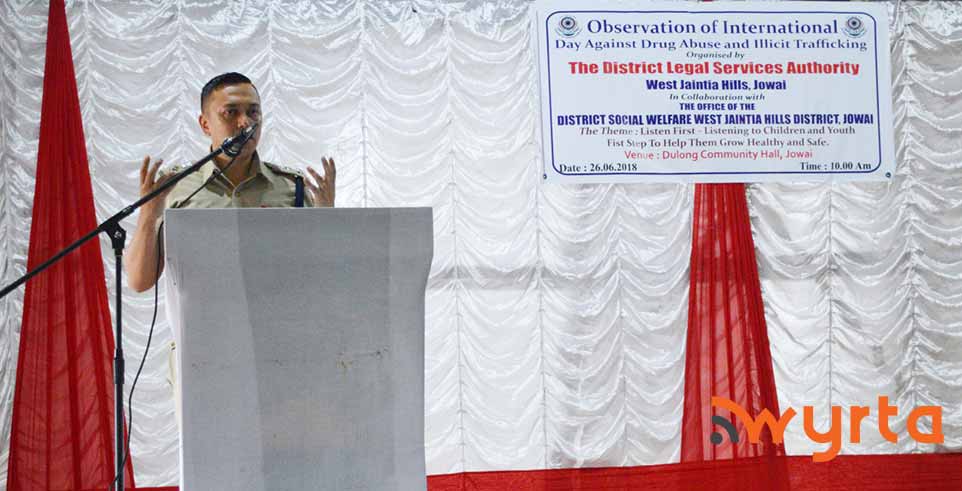 Advertisement
---
Jowai: Ha Jowai ynne ka sngi da kynmoo ya ka "International Day against Drug Abuse and Illicit trafficking" heiwa ka phang ha uni u snem toh "Listen first-Listening to Children and Youth, First step to help grow healthy and safe" wa pynman da ka District Legal Service Authority, Jowai hei yakrehlang  waka District Social Welfare Officer, Jowai wa pynman ha Dulong Community Hall, Jowai, wei da pynlai ya ka da u D.S. Marbaniang, Secretary, District Legal Service Authority, Jowai.
U SP ka WJH u Vivek Syiem hei klam yong oo da klam u yei ktah i dih drugs ya uwa dih wa ya ka imlang sahlang waroh kawi. Da ong u wow yaleh pyrchah ya ki drugs emkaam wow pynsñiawthooh paidbah yei ktah i dih wei wow dam hi tang wow maad leh nadooh wa sdang.
Da ong u 80% kiwa dih drugs toh ki khynroo wa kiwa dang khai khynroo wei ini ye u man wa chah pynbor ha ki lok wei em won boi kwah ki u maad chisien tangwa hadien won da chah kdoh chah khoom ki ha i drugs. Kamtæ da ong u ya ki khynnah skur wa da emlang ha kani ka sngi wow kiar ki na ki bru wa dih drugs neibhah ye ki u chah ieñ ha u drugs.
Chooh da ong u wa ka imlang sahlang leh emkaam ko wow ya krehlang wow yaleh pyrchah yei roi u drugs wei ki paidbah toh u pyntip ki cha ki pulit lada em wa tip ki kiwa dai drugs wei ymtoh u dat u choh ki, emkaam wow e kti ki cha ki pulit wei ki paidbah toh u chlur ki wow man kam kiwa sakhi manda pynman ya ka takit.
Da ong u leh ya kiwa dai drugs lada chem ye ki u chah kset hadooh 20 snem wei chong won hadooh katwon wa chem drugs na ki.
Ha kani ka yalang da yoh leh yei klam na uwi na kiwa jooh dih drugs u Heipor Syngkon uwa da kreh waka MCSWA wei man u leh u President ka Meghalaya Drug User Network Jowai (MeDUNET), uwa da khana wa da sdang u wow dih drugs nadooh u snem 1999 deiwa chah pynbiej ha uwi u lok u tangwa manda yoh kurim u ha u snem 2007, dei yarap yong ka da lai chah sumaar u hadooh wa da ye u wow ieh ya i drugs wei da khana u leh yeiwa da maad u i chitom nei dih drugs wei da kyntu u ya waroh wa ymtoh u maad ki ya i drugs wei wow kyntait nadooh wa sdang.
U Seinwanmiki Bareh, u Waheh Chnong ka Dulong hei klam yong oo da ong u wa 15 snem nachwa da em kamwa 30 ngut kiwa dih drugs ha Dulong wei deiwa krehlang ka chnong da ye ki wow pynduna ya ini wei ka chnong da leh ko katwa ye yow yarap ya ki khynroo wow yait ki na kani ka kaam.
Ha kani ka sngi da em leh u S.C. Laloo, Additional Deputy Commissioner, Jowai, J. Synnah, District Social Welfare Officer, u E. Kharumnuid District Session Judge Jowai, Dr. J. Shullai, R. Patlong, Mentor FHI, V. Syngkon, Para legal Volunteer, Y. Shylla, Member, District Legal Service Authority, Jowai, kiwa sikai skur wa ki khynnah skur.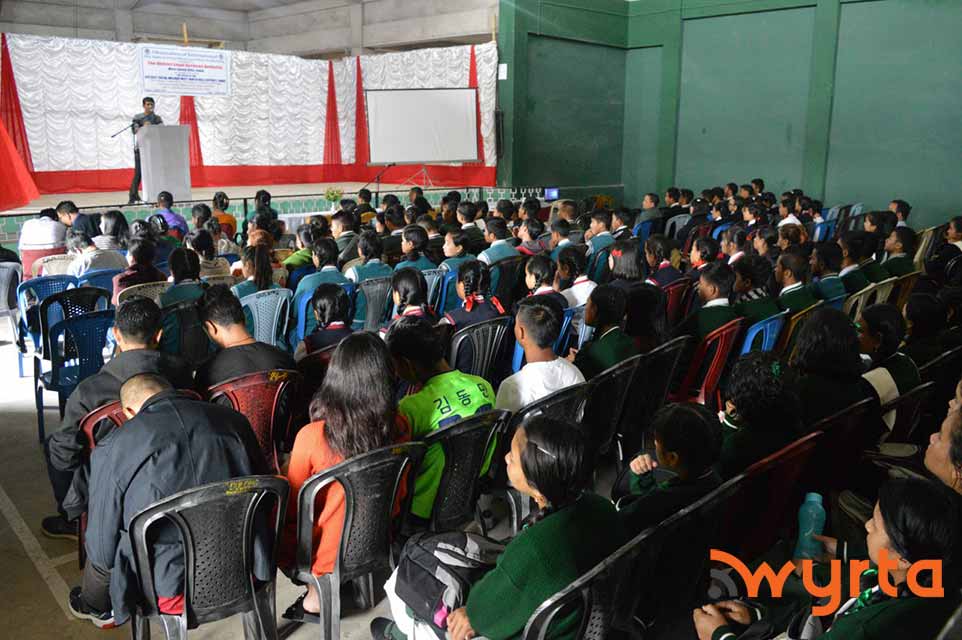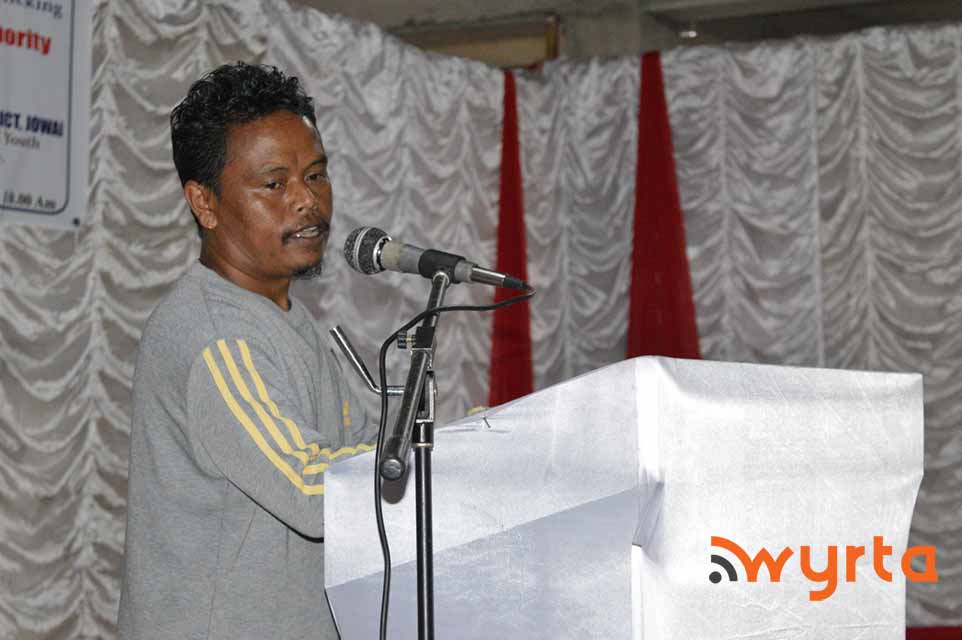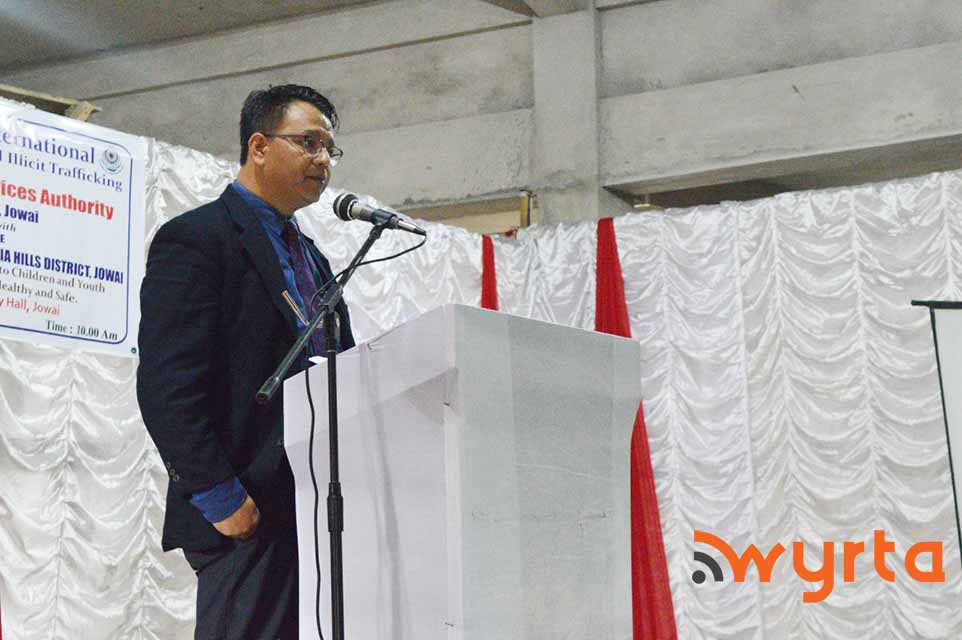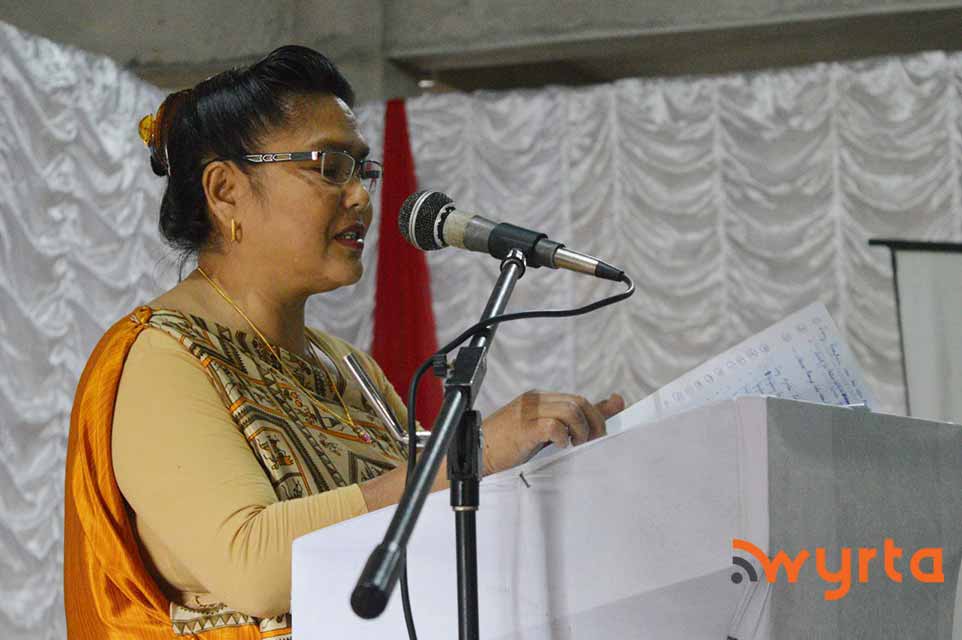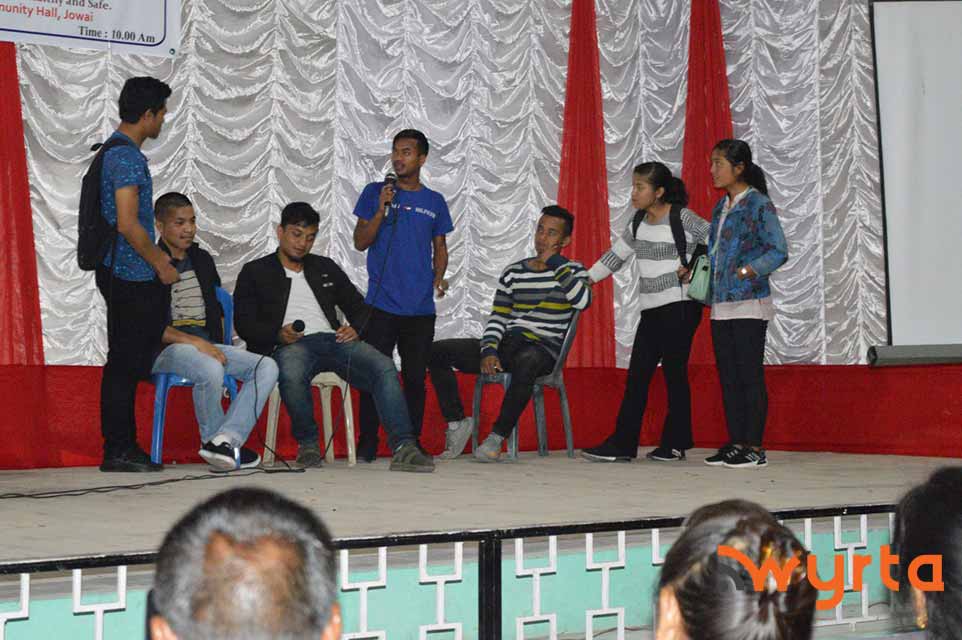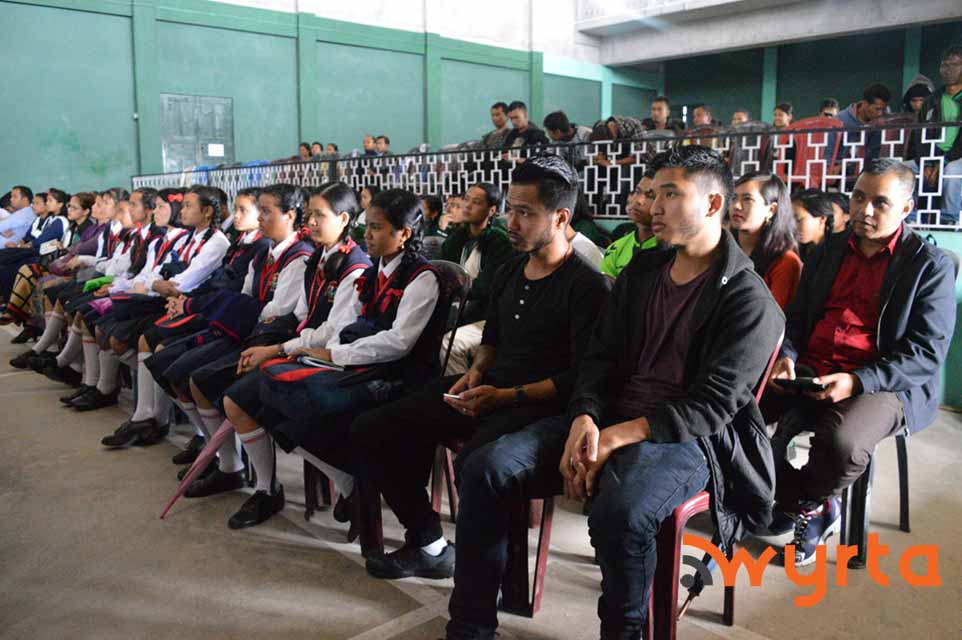 Advertisement