Ka Car Rally yow wai ya ka khayi pateiñ ki le ri India-Myanmar-Thailand
Mandalay : Ka Indian-Myanmar-Thailand Friendship Rally kawa sdang nadooh ka 13 tarik uni u bnai na Delhi, u lai luti ko 5,722 Km lyngba ka ri India-Myanmar-Thailand, da mih ki na ka chnong Mandalay, Mynamar ynnin ka 26 tarik i step hadien wa dep pynman ya ka seminar "Acting East: Myanmar and Beyond."
Da kaweh lama kam ka dak wow sdang biang ki ya ka luti yong ki chwa wow poi ki cha Thailand da u HE Dr. Zaw Myint Maung, Chief Minister, Mandalay Region Government. Na Mandalay kani ka Rally u lai ko cha ka chnong Yangon lyngba Nay Pyi Taw chwa u psiah ki cha ka Bangkok, Thailand ha ka 3 tarik u Kmaichonglad.
Ha kani ka Friendship Rally da em 20 tylli ki kari wa chna hapoh India, da em leh kamwa 80 ngut kiwa wan chimbynta na waroh le tylli ki ri wei u lai luti ki 19 sngi lyngba ka chnong Sarnath, Bodhgaya, Patna, Siliguri, Guwahati, Shillong, Kohima wa Imphal chwa u psiah ki cha Myanmar.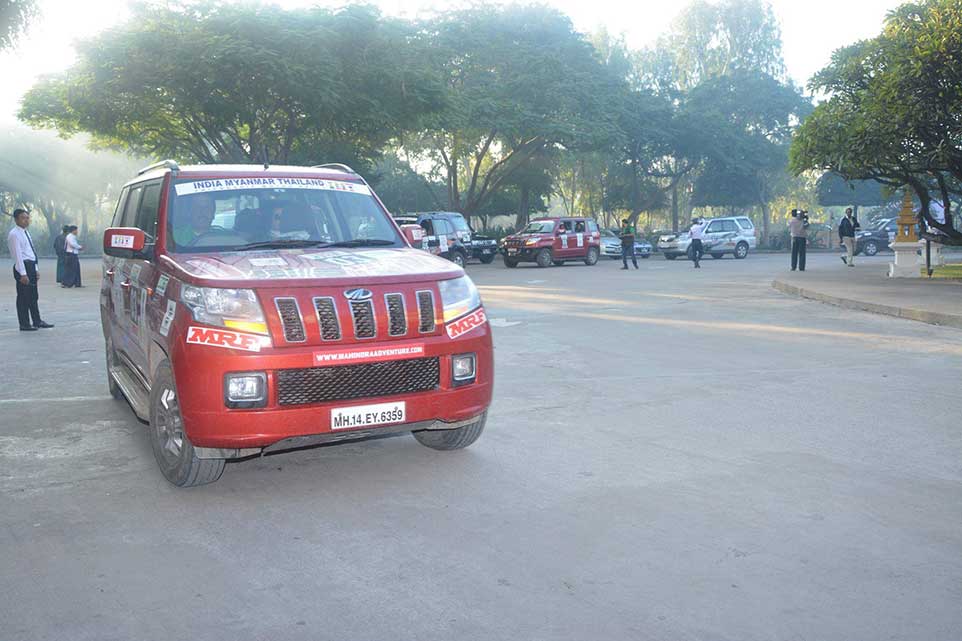 I thmu wa kongsan kani ka Rally toh yow pynkrehkaam ya ka IMT Motor Vehicle Agreement ka ya sniawthooh lang ha pyrdi kini ki le tylli ki ri yow pyllai luti ya ki kari kit mar kamjooh ki kari kamai na India, Myanmar hadooh Thailand.
Da pynman ya kani ka  rally da ka Indian Chamber of Commerce Kolkata, Kalinga Motor Sports Club Odisha wa ka Central Road Transport and Highway Ministry.
Advertisement