Ka e sikai ya ki warep yow dam ki wow hiar cha sor wow thooh kreh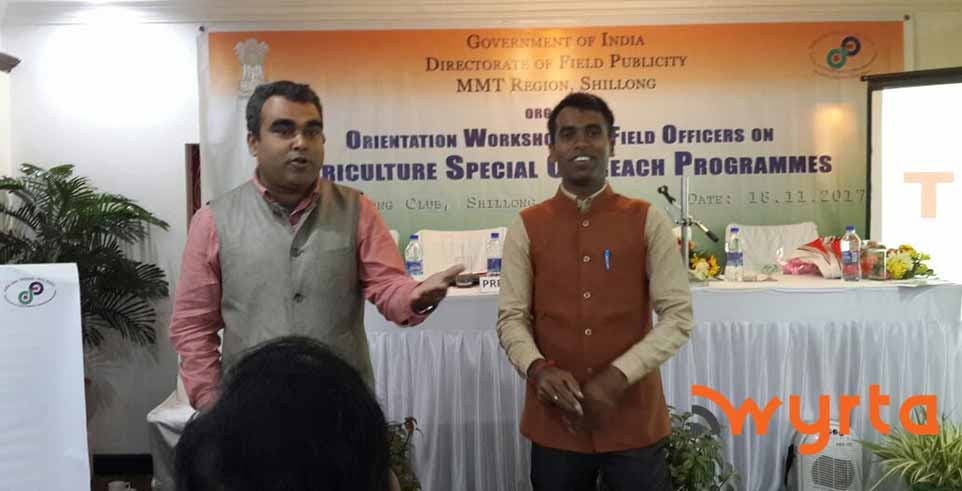 Advertisement
---
Advertisement
---
Shillong: Ka esikai ya ki warep wa chi sngi wa pynman da ka Directorate of Field Publicity, DFP, MMT ha Shillong ynne ka sngi hajrong ka phang "Central Government Scheme on Agriculture" man ko kam chibynta yow pynsñiawthooh ya ki scheme ka sorkar pyrdi wow yarap ya ki warep.
U Head of Division, ICAR, Dr. RG Laha da man u kam u kongsan ha kani ka sngi wei da ong u wa kani ka yalang pynsñiawthooh paidbah man ko kawa emkaam bha neibhah lyngba yong ka, ki warep daw yoh yutip ki chapang ki laad yarap ya ki ha ka rep ka riang yow yoh nong ki.
U symbood kongsan u John Thabah, Editor ka Highland Post, da ong u wa kam kani ka yalang daw pyndooh ko yei wan hiar kiwa na nongkyndong cha sor yow thooh kreh ki wei man ko kawa emkaam bha yow pynjop ya ki Scheme ka sorkar.
U Swaroop Sharma, ACTO, ICAR da ong u waroh ki warep haap wan ki cha khmat yow krehlang waka sorkar yow sñiawthooh kammon u pynchna ya kini ki scheme yow ye ki u krehkaam ha waroh ki chnong.