Ka International Day Against Drug Abuse and Illicit Trafficking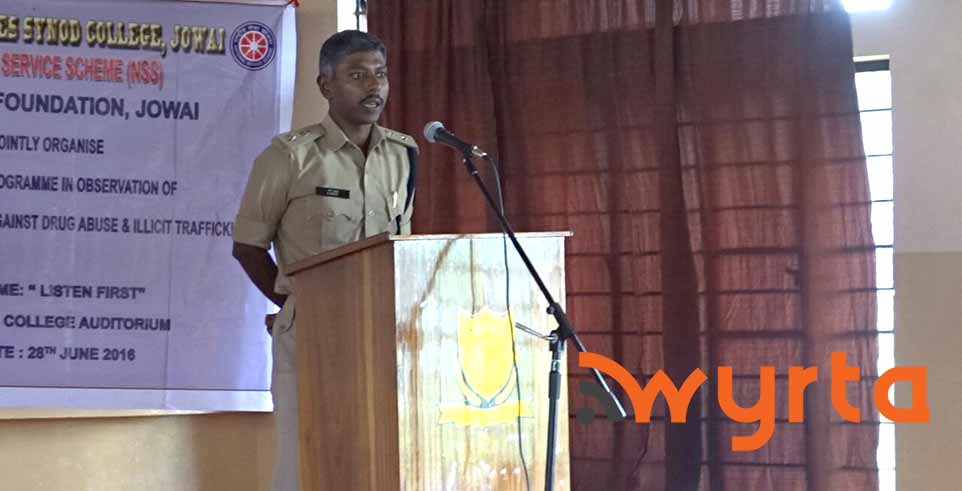 Jowai : Ka Manbha Foundation Jowai chirup i yakrehlang ka National Service Scheme Thomas Jones Synod College
wa ka District Social Welfare West Jaiñtia haka 28 tarik u Naiynru da pynman ki yei e pynche paidbah hajrong i ktah u drugs yow bru wa dih kamjooh ya ka imlang sahlang.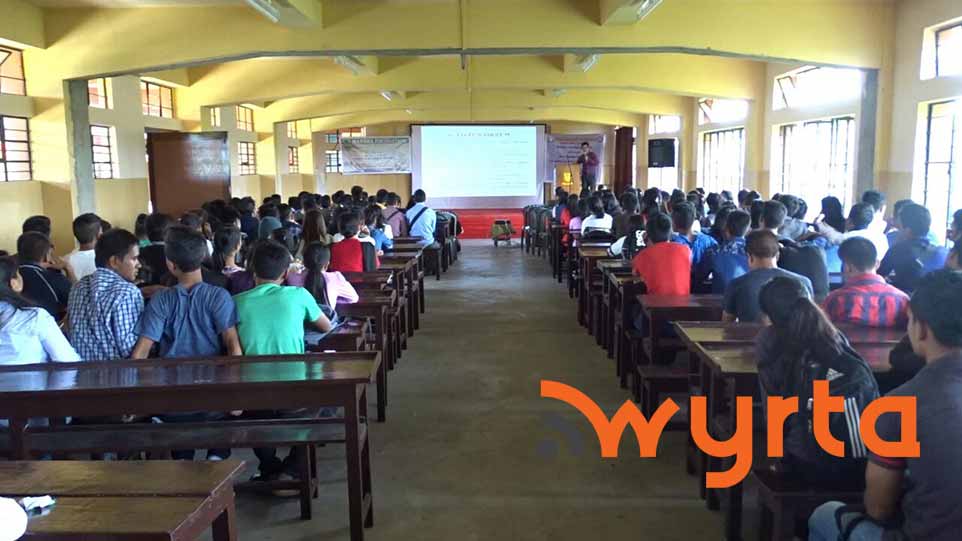 Ya kani ka pynche paidbah da pynman ha Thomas Jones Synod College kam chi bynta ka International Day Againts Drug Abuse and Illicit Trafficking hajrong ka phang "Listen first".
Ha kani ka sngi da yoh i klam pynche na kiwa kreh ka Manbha Foundation Jowai na Shillong napoh VHAM Jowai, na ka Police Department wa kiwi kiwi.
Chwa wow poi cha ka phang pynche paidbah da yoh i klam pdiang sñiawbha na u Principal kani ka College u Dr.R. Kharkongor hei yalang wa pynlai da u ma Wandi Lamin.
U ma Barry L. Kharmalki uwa man kam u Field Mentor ka Sunrise Project  da e u i klam hajrong ka phang yong kani ka sngi kawa ong "Listen First". Kam uwi uwa da jooh ngat hei dih drug ong u wa ha oo hi samen chem u i dih drug man i iwa pynsih tam yow bru nalor wa ktah ko yei doh i pran, pynthut ko leh ya i puræ puthi wa ka imlang sahlang.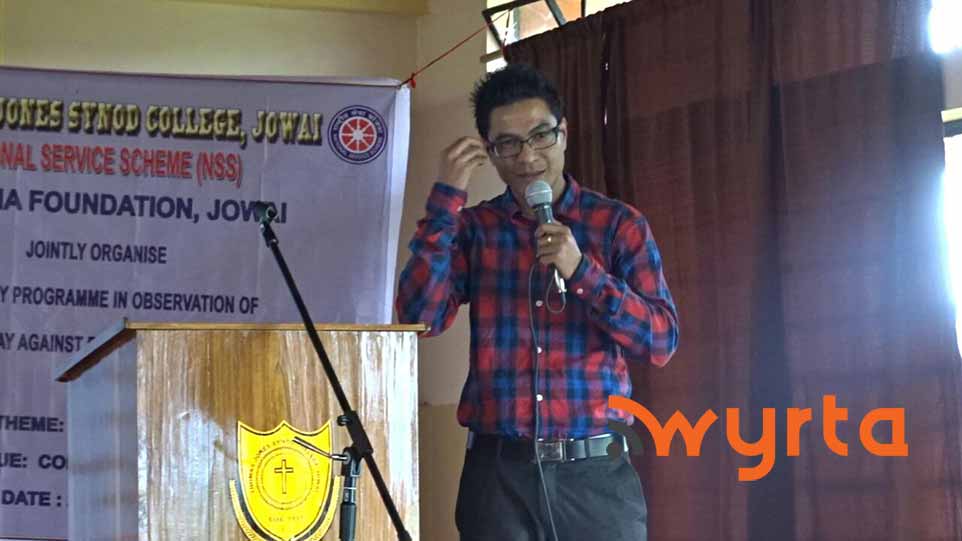 Kamtæ da kyntu u wow kiar nei dih wat i dih kiad leh neibhah i kiad toh yah i cha ka luti wa nyngkong cha i dih wa boonjait.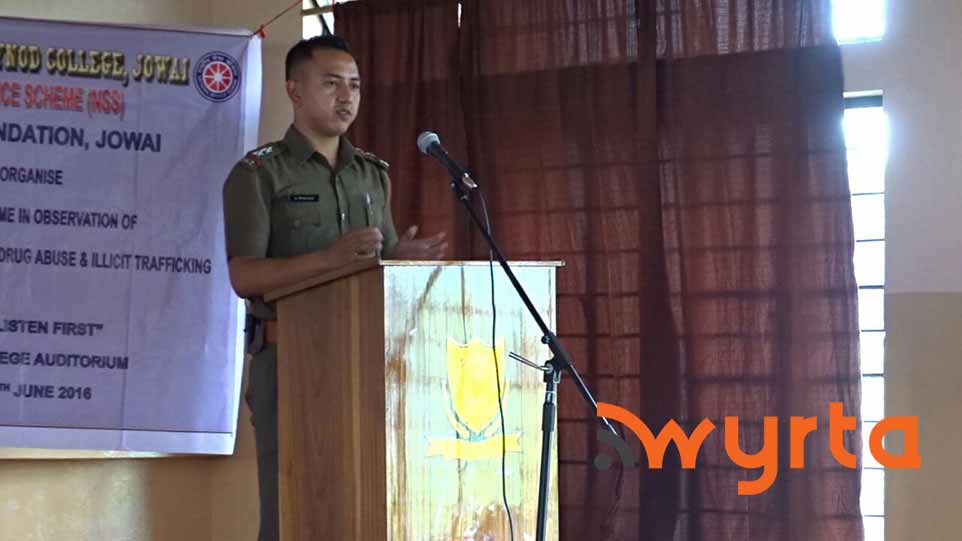 U ma Arki Wahlang SI ka Jowai Police Station da e u i klam hajrong ka Anti-Narcotic cell deiwa khana u yei chem yong o hei yatoh wa kiwa dih drug ha Jowai, ong u wa em ki manyung wa em yaki khon wa dih drug chem chitom bha ki, kiwa dap wa biang nachwa leh hadien won man kiwa dooh neidaw wa leh ki khon yong ki. Khana u wa da em i jia chah tynyap tang du yow yoh kiwa dih drug u tooh poisa na ki bru wa kiwi ki.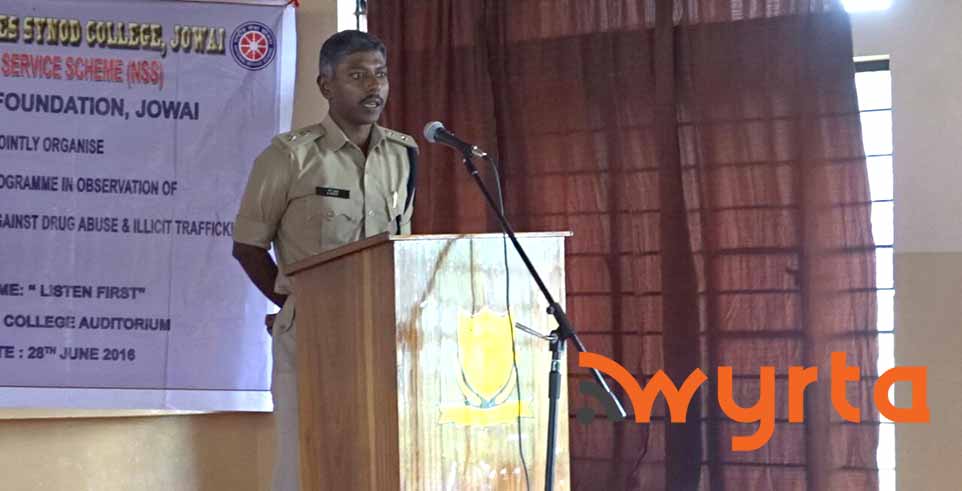 U Superintendent of Police R.Muthu ka WJH da kyntu u wow kiar neini i jait dih drug wei ym hoi u ngat hei pynbiej ki lok, neibhah manda sdang jooh e mynkna ki tangwa manda ngat ym em ki lok wa ye u kyrchaan wat ka bei u pa leh manda boonsien ym ye ki u kyrchaan ya ki.