Ka International Day of Yoga ha ri-Loom Jaiñtia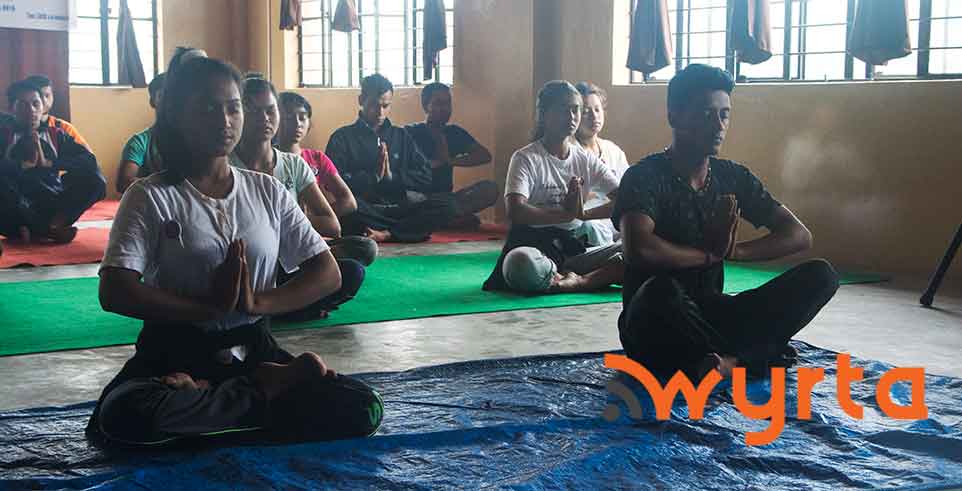 Jowai : Ka International Day of Yoga kawa pynman nadooh u snem 2015 ha ka 21 tarik uni u bnai toh ka sngi wa da jied da ka United Nations General Assembly (UNGA) ha ka 11 tarik u December ha u snem 2014 heiwa na ki 177 ki dkhot na ki 193 ngut yong ka UNGA da mynjur ki ya ka 21 tarik Naiynru wow man ka ka International Day of Yoga.
Kamtæ ynne ka Jowai ka Thomas Jones Synod College lyngba ka NSS Unit wa ka NCC ka college da leh warom ki ya kani ka sngi deiwa leh Yoga hapoh ka College hapoh i yahkhmat u E.M. Umlong Asst Prof. yong kani ka College.
Ki khynnah wa chimbynta ha kani ka Yoga da leh ki ya kiwa boon iwa sikai ha ka Yoga (Posture) nadooh i Sailaja, Samasthiti, Vrksasana wa kiwi kiwi. Ka phang ha kani ka sngi toh 'Yoga for harmony and peace.'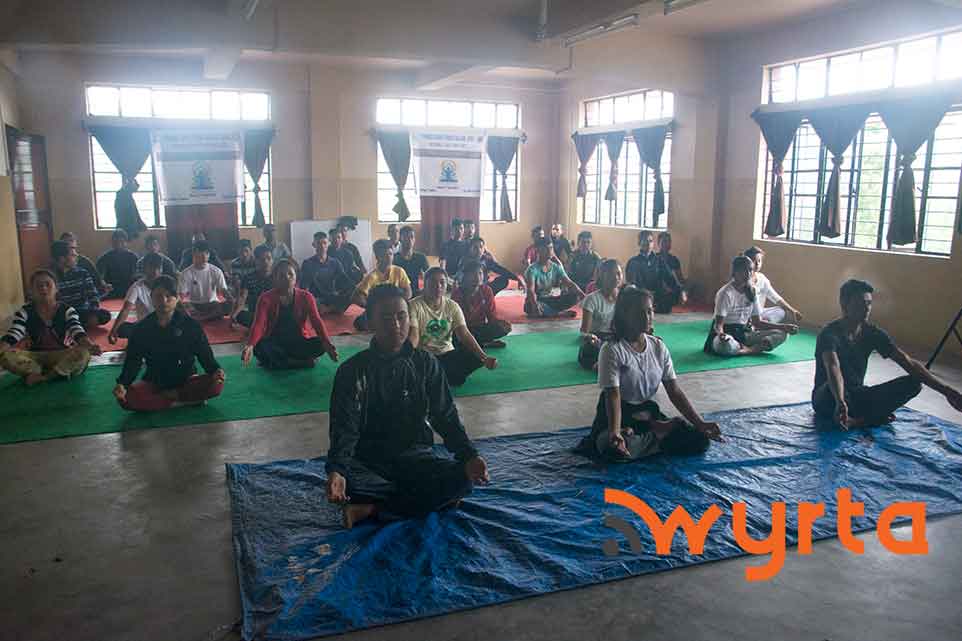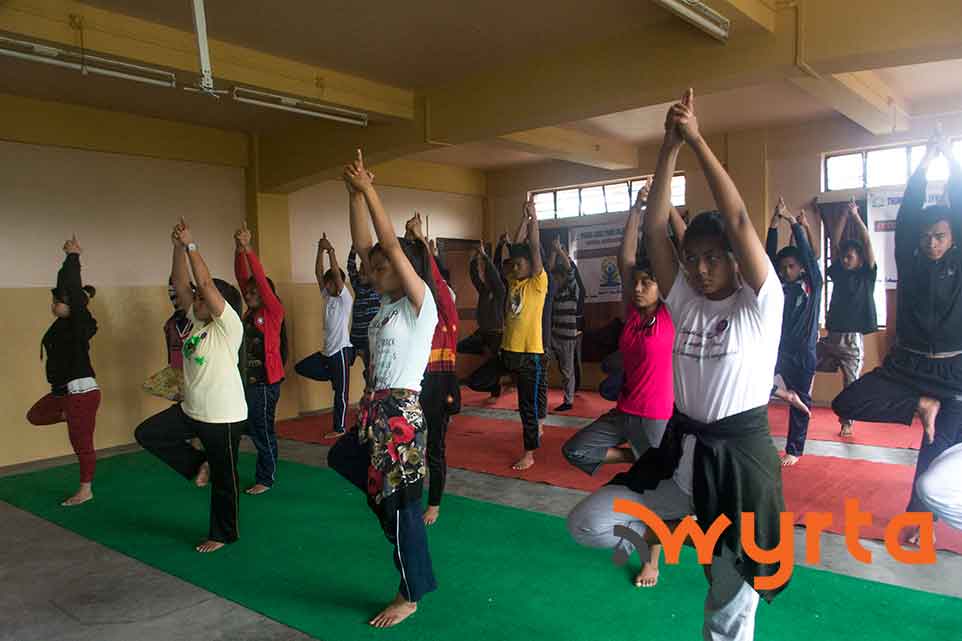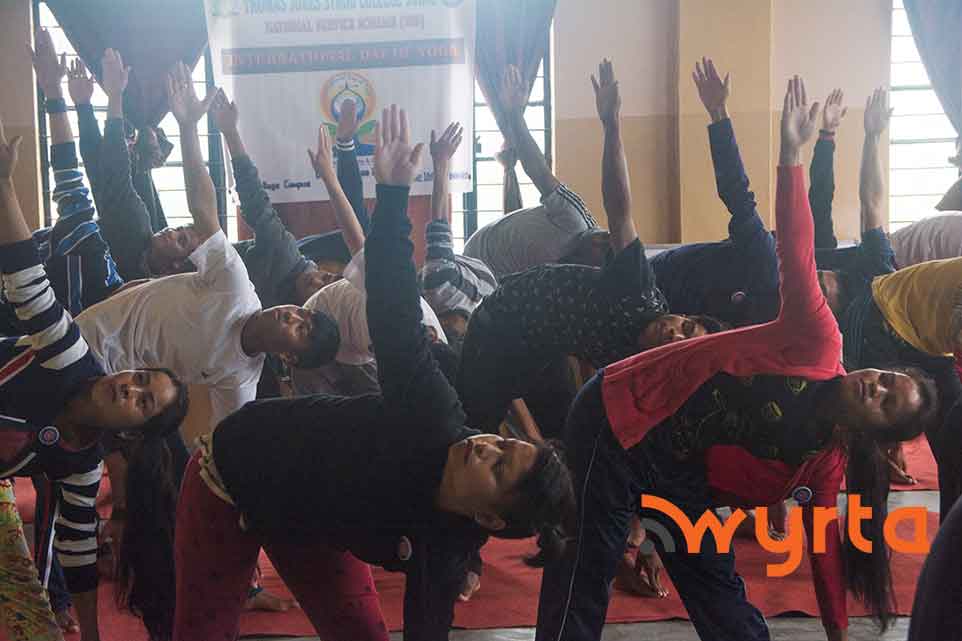 Ka Art of Living Founation, Jowai da pynman ko leh ya ka kynmoo warom ya kani ka jooh ka sngi ha Yungwalieh ka Dulong, ha Pohmusiang SSA U.P. School ha Loomyongkjam ha Jowai, ha yung dorbar ka Riatsaliya, Mihmyntdu, ha ka Auditorium Hall ka Shangpung Pohchnong, ha Khadarnor U.P School Shangpung, ha Raliang Community Hall, Raliang kini waroh toh da pyllai da ka Art of Living Jaiñtia Hills.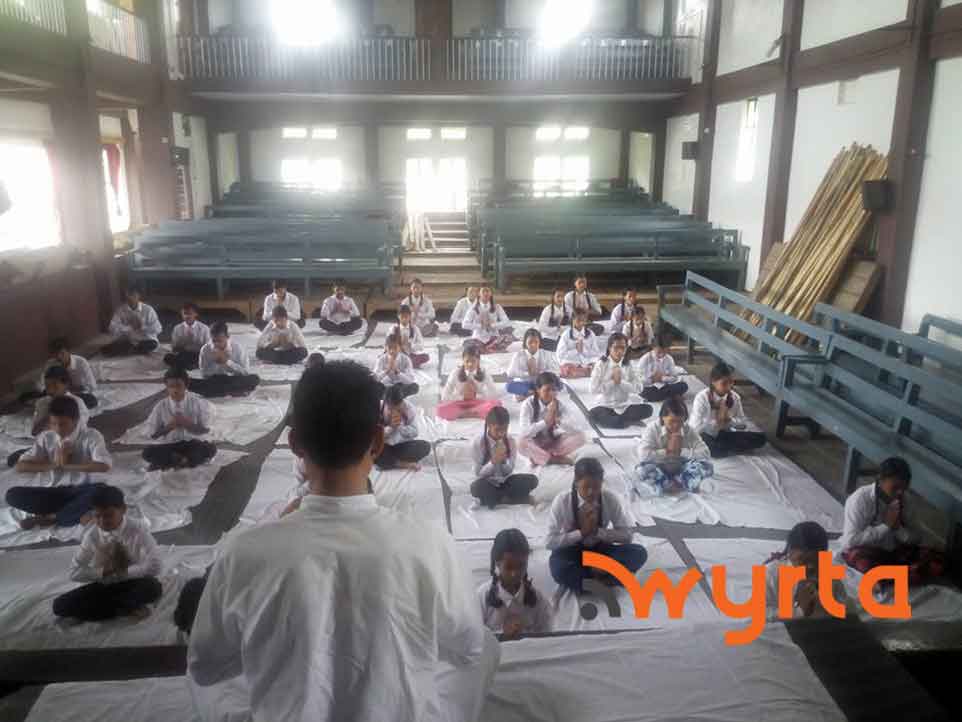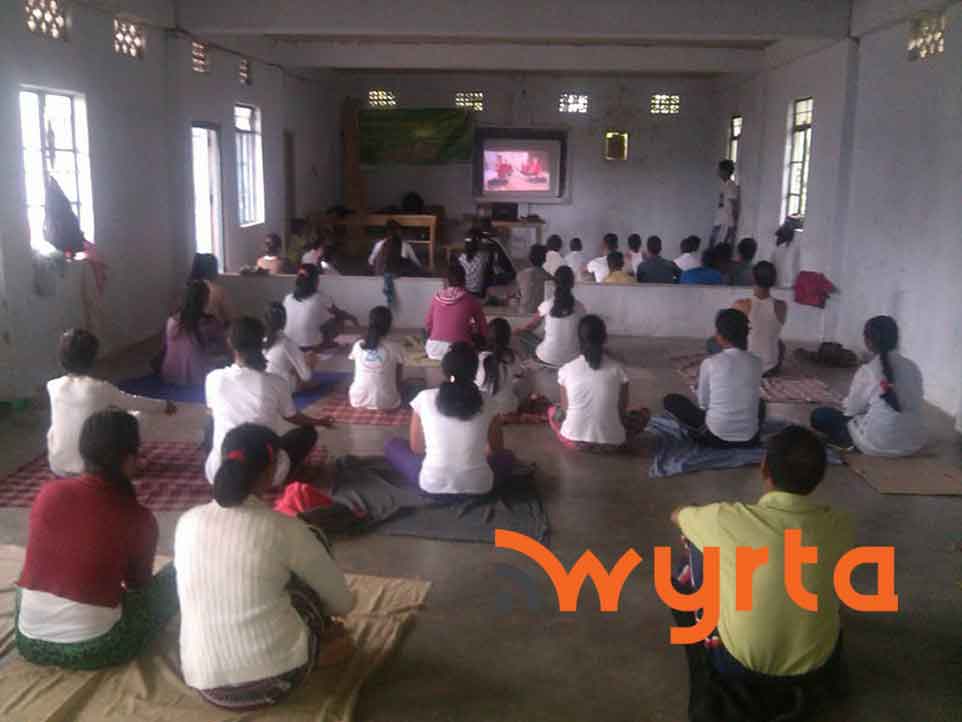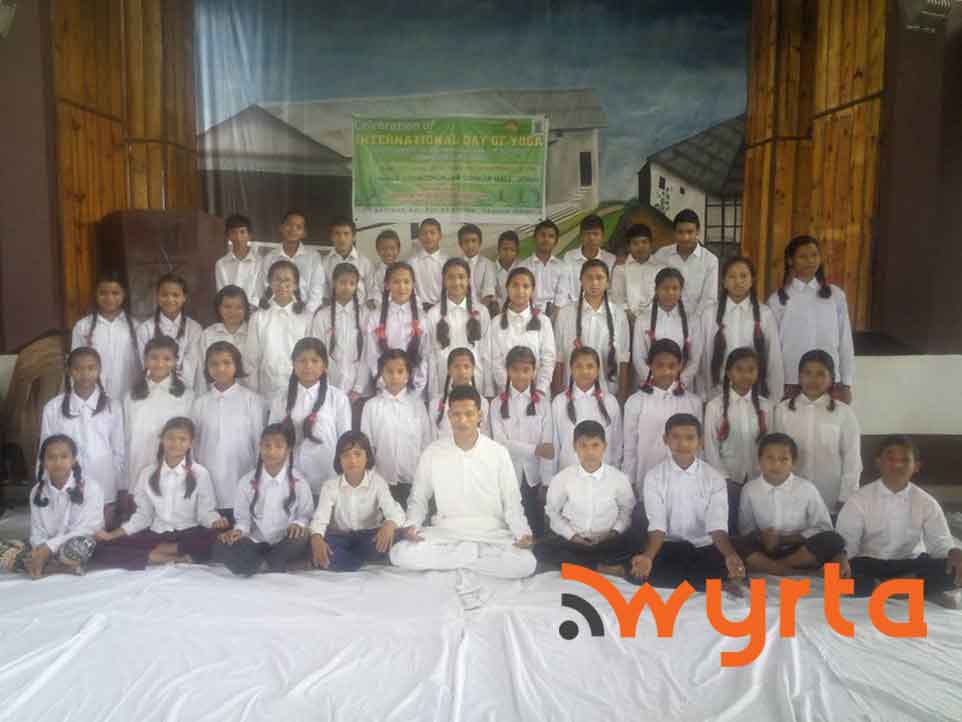 Ha ka chnong Muthlong wa em ha East Jaiñtia Hills won da wan ki bru ka Rama Krshna Mission Cherrapunjee hei yakreh lang wa ka Seiñraij Muthlong yow pynman ya ka Yoga Camp hapoh ka Committee Hall ka Thadmuthlong.
Ha kani ka Yoga camp da emlang leh u Skhembok Suchiang, MDC ka JHADC u Manbha Lyngdoh Co-ordinator ka Yoga Training, u A.J Rathore wa u G.S Negi ki wa sikai Yoga wa wan lyngba ka Rama Krishna Mission (RKM) Cherrapunjee.
Da saam leh ka RKM ya ki sula (Track Suit) cha waroh wa wan chimbynta ha kani ka sngi.