Ka Result Semi Final ka 3rd Inivitation Tennis Ball Cricket Tournament 2017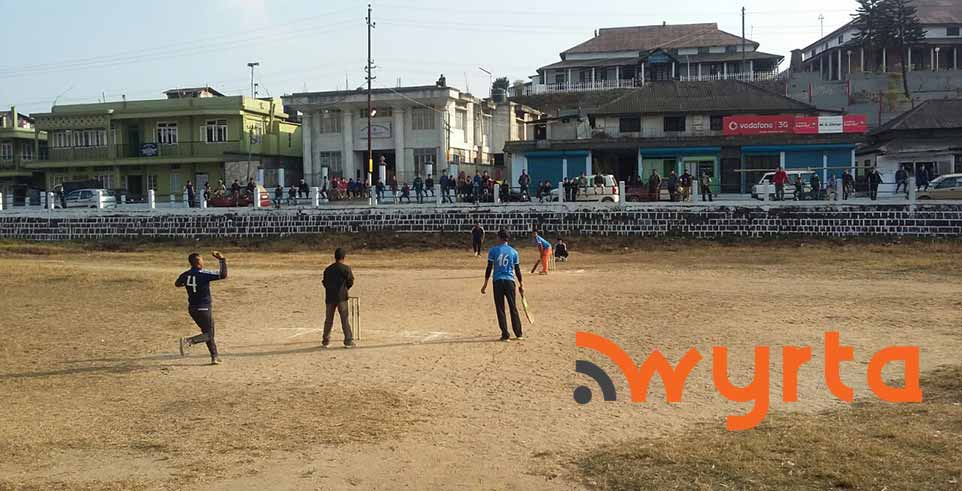 Advertisement
---
Advertisement
---
Jowai : Ka 3rd Inivitation Tennis Ball Cricket Tournament 2017 ynne ka sngi da pyndep ya ka Semi Final wa nyngkong ha pyrdi ka Smasher Duster waka Combine IX.
Ka Smasher Duster da Bat nyngkong ko wei da kamai ko 145 Run na ki 10 Over deiwa haap 5 tylli ki Wicket. U Dauru Lato da kamai boon dooh u deiwa yoh u 41 Run, katwa u Bowler ka Combine u Heiyo Suchiang da yoh u pynhaap 2 Wicket.
Ka Combine XI won hei kdong ko ya ka thong wow jop da poi ko du 85 Run deiwa dooh 7 tylli ki Wicket na ki 10 Over. U Arkiyo Passah da yoh u 32 Run katwa u Nick Dan ka Smasher Duster da yoh u 3 tylli wei heijooh i por yei naam 'Man of the match'.
Kamtæ ka Smasher Duster da jop ko da 60 Run.
Mynstep ka 16 tarik Semi Final wa ar u pynman ha pyrdi ka Tyllilang Sohkymphor Vs. Nakasaki heipor 2:30 i sngi.