Ka yalang ha Laskein B wow pynneh pynsah ya ka dustur riti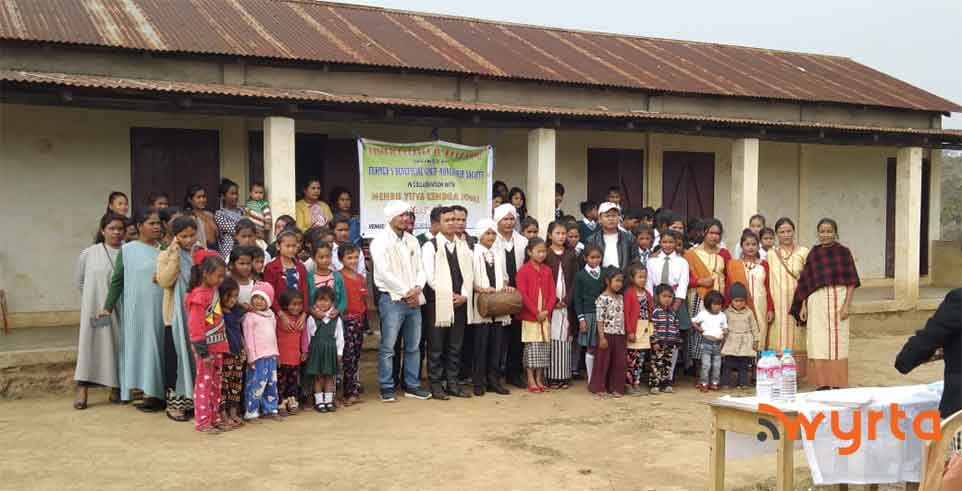 Jowai: Ka Farmer Beneficial Group Nongkynrih deiwa krehlang waka Nehru Yuva Kendra Jowai da pynman ki ya ka District Level Promotion of Arts and Culture ha ka chnong Laskein B.
Ka thong yong kani ka esikai toh wow pynku ya ka riam ka bait, ka dustur riti uwa rim wa jah wei da pynlai ya ka yalang da u Chairman ka seiñ u Teibait Synnah wei da yoh ya ki kyntien pdiang na ka Secretary ka Beatify Synnah, u Dr. Mihshwa Tyngkan da man u kam u kongsan ha kani ka sngi.
Advertisement
---
U kongsan hei klam yong oo da ong u wa ka dustur riti man ko kawa emkaam bha wow pynneh pynsah neibha wa ki bru u tipmit ko ya ka jaitbru du na ka riam ka bait ka rukom baam rukom dih. Kamtæ emkaam wow maya ya ka dustur yong i kawa da e da u warim wa jah lada maya i ya ka jaitbru.
Da ong u leh wa da i mih ki Social Media, Tv, Smart Phone ha kini ki sngi, ka jaibtru hi nadooh ki khynnah hadooh kiwa da heh da pynbood ki ya ka riam ka bait yong kiwi wei da mylliñ ki ya ki yong i hi wei lada kwah i wa ka jaitbru wow im ko, emkaam u maya i ya ka dustur riti ka yong i hi.
Ha wa kut ka yalang, u Chairman yong ka seiñ da u ya ki ktien khublei cha waroh wei khamtam ya kiwa chimbynta deiwa ong wa lada ka dustur riti im ko, ka jaitbru leh u im ko.