Khang u DC ka WGH wow pynemkaam ya ki Plastic ha waroh ka District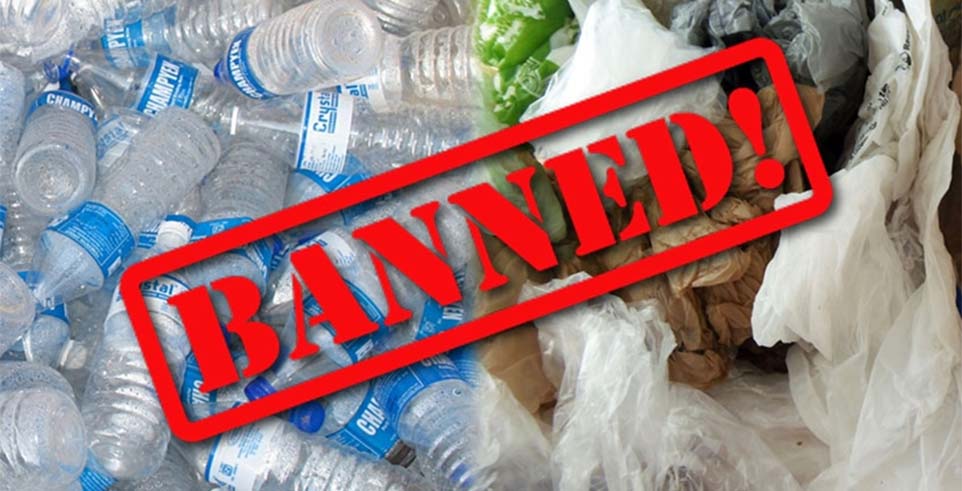 Jowai: U DC ka West Garo Hills u Ram Singh da pynmih hukum u hapoh ka kyndon 144 ka CrPC wa kamjooh hapoh ka Rule 12(4) of the Plastic Waste Management Rules 2016 wow khang noh u pynemkaam ya waroh ki jait Plastic nadooh ki khuri, ki pliang, ki thermacol wa kiwi kiwi de kiwa chna na ka Plastic neidaw wa da joor i pyntaroi ko ya ka chnong ka thaw, ki loom ki wah khamtam ha ki thaw uiñke suwari wa ki thaw lai baamdoh.
Kani ka hukum u krehkaam ko nadooh kani ka 15 tarik uni u bnai hapoh ka West Garo Hills District.
Advertisement
---
Neiliang u DC da ong u wa i roi i pynemkaam ya ki Plastic wa kynthup ya ki klong um da ktah ko yei rukom im ki bru man ka sngi neidaw wa kini ki Plastic ym toh kiwa daw pyut smat wei neh roi ki ha waroh ka ri-loom Garo iwa da ktah leh ya ki mrad ki mreng khamtam ya ki dakha neibhah ki Plastic boon kiwa ieh roi ha rood ki wah da kiwa lai bamdoh.
Da ong u leh wa ha ki sngi yaaw i lai ki Plastic man i iwa joor bha wei kini waroh boon ki por da poi ki cha ki wah wei ha ri-loom Garo ym em thaw wow pynchna thymme (Recycle) ya ki Plastic wei ki Plastic wa chah u pynemkaam u man ki kiwa rben kiwa ym duna ya ka 50 micron tangwa kiwa pynemkaam katni toh kiwa rben kiwa ym em i pyrtuid ki karkhana wa pynmih ya ki kamtæ kiwa dai mar kiwa pynemkaam Plastic toh u em ki i bahkhlieh wow pyllang ya ki Plastic deiwa krehlang waka State Urban Development deibor samen namo kam ka seiñ.
Kiwa leh pyrchah ya ini daw tyngkheiñ ki ya ka aiñ Plastic Waste Management Rules, 2016 waka Solid Waste Management Rules, 2016 wei daw pynchitom ya ki katkam ka kyndon Section 15 ka Environment Protection Act (EPA), 1986 heiwa ye u chah kset patok hadooh 5 snem wa ka kuna wa T. 1 Lak wei kiwa pteiñ u leh pyrchah daw haap su ki T. 5,000 man ka sngi.