Ki result ka 3rd Invitation Knockout Tennis Ball Cricket Tournament 2017 ynne ka 26 tarik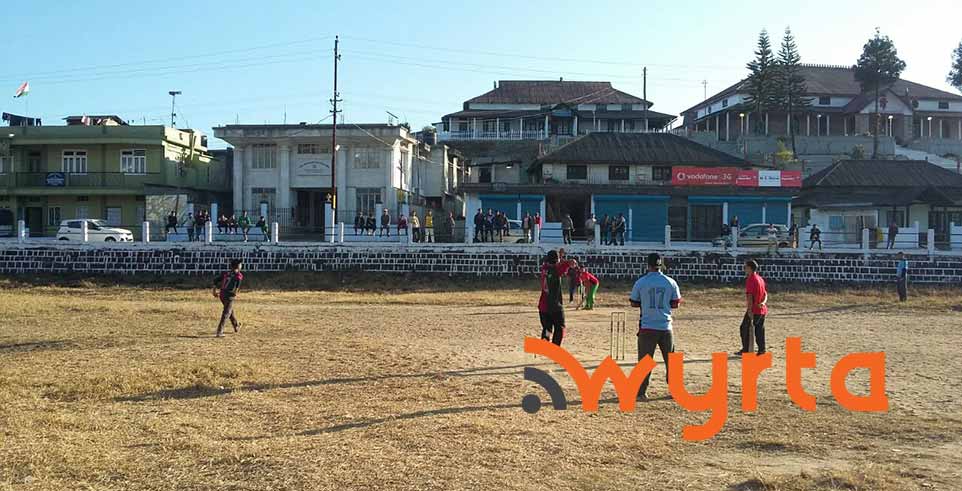 Advertisement
---
Jowai : Ynne ka 26 tarik ka Invitation Knockout Tennis Ball Cricket Tournament 2017 da pynman ya ar tylli ki yalehke ha pyrdi ka Moodymmai IX pyrchah ya ka Combine IX wei da pynbood sa ka Smasher Duster pyrchah ya ka Lion of Raitnohmiaw.
Ha pyrdi ka Moodymai wa ka Combine, ka Moodymai da bat nyngkong ko wei da kamai ko 58 run heiwa da haap lut ki wicket yong ka. Neiliang ka Moodymai u Anias Kyndait da yoh u 29 run. Katwa u Dauru Laloo yong ka Combine da pynhaap u 4 wicket.
Ka Combine hei kdong yong ka ya ka thong 59 run yow jop da yoh ko 60 run deiwa dooh ya 4 tylli ki wicket. U Heiyoo Suchiang yong ka Combine da yoh u 18 run katwa u Richel Passah yong ka Moodymai da yoh u 2 wicket.
Ha ka yalehke wa bood ha pyrdi ka Smasher Duster pyrchah ya ka Lion of Riatnohmiaw, ka Smasher Duster da yoh ko 179 run deiwa dooh ko du chi wicket donhi. U Dauru Lato da yoh u 120 run khlem hap ka wicket u wei neiliang u bowler ka Riatnohmiaw u Pynhiam Kharkongor da yoh u chi wicket.
Ka Riatnohmiaw won da ye ko u yoh du 74 run hadien wa haap waroh ki wicket yong ka. U Wijanmitre Pohleng da kamai u 27 run katwa u bowler ka Smasher u Micheal Nongpluh da yoh u 2 wicket.
Advertisement