Kular u Conrad wow yarap ya ki Television Producer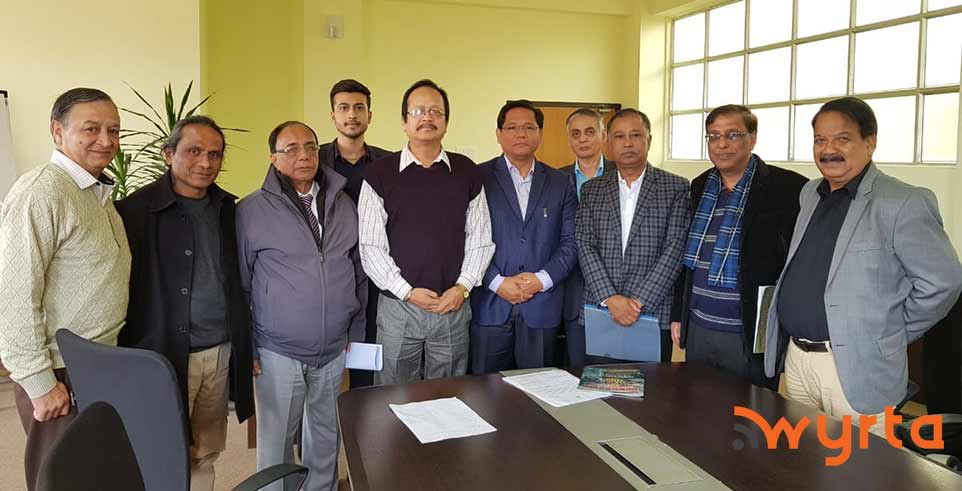 Advertisement
---
Jowai: Ka seiñ 'Television Producers' Forum of North East India' (TPFNEI) ynne ka sngi da yachem ko ya u montri rangbah ka jylla, u Conrad K. Sangma ha kamra krehkaam yong oo.
Neliang ka seiñ da ekti ko ya ka dorkhat wow kyrpaad ya u montri rangbahdooh ka ri India lyngba u montri rangbah ka jylla, wow sdang biang ya ka North East Special Software Development package, ya kawa da sdang ha u 1996 wei da pyndam won ya ka ha u 2012 khlem iwon iwon i daw.
Da pyntip ki wa i sangeh ya ka Commissioned Programme of Doordarshan, kiwa boon kiwa kreh kam ki Cameraman, Video Editor, Music Director, Cinematographers, Script Writers, Artists wa Directors da chong ki khlem kreh. Hadien ini neiliang u Conrad da kular u wow rah ya kini waroh ka ki bor wa pait ya ini i kaam.
Da pynsñiaw u leh wa nei em ka Look East Policy ka sorkar pyrdi toh u chimkhia ko hajrong kini ki kaam wow pynyoo yeiwa em ka thaaiñ cha waroh kawi ka ri wa ka pyrthai.
Advertisement