Kut noh ka dorbar Rajya Sabha khlem wanrah ya ka CAB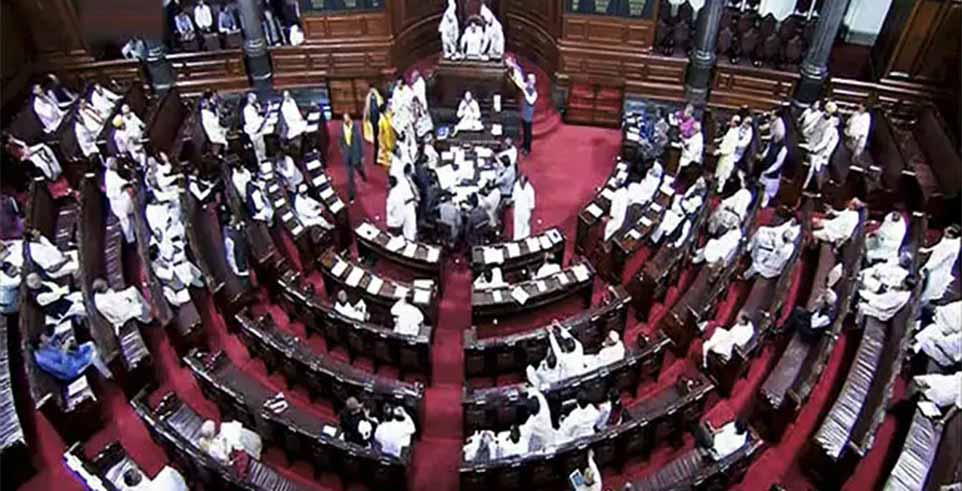 Jowai: I pyrchang ka sorkar NDA wow pynman aiñ ya ka Citizenship (Amendment) Bill 2019 kawa da wanrah biang ynne ka sngi hapoh ka Rajya Sabha yow yoh yei mynjur ya kani ka Bill da man ko kawa rem neidaw wa ym yoh ki kaam u lai cha khmat kamwa da booh.
Da wanrah ya ki 10 tylli ki Bill ki wow paan mynjur naka Rajya Sabha ynne ka sngi kiwa man kamni ha wah:
The Arbitration and Conciliation (Amendment) Bill, 2018
The New Delhi International Arbitration Centre Bill, 2019
The Personal Laws (Amendment) Bill, 2019
The Consumer Protection Bill, 2018
The Companies (Amendment) Bill, 2019
The Aadhaar and Other Laws (Amendment) Bill, 2019
The Constitution (Scheduled Tribes) Order (Third Amendment) Bill, 2019
The Citizenship (Amendment) Bill, 2019
The Trafficking of Persons (Prevention, Protection and Rehabilitation) Bill, 2018
The Muslim Women (Protection of Rights on Marriage)
Ki dkhot ka Rajya Sabha da pynthut ki yei rukom krehkaam ka dorbar deiwa yania chaphang ka CAG Report hajrong i thied ya ki lieñsuiñ (Fighter Jet) wa tip kam ki Rafale naka ri France wei chit leh ka klam pyrchah ya ka CAB na ki MP ka thaaiñ mihsngi.
Neidaw wym ye ka dorbar u lai cha khmat kam wa da booh wow pyndep ya ki kaam da pynkut noh ka khlem booh por iwa mut wa ka dorbar Rajya Sabha daw man biang ko du hadien wa yoh sorkar pyrdi wa thymme. Iwa mut leh wa ki Bill kiwa ym em yoh yei mynjur daw hap wanrah thymme ya ki da ka sorkar wa thymme.