Kynmoo warom ka DLSA-WJH ya ka International Literacy Day ha Kyndongtuber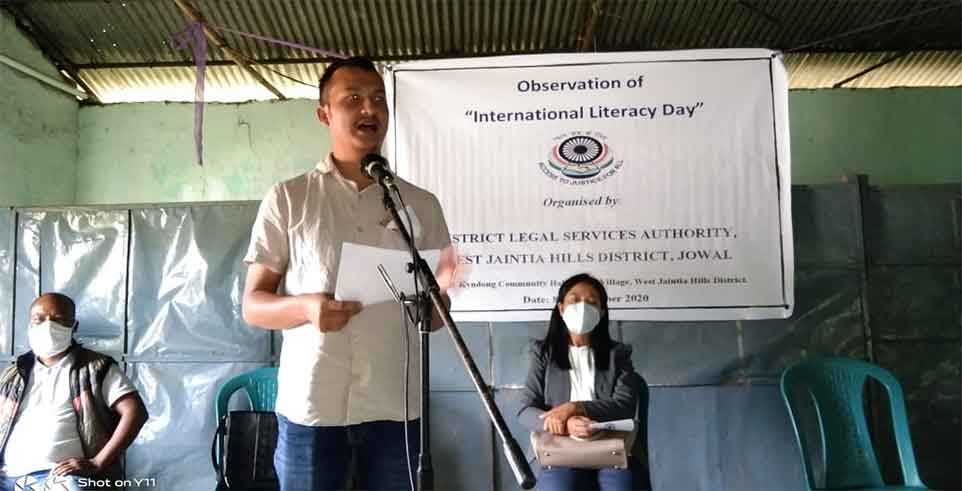 Advertisement
---
Advertisement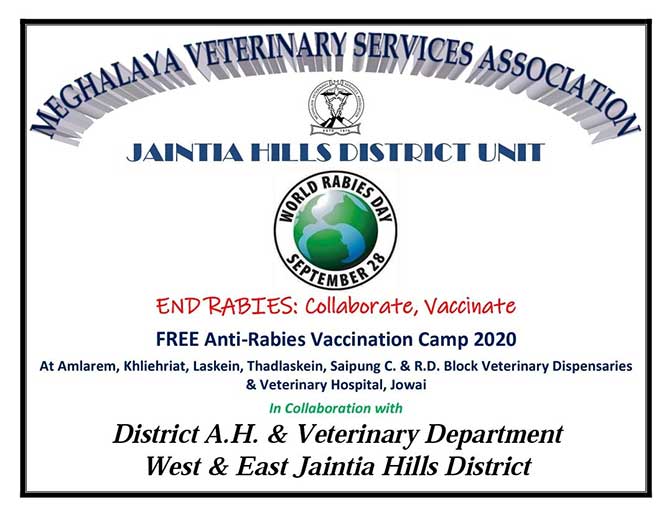 ---
Ka District Legal Services Authority, West Jaiñita Hills District (DLSA-WJH) da kynmoo warom ko ya ka sngi International Literacy Day ha ka 8 tarik uni u bnai ha Kyndongtuber, West Jaiñtia Hills District ha RC LP School heipor 11:00 waje i step.
Da pynman ya kani ka kynmoo warom katkam ki kyndon wa da booh ka sorkar wow yada na ka khlam COVID-19 wei da pynlai ya ka da ka N.M. Sangma kawa man leh kam ka Secretary, District Legal Services Authority, West Jaiñtia Hills District. 
Neiliang ka chnong da pdiang sñiawbha ko ya ki padibah, ki sahep kiwa wan cha kani ka yalang da u Secretary ka chnong, u Dasumar Shylla hei emlang ki waheh dong.
U Wyrchawki Tang, uwa man kam u bru chemphang (Resource Person) da batai u hajrong ki hok ki khynnah skur wei da batai bniah u chaphang ka "Right of Children for Free and Compulsory Education".
Da pynche u leh ya ki kyndon kiwa yatoh chaphang ka puræ puthi deiwa kyntu joor leh ya ki khynnah wow man ki kiwa kreh chitom  wot ha kam kini ki por.
Ka N.M. Sangma da pynche, pynsñiawthooh ko ya kiwa chong chnong chaphang ka POCSO Act wa ka Domestic Violence heiwa da batai ko hajrong i maa yong i chongkurim dang khynnah namo hapoh i rta khynnah, ki kaam thombor ya ki khynnah, ki kynthai ha ka chnong ka thaw.
U Rimius Sten, uwa man kam u Para Legal Volunteers, West Jaiñtia Hills District da kyntu joor u ya kiwa chong chnong wow man ki kiwa tip kiwa sñiawthoh kammon u leh ki ha ki por wa chem chitom ki khamtam ki khynnah kynthai. 
Da pynkut ya kani ka sngi lehwarom da ki kyntien e khublei na u Rimius Sten wei kani man ko katkam ka Wyrta na u Waheh Chnong Kyndongtuber, u Shiwa Siangshai.