Lai booh syntu u CDS ha ka National War Memorial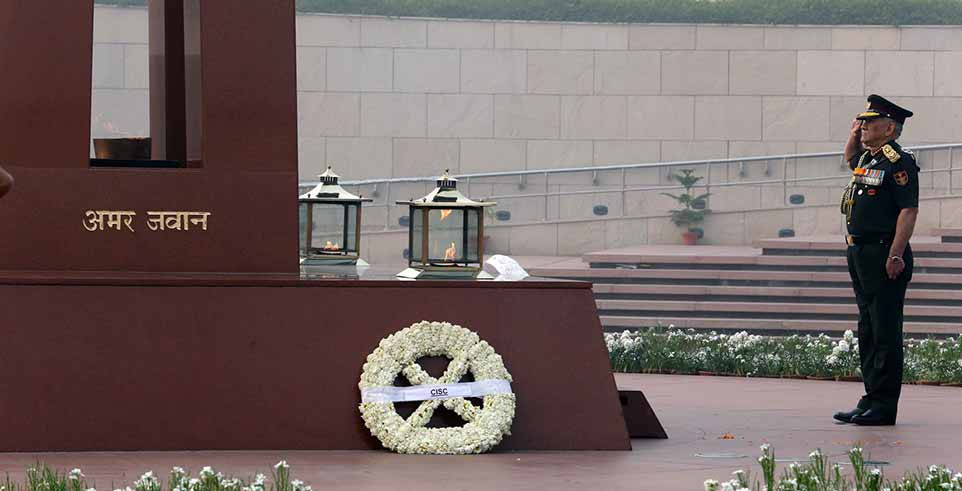 Advertisement
---
Advertisement
---
U Chief of Defence Staff, u Gen. Bipin Rawat wa ki chipai wa da chong-ngiah yong ka ri ynne da lai booh syntu ki ha ka National War Memorial kawa em ha nongbah New Delhi.
Ynne kani ka War Memorial da dap ko chi snem nadooh wa wai ya ka da u montri rangbahdooh ka ri, u Narendra Modi ha u 2019. 
Kani ka National War Memorial da chna ya ka kam ka dak wow pynsahnaam ya ki chipai wa da khlaad heipor yaleh neibynta ka ri. 
Ha ini i lai booh syntu da emlang leh u Chief of Integrated Defence Staff to the Chairman Chiefs of Staff Committee u Vice Admiral R Hari Kumar.