Lai yachim bynta ki Bharat Scouts & Guides na WJH, cha ka 17th National Jamboree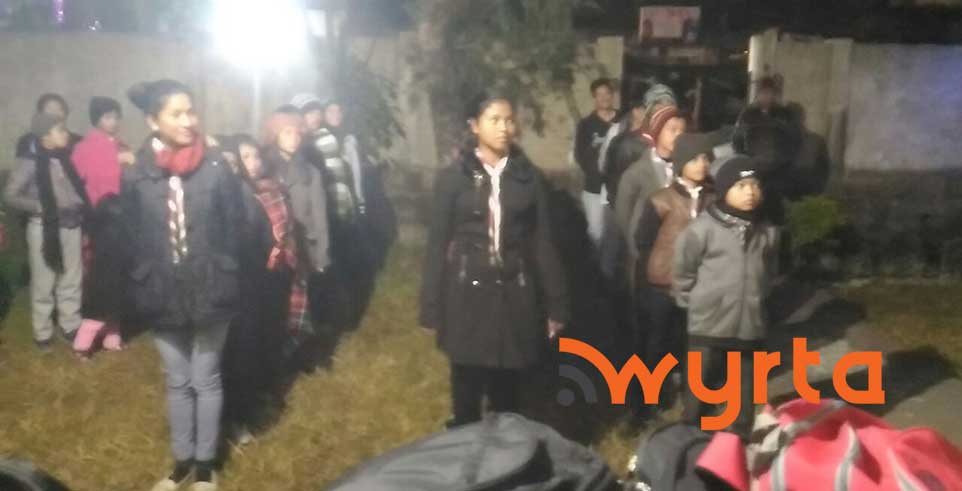 Advertisement
---
Jowai : Ka 17th National Jamboree næ ka yachemlang yong ki Bharat Scouts and Guides man ko ka yachemlang wa kyrpang yong ki dkhot kiwa wan na kylleiñ ka ri kawa daw pynman nadooh ka 29 Kmaichonglad (December) hadooh 4 Duyatra (January) 2017 ha Mysuru.
Ha uni u snem ya kani ka yachemlang u wan wai ya ka da u President ka ri, u Pranab Mukherjee katwa u Montri Rangbah ka ri, u Narendra Modi won daw wan pynhaap pyrda u ya kani ka Jamboree.
Ya kani ka Jamboree da pynman chisien 4 snem wei ha uni u snem daw wan chimbynta 25,000 ki scout wa ki guides na kylleiñ ka ri India wa 5000 ngut na kiwi tawan ki ri.
Na West Jaiñtia ki dkhot ka Scouts and Guides kiwa em hadooh 31 ngut da mih ki wow lai yachimbynta ha kani ka Jamboree ynnin i miet yong ka 25 tarik.
Ya ki dkhot da yahkhmat da 2 ngut ki Male Unit Leader u Rising Kharrngi wa u Stopper Phira chirup wa 3 ngut ki Female Unit Leader, ka Siami Shylla, ka C.D. Laloo wa ka Matilda Thubru.
Ha chwa wow lai ki da em ka yalang tbian heiwa da yoh yei sneiñ i kyntu na u District Secretary u ma O. Laloo wa na ki manbei manpa.