Lehwarom ka tnat Forest sa ha Sohkha
Jowai : Ynne ka sngi ka tnat Department of Forest and Environment (Social Forestry) WJH kam chibynta wow lehwarom yaka Bei Rymaw da pynman pynman ko yaka World Environment Day Celebration 2016 ha ka chnong Sohkha.
Ya kani ka sngi leh waroh da pynman ha Sohkha Govt. Higher Secondary School, Sohkha, hajrong ka phang "Fight against the illegal trade in wildlife" iwa mut u yaleh pyrchah ya i khayi tooh ya ki mrad khloo.
Ha kani ka sngi u DFO (T), u ma James Pohshngap da man u kam u kongsan heiwa da embynta ki waheh chnong, ki khynnah skur na kyllaiñ ka thaiñ, ki paidbah wa kiwi kiwi.
Yow pynche paidbah hajrong kani ka phang, uwa thoh khubor næ u Columnist u Rev. HH Mohrmen da pynkynmoo u ya waroh kiwa em ha ka yalang ya iwa da e sñiawbha ka bei rymaw ya i khamtam ki krem wei hapoh kini ki krem dang boon ki dakha ki datham wa ka pyrthai dang chem thymme ki (new species).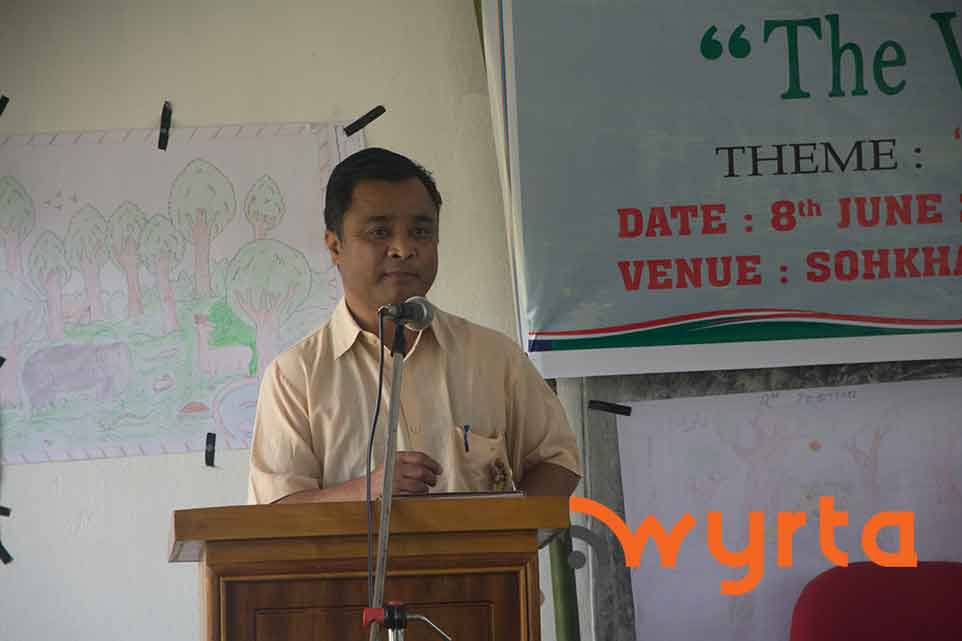 U ma Mohrmen da khana u leh wa heipor wa lai u cha Karbi Anglong ki paidbah kwah ki u lehburom ya oo deiwa lai tynyap ki yaka skai yow khawai yei wan u, tangwa ha kani ka sngi da kyntait u u baam ya ini i doh wei da sdieh ki ya oo daka pylleiñ.
Wei da kyntu u leh yaki khynnah wa u klam næ ujor ya kiwi kiwa leh pyrchah yaka rymaw neibhah lada suki i, i leh man i kiwa emkti ha kam kini ki kaam.
Ka kong Isawanda Laloo, SDO (Civil), Amlarem Sub-Division hei klam yong ka da kynmoo ko yeipor wa dang lai skur ko wa ha kiwa boon ki yakop man ki du neibhah ka stat Science tangwa katni hawa pait ko cha ki sap draw pyllah ki khynnah tæ yoo wa da che wei emkaam u pynneh yaka rymaw.
Neiliang u Kongsan u ma J. pohshngap ynne ka sngi da ong u wa waroh ki mrad ki sim ki doh ki dakha em ki i thaw yong ki ha i rta ki bru heijooh i por leh em i thaw yong ki ha ka rymaw tæ lada rah i yaki mrad cha yung i ymtip i iyi kjut kini ki mrad wa ye i u yoh na ki.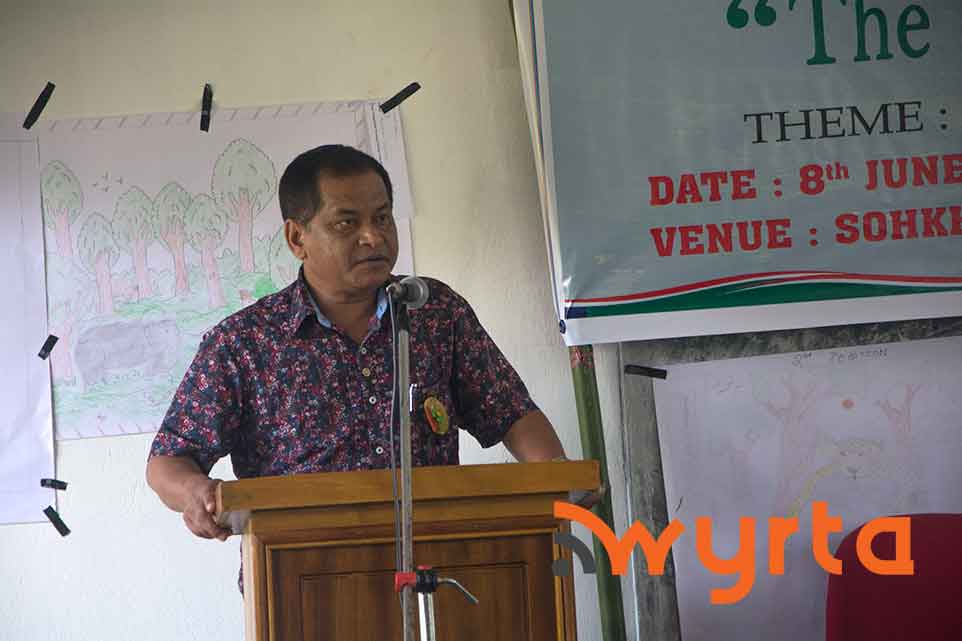 Da kyntu u leh wa emkaamu u e thaw hi i yaki mrad ya i thaw wa laitlood ki yong ki hi kamwa da bynta yaki u im ki.
Ha kani ka sngu da saam leh yaki khusnaam chaki wajop ha ki yakop waphær waphær kiwa man kamni ha wah :
Drawing Competition :
1st Prize : Aditra Tongper naka skur Jawaharlal Nehru Memorial School Lamin,
2nd Prize : Mebansiewdor Ngialang naka Amlarem Sec. School
3rd Prize : Michael Lymphong naka Muktaur Sec. School
Haka Essay Competition :-
1st Prize : Nirtipta Surein naka Nongtalang Govt Sec. School
2nd Prize : Hascareme Gashnga naka Syiem Jingsuk Sec. School Amlarem
3rd Prize : Momota Patro naka Muktapur Sec. School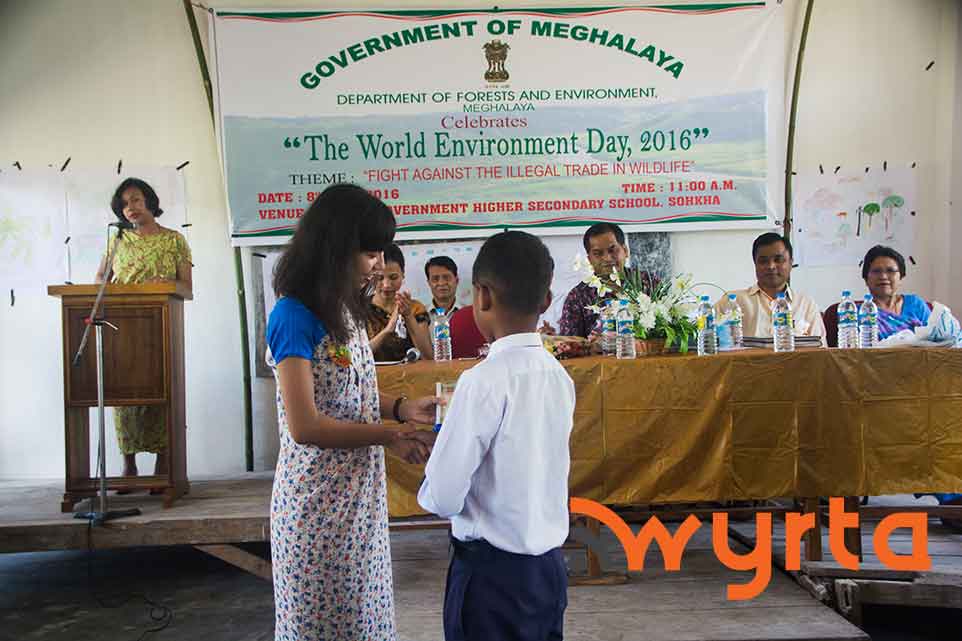 Da pynkut ya kani ka yalang da i thung ya ki tre dieñ ha pachem kani ka skur.