Maham ka JSU Mynso Unit ya kiwa pynkudor marbaam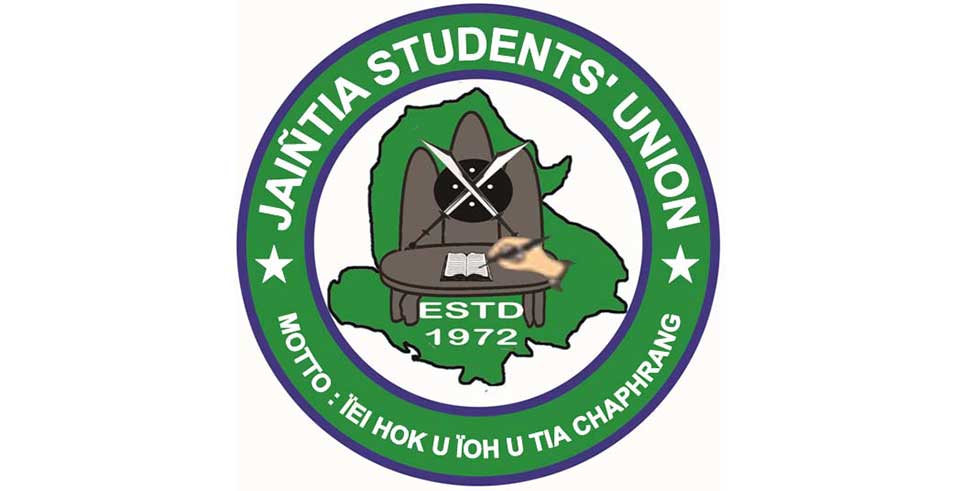 Ka Jaiñtia Students' Union Mynso Unit lyngba u Marphilous Lamin, President wa u Pynhunmi Chen, General Secretary da ong ki wa hadien wa ka seiñ da yoh ko chiboon ki ujor na ki paidbah hajrong i ku pynkudor ki tre dukan (Wholesale wa Retail) yaki mar ha kam ini i por.
Ka seiñ da phah chithi ko cha waroh ki dukan chnong deilang wa i dor wa da booh da ka yungkrehkaam u Deputy Commissioner wei deiwa e leh ya i pynbna paidbah khnang wow tip ki yei dor wa da booh.
Advertisement
---
Ka seiñ da maham ko leh ya kitu kiwa yaleh pyrchah næ kiwa chim kabu, wei lada chem ya kiwa kam kitai wa pynkudor daw pyntip cha ki bor sorkar wow pynchitom yaki katkam ki kyndon ka Section 7 yong ka Essential Commodities Act 1955 wa Section 3 yong ka Prevention of Black Marketing and Maintenance of Supplies and Essential Commodities Act 1980.