Maham ujor Contempt of Court ka liang pyrchah ya u Dy. Chairman ka JHADC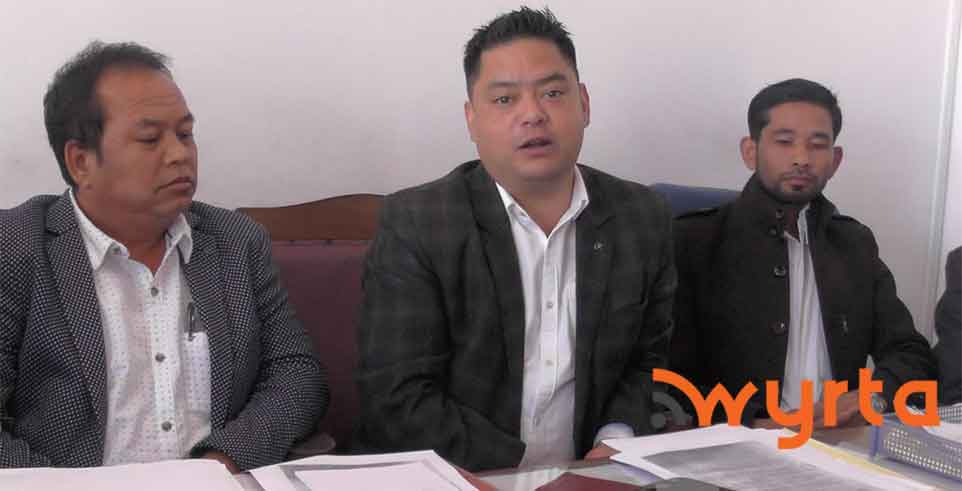 Advertisement
---
Jowai: Hadien wa da pynkut syndet ya ka dorbar tlang yong ka JHADC da u Dy. Chairman ka Council, u Ailad Bhoi kawa toh u sdang ynne ka sngi, neiliang ka liang pyrchah da maham ko wow lai ujor Contempt of Court pyrchah ya ini i leh u Dy. Chairman.
Hajrong i pynkut syndet ya ka dorbar ynne, neiliang u A. Andrew Shullai da ong u wa ka High Court ha ka hukum ym em u phah ko wow pyndam namo wow pynkut ya ka dorbar tangwa da ong hi-eh ko wa ymtoh u thut ka dorbar.
Ka hukum ka High Court da ong ko wa ya kani ka Dorbar, u Dy. Chairman toh u wow pynlai ya kani ka dorbar katwa u Chairman ka Council won toh u chimbynta u kam kiwi ki dkhot ha ka dorbar.
Neiliang u Andrew da pynrap leh wa daw chong pyrkhat bha ki (liang pyrchah) wa ki muktiar hajrong kani ka bynta chwa wow ujor ya ka Contempt of Court namo wa tyngkheiñ ya ka hukum ka yung bichaar.