Mass tree plantation marks Vanamahotsava in SW Garo Hills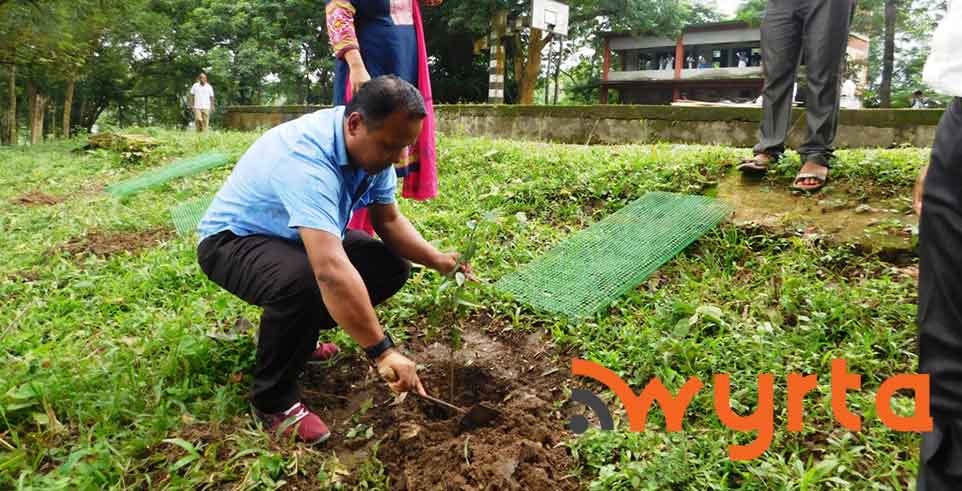 Ampati : A Mass tree plantation drive marked the Vanamahotsava celebration at Betasing C&RD Block in South West Garo Hills on Thursday last. Prior to the plantation an elaborate function was organized by the department of Forest and Environment, Social Forestry Division at Betasing Higher Secondary School to create awareness on the importance of protecting forests and planting trees.
During the daylong programme several speakers elaborated on the significance of protecting forests and the role it played in keeping the planet alive. The awareness session was followed by tree plantation within the school campus after which an avenue plantation was held at Bainapara near the C&RD Block office headquarters.
Earlier while elaborating on the origin and objective of Vanamahotsava, the DFO, Social Forestry Division, West Garo Hills, Tura, R. K. Marak stated that the celebration was a reminder for everyone as stakeholders of their responsibilities in the protection of nature and preservation of trees. He later urged everyone present at the gathering to support and participate in the conservation of forests and plant more trees.
Among others who spoke at the occasion were Range Forest Officer, SF, Betasing Range, C.T.D Arengh, Assistant Teacher Johnny Miller D. Shira and Assistant Teacher Washington B Marak.