Meghalaya awarded for Environment and Education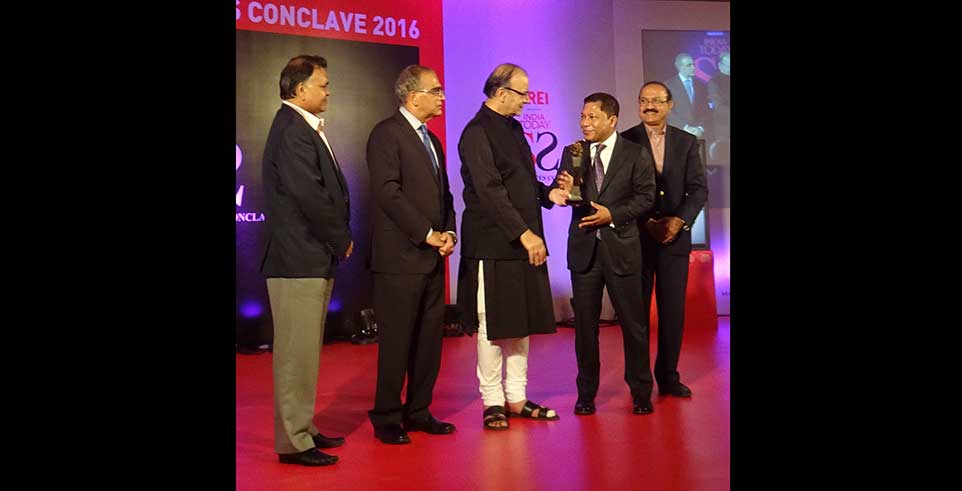 Shillong : Chief Minister, Dr Mukul M Sangma received the awards for Most Improved State (Small State category) in Education and the Best State Award in Environment (Small State) at ITC Maurya, New Delhi at the India Today States of the States Conclave.
The annual India Today 'State of the States' is the country's most extensive and thorough study to ascertain which Indian states are leading in terms of Governance, Education, Agriculture, Infrastructure, Economy, Environment, Cleanliness and Inclusive Development.
Started in 2003 the annual State of the States relies on objective data sourced from the Central Government, State Governments and others creating a robust and reliable barometer of growth and development. Keeping with the spirit of cooperative and competitive federalism, India Today has evaluated the states under two categories of Best Performing and Most Improved considering performance records of 2013-14 for Best Performing and the records of 2012-13 and 2013-14 for Most Improved.
Participating in the Panel Discussion of Chief Ministers on what works and what does not work for the State, Chief Minister, Dr Mukul M Sangma said that a new benchmark has been set for the state and potential of Tourism is increasing as the government has been able to create a turnaround in terms of perception of the state as a conflict zone. He said that Forestry is a major sector where the state has grown by utilizing the resources available in state and also informed that the government is focused in making living in rural areas attractive and remunerative mitigating the challenges of urban migration.
Answering to questions violence and crime in the state, the Chief Minister said that the complexities of the state needs to be understood whereby the state shares an International border that is porous and becomes a passage of illegal activities taking place. He however said that the North East region is collectively taking up the issue with the Central Government and the state has been able to contain crime.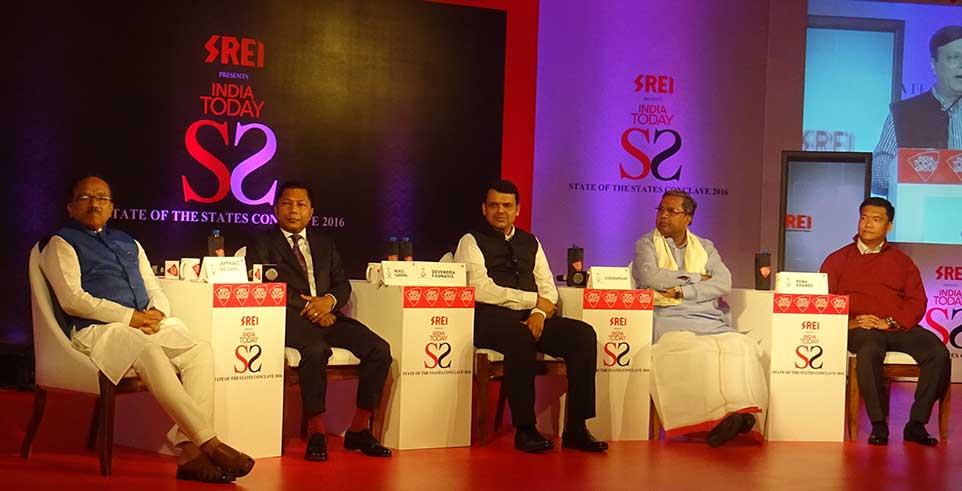 It is worth mentioning here that SO2 (Sulphur dioxide) concentration is at 2ug/m3 making it one of the lowest in the country and 3 per cent of the geographical area of the state has tree cover. The social forestry and environment departments of the state has brought over 300 sq km area under plantations through the national afforestation programme transforming barren lands into lush green forests with the management and involvement of communities. In terms of Education the state has increased its Education spending per 6-15 age group population by 325 per cent from 2015 to 2016.
The programme was also attended by Finance Minister & Minister of Corporate Affairs, Arun Jaitley who later gave the awards in different categories. Chief Ministers, Ministers and representatives and officials from various states of the country were also present at the conclave. (MIPR)