Mynsoo 10 ngut ha i pdung bomb ha Guwahati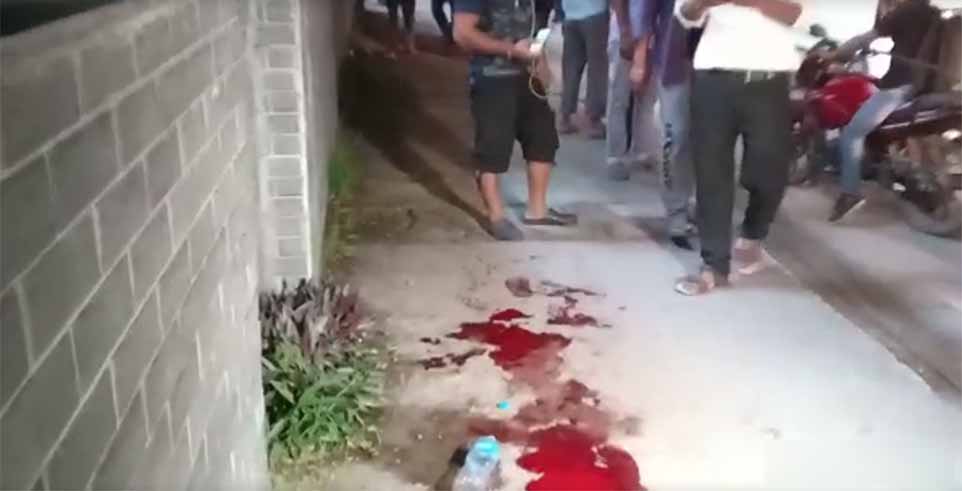 Advertisement
---
Jowai: Ynne i miet ha Guwahati, Assam heipor kamwa phra duna da mynsoo hadooh 10 ngut ki bru hadien wa em wa pakhot da u bomb Grenade hajan ka Guwahati Central Shopping Mall kawa em ha RG Baruah Road.
Katkam wa ong kiwa sakhi da em wa wan da ki ar tylli ki thuk thuk kiwa pakhot Grenade ha i thaw wa em ki chipai ka the Central Reserve Police Force (CRPF) kiwa sonteri ya kani ka thaw.
Na kiwa mynsoo, da em uwi u chipai ka CRPF wa tip kam u Sashastra Seema Bal wa kiwi da tip kam u Amulya Lal, Ramesh Lal, Fardin Rahman, Ahmed Kumar, Amit Kansal, Riya Kansal, Hirakjyoti Baruah, Kalyan Baishya wa u Adward Mama.
Ya kiwa mynsoo da kit cha Guwahati Medical College and Hospital (GMCH), KGMT Hospital wa Nemcare Super Speciality Hospital.
U Commissioner of Police, Guwahati, Deepak Kumar, uwa da poi ha kani ka thaw da ong u wa dang pynman ya ka takit wei ym em wa khlaad na ini wa jia.
Da suba waka ULFA (I) toh kawa emkti ha ini i jia.