Mynsoo 8 ngut khlaad won 7 ngut hei oor khyndaw ha Ri-Bhoi District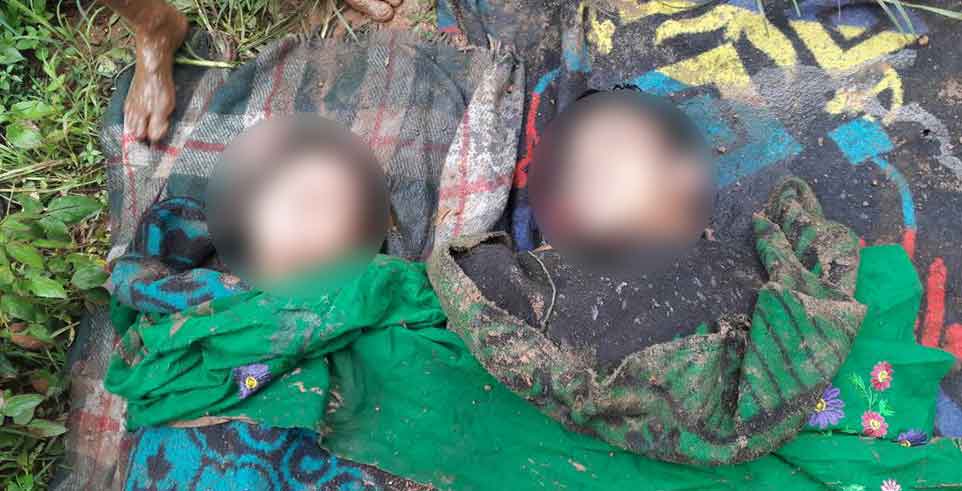 Shillong: Ynñiaw tylli ki mynsien da dooh wei boon ngut da mynsoo ki hadien wa da chah tymmoh ki ha i khyndaw iwa da oor ynne i step ha Tharia kawa haap ha Umiam Police Station, Ri-Bhoi District.
Ini i oor khyndaw toh neidaw wa joor u slap ha kini ki ar sngi. Katkam i ong ki pulit ini da jia i heipor 4:30 waje ynne i step.
Advertisement
---
Ki pulit leh da pyntip ki wa ini i oor ini i khyndaw da tymmoh lut i ya ki yung ki bru heipor wa dang thiah ki.
Ka State Disaster Rescue Force (SDRF) hadien wa yoh yutip ko da wan ki bran bran cha ka tai ka thaw wow ye u yarap kamjooh yow pyllait ya kiwa chah tymmoh.
Katkam i pyntip ki pulit, kiwa khlaad toh ka Shanti Lama 14 snem, u Loboji Mohonto 25 snem, Runa Lama 19 snem, Krishna Lama wa sa ar ngut ki wym pu tip pyrtuid.
Kiwa mynso ha ini i jia kiwa da rah cha ki hospital wa em ha Shillong kynthup ki ya 8 ngut, heiwa da em leh i khynnah wa ki tymmen.
Ki pyrtuid kiwa mynsoo ha ini i jia toh u Sing Lama 70 snem, u Suresh Lama 25 snem, ka Seema Sharma 26 snem, ka Lapa Lama Bhutia 42 snem, u Amudla Dewry 43 snem, u Chandan Pasmi 42 snem, kiwa chah sumaar ha Shillong Civil Hospital, katwa ki ar ngut ki khynnah won da kyrriah ya ki cha Ganesh Das Maternal and Child Health Hospital wa kynthup ya u Yam Kumar 5 snem wa u Umesh Sharma 9 snem.
Kini kiwa chah ktah toh kiwa kreh ka M/s. Timber Craft and Veneer Pvt Ltd kamjooh kiwa hayung ha sem yong ki.