Na Delhi cha Una, pynpoi ka India Post ya ki dawai Cancer ka khynnah wa 8 snem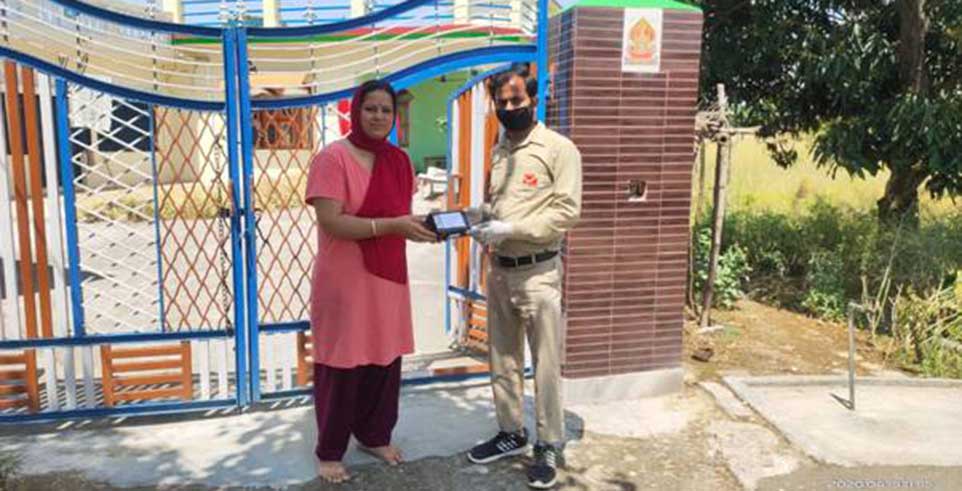 Ka India Post da pynpoi ko ya ki dawai cha ka khynnah wa dang 8 snem kawa sah ha Una, Himachal Pradesh wei kawa chitom na ka Cancer.
Kiwa boon kini ki dawai toh kiwa ymyoh na Una kamtæ kini ki dawai jooh yoh ka ki na nongbah Delhi lyngba ka Courier.
Neiliang kiwa hayung kani ka khynnah ya kawa da tip kam ka Shalini da yaklam ki wa ki lok yong ki kiwa em ha Delhi wow phah ya kini ki dawai cha Una tangwa neidaw wa krehkaam ka Loockdown neiliang kiwa hayung da yaklam ki wa u montri ka chnat Communications, Law & Justice and Electronics and IT, u Ravi Shankar Prasad wow yarap ya ki.
Kiwa hayung ka Shalini da pyntip ki ya u montri wa ki dawai yong ka daw dap ki du hadooh ka 19 tarik uni u bnai.
Neiliang u Ravi Shankar Prasad, da chimkhia u yeini deiwa phah ya ka India Post wow leh yeiwa emkaam khnang wow pynpoi ya kini ki dawai cha ka Shalini, ha Una chwa ka 19 tarik.
Ki chnat ka India Post ha Delhi, Haryana, Punjab wa Himachal Pradesh Circle da krehlang ki wow pynpoi ya kini ki dawai heipor wei neidaw wa em ka Lockdown, neiliang ka Punjab Circle da chimkhia ko wow pynkhreh ya ka kari kawa da kit ya kini ki dawai cha Una cha yung ka Shalini ynne i step ka 19 tarik.
U Postman ka India Post da poi u ha yung ka Shalini chwa ka 12:00 i sngi wei ya kini ki dawai da chimkti da ka bei ka Shalini kawa da ekhublei ya ka India Post.
Mar tip yeini neiliang u montri da pynsñiaw u yei mynsien wa kmen ya ka India Post kawa da kreh chitom kam ha kini ki por iwa da e mynsien ya ki paidbah.
Kam wow pynkynmoo heini, u Ravi Shankar Prasad da hukum u ya ka Department of Posts wow pyntikna wa pynpoi ko ya ki dawai, ki mar wa emkaam wow yakhun ya ka khlam u COVID-19 wa kiwi kiwi iwa emkaam ki paidbah.