Pdiang ka sorkar wow pynku ya i bhah yoh kreh kiwa duna hei doh i pran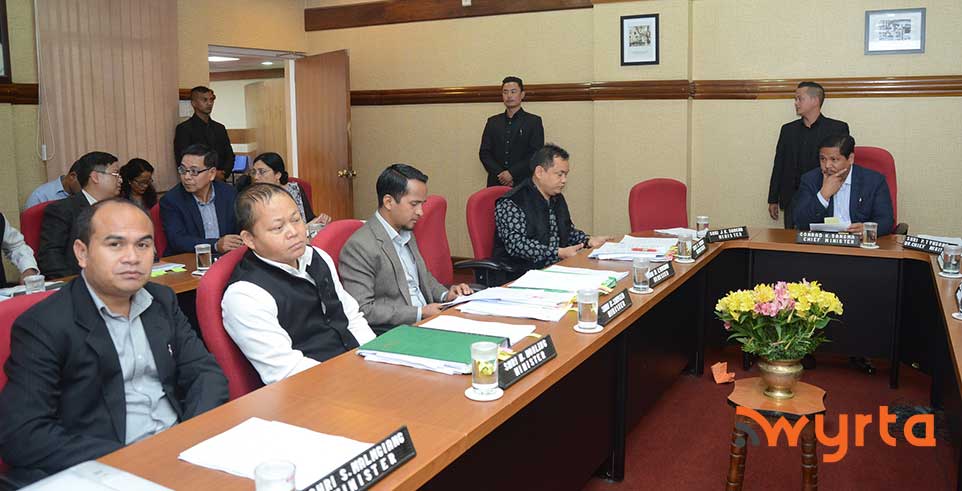 Shillong: Haka yalang ki montri ka sorkar ynne ka sngi, da pdiang wow thung ya u Mission Director ka State Resources Centre for Women kawa ha ka chnat Social Welfare. I thung man ko daka Contract kawa chi snem.
Da rai leh wow pdiang ya ka Draft State Policy for Empowerment of Persons with Disabilities. Kani ka Policy toh kawa mang thungkreh ya kiwa duna ha i doh i pran deiwa pynku yei bhah yong ki cha ka 4% na ka 3% wa kiwi kiwi de wei wow pdiang ki thaw puræ naka 3% cha ka 5%.
Advertisement
---
Da pynkylla leh ya i pyrtuid ka chnat Agriculture cha ka Directorate of Agriculture, Research, Training and Technology Induction.
Da rai leh wow thung kaam Contract ya ki 6 ngut ki Enforcement Inspectors wa 15 ngut ki Enforcement Checkers ha ka chnat Transport ki wow pynstiñ yei khia kaam kani ka chnat neidaw wa duna bru ko.
Da mynjur leh ya ka Service Rules for the Directorate of Programme Implementation and Evaluation wei wow pyndam noh yaka Meghalaya Service (Discipline & Appeal) Rules, 2011 wa yaka Meghalaya Service (Conduct Rules )1990.