Pdiang u Hek wa duna kiwa kreh ha ki thaw sumaar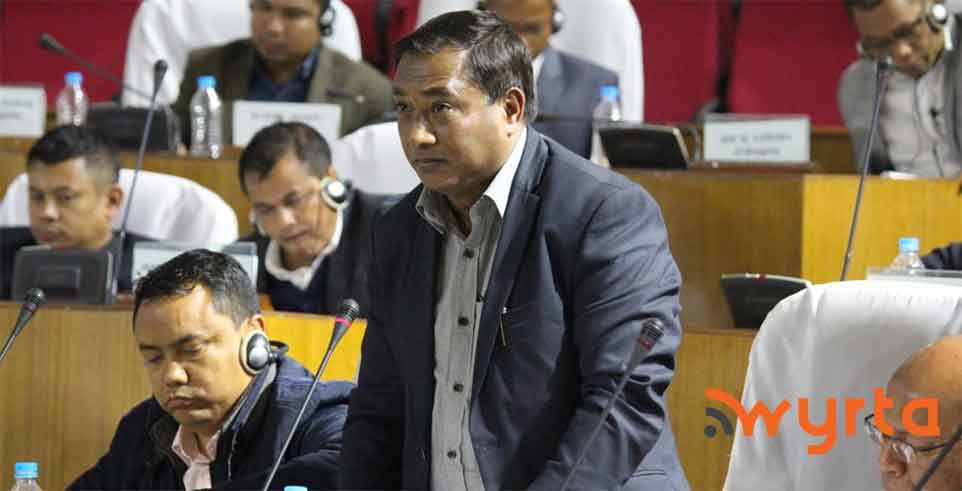 Shillong: U montri ka chiat ka khiah ka jylla, u Alexander Laloo Hek da pyntip u wa em i duna kiwa kreh ha ki Hospital wa kiwi ki thaw sumaar ka sorkar, wei ya kini ki kaam wa duna ka sorkar daw pyndap smat ko deiwa pynku kyrdan ya kiwa da kreh chwa wei wow thap won da kiwa thymme.
Ya ini u montri da pyntip u hawa jubab ya i kylli wa wanrah da u MLA ka Congress na Mawsynram, u Himalaya M Shangpliang ha ka dorbar ynne ka sngi.
U Hek da pyntip u wa ka chnat ka chait ka khiah da phah ko ya ki chnat wow pyn yalehkreh haka MPSC, District Selection Committee wa ka Departmental Selection Committee katkam i emkaam.
Chooh chooh da pyntip u wa ka sorkar daw pyndap ko ya ini i duna kiwa kreh ha ki Hospital wei da thap ko da kiwa kreh Contract neibynta wa chipor kat wym pu yoh ya kiwa kreh wa pura.
Heiyatoh wa ki Doctor, u Montri da pyntip u wa da thungkreh wa chipor kawa da leh katkam ka Regulation 3(f) of the MPSC (Limitation of Functions) Regulations, 1972.
Hawa pynrap chooh chooh ya i kylli u MLA ka Congress uwa ong kammon ka sorkar ka leh ko ya ki kaam Technician, deiwa ong leh wa boon ki khynroo khyllood kiwa da pyndep yaka puræ waphær waphær. Neiliang u Hek da ong u wa ka sorkar daw thung ko da ka Panel Recruitment Agency wow pyndap ya kini ki kaam.
Ha ki kaam Doctor, u Hek da ong u wa em 11 tylli ki kaam kiwa lait wei ka sorkar da ekti ko ha ka MPSC wow leh ya iwa emkaam.