Poi ka Hornbill International Rock Contest 2015 chawakut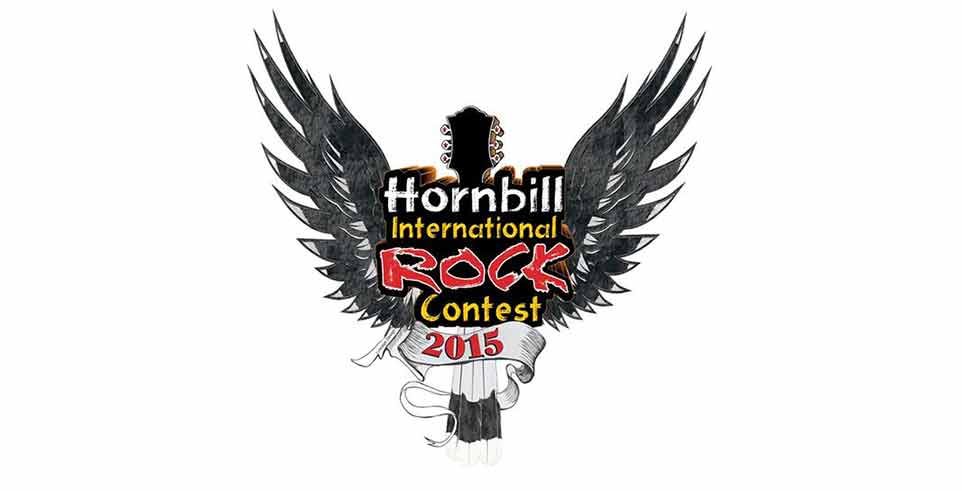 Advertisement
---
Kohima : Ki wa jop ya ka Hornbill International Rock Contest 2015 da pynbna ynnin i miet ha Hockey Ground, IG Stadium, Kohima heiwa da em ka dhab na Ri-Loom Jaiñtia kawa lai yakhun cha kani ka lympung yakob rwai.
Ka Reverse Tragedy na Mizoram da rah ko yei naam wa jop na ki 9 tylli ki dhab wa poi cha ka final.
Ki wa jop ha uni u snem da yoh ki ya ka song poisa T.10 Lak kamjooh leh kiwa jop daw yoh ki u chimbynta mynkna ha ka "Band Exam" ka wa pyllai da ka Trinity College of London.
Ki wa jop ya ka kyrdan wa ar toh ka dhab October na Delhi, katwa ka Grey Shack na Chennai da yoh ko yei naam wa le. Kini wa jop wa ar wei wa le da yoh ki ya ko song poisa  T. 5 lak wa T. 2.5 lak.
Ka dhab wa yoh yei naam 'best song' toh ka Run Pussy Run na Pune, katwa yei naam ka dhab wa em bha i sap 'best potential' da yoh da ka Fame the Band na jylla Meghalaya yei naam 'Best Nagaland Band' da yoh ka Tune Up Channels.
Ki nongbichar ya kani ka lympung rwai pyllah toh u nongtem guitar ka dhab wa pawnaam ka 'Europe' u Kee Marcello, George Tylor Smith, vice president ka Trinity College of Music, London wa kiwi nongtem wa pawnaam ka jylla Nagaland.
Ki dhab wa poi cha kani ka final ynnin i miet toh Crystal and the Witches (Sikkim), October (Delhi), Reverse Tragedy (Mizoram), Grey Shack (Chennai), Tune Up Channels (Nagaland), Run Pussy Run (Pune), Rune Legacy (Nagaland), Ron & Me (Kolkata) wa ka Avancer (Nagaland).
Waroh da em 24tylli ki dhab kiwa kynthup ya kawa wa da wan na chilliang duriaw na Australia, 17 tylli na waroh kawi ka ri kawa kynthup ya 7 tylli na thaiñ mihsngi ka ri næ Northeast wa 6 tylli na ka jylla Nagaland.
Da saam leh ya ki award ha kani ka miet kiwa kynthup ya :
Best guitarist– Bishal Gurung (Reserve Tragedy, Mizoram)
Best vocalist– Sherry Mathews (October, Delhi)
Best bassist– Sayar Mitra (The Buddha Therapy, Kolkata)
Best drummer– Thupen Bhutia (Crystal and the Witches, Sikkim)
Best Keyboardist– Pritam Boro (2 Square, Assam)