Prohibitory Order for East Khasi Hills extended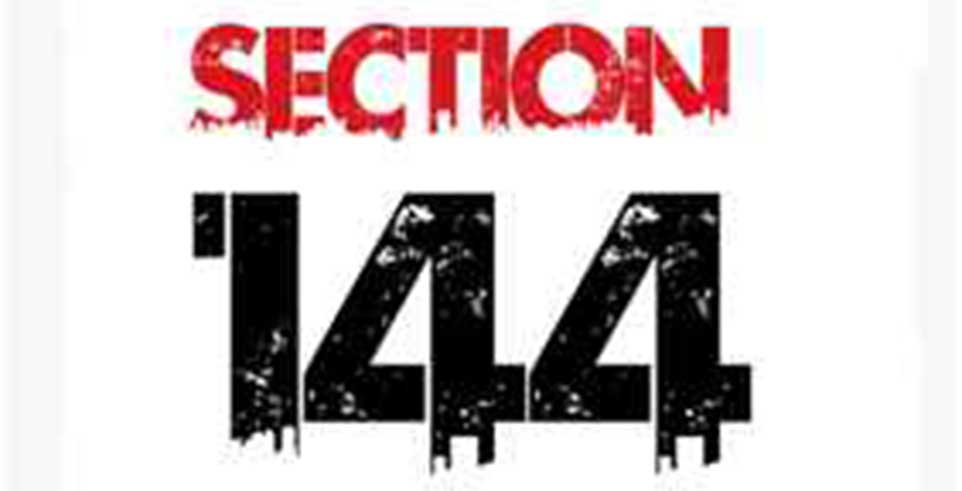 Advertisement
---
Advertisement
---
Advertisement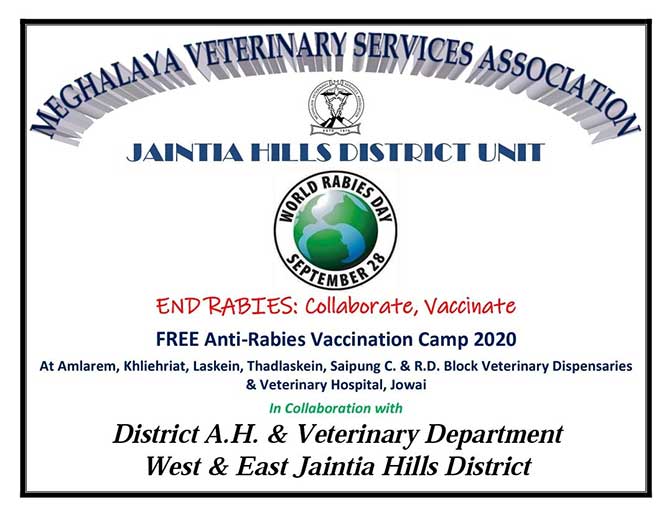 ---
Shillong: In view of the prevailing situation concerning COVID-19 in the state, country and globally and to put in place preventive measures and awareness, to identify and take more stringent steps to ensure social distancing so the pandemic of COVID-19 is contained, reduced and eliminated in East Khasi Hills District and Meghalaya by way of rigorous contact tracing, testing, quarantine, isolation and ensuring strict observance of protocols and advisories issued by the Government of Meghalaya in the Health and Family Welfare Department, the District Magistrate, East Khasi Hills District in an order issued on 13th September, 2020  under Section 144 CrPC read together with Regulation 3 of the Meghalaya Epidemic Diseases, COVID-19 Regulations, 2020 has prohibited any assembly or gathering without due permission, operation of unregulated major markets and unregulated shopping complexes, Border Haats and markets located in the inter-state borders in all of East Khasi Hills District including Shillong Urban Agglomeration, Sohra and Pynursla Civil Sub-Divisions and C&RD Blocks with effect from  14th September, 2020 upto 21st September, 2020 only for timings falling between 5:00 AM to 9:00 PM each day.
The order also prohibits operation of all cinema halls, swimming pools, entertainment parks, theatres, bars and auditorium, assembly halls and similar recreational places, all forms of contact sports, competitive sports events and spectators in sports grounds and stadia. Permission for training etc. as per SOPs of Sports and Youth Affairs Department may be granted after due application to the office of the District Magistrate, East Khasi Hills and satisfaction of all conditions.
Operation of educational institutions, training centres and coaching classes (tuitions) barring online and distance learning, opening of religious places and places of worship of all faiths including religious gatherings and congregation. However, marriage rituals in places of worship is permitted only after due permission is obtained from the office of the District Magistrate.
The order also prohibited all forms of large public gathering and congregation including social, political, entertainment, academic, cultural, religious function etc. without permission from the office of the District Magistrate. Moving in public, work places and during transport without a mask, spitting in public places and consumption of liquor, paan, gutka, tobacco etc in public places.
Further, the order prohibits incoming additional workforce from outside the State except for skilled highly, skilled, specialized professionals and technicians as regulated by instructions of Political Department followed by SOPs of Labour Department and Order of the Health and Family Welfare Department as notified and issued earlier, but due permission will be given on submission of Undertaking to the Deputy Labour Commissioner, East Khasi Hills District.
In the order, general instruction also states that every individual must mandatorily maintain social distancing of at least 6 feet, wearing of masks, respiratory etiquette and to strictly follow without fail, the various  protocols and advisories of the Government in the Health and Family Welfare Department, at all times. In addition to the prohibitions listed above, the public shall strictly comply without fail to the measures mandated for containment areas.
Individual must maintain a minimum distance of 6 feet or 2 metres in public places. For funeral and last rites related gatherings, the number of guests must not exceed 20. Wedding ceremonies will be allowed in religious places, places of worship and the number of guests shall not exceed one-third of the seating capacity or 50 guests, whichever is less inclusive of the host and the Authority presiding over the wedding. However, wedding receptions are suspended till further orders.
Persons above 65 years of age, persons with co-morbidities, pregnant women and children below the age of 10 years are advised to stay at home except for meeting essential requirements and for health purposes.
Operation of permitted shops, services, establishment, agricultural, industrial and commercial activities must strictly adhere to the prescribed Standard Operating Procedures (SOPs) and National Directives of Government for COVID-19 Management in Public Places and Work Places including mandatory compliance to the advisories of Health and Family Welfare Department, without fail and also to the SOPs pertaining to offices, both public and private, as issued by the Ministry of Health and Family Welfare, Government of India.
Employers for all forms of activities including shops, services, establishments, agricultural, industrial, etc, must ensure that Aarogya Setu Application and Behavioral Change Management App is installed and utilized by all their employees without fail with due monitoring. All residents of the District are to install Aarogya Setu Application and Behavioral Change Management App and regularly update their health status on the apps for containment of COVID-19 pandemic.
50% of private and public transport will operate in East Khasi Hills District as per orders issued earlier in this respect.
Movement of vehicles and other traffic arrangement will be prepared and regulated by the office of the Superintendent of Police, East Khasi Hills District, Shillong. Inter-district movement of persons is permitted. However, inter-state movement of persons will be strictly as per notifications given by the Government of Meghalaya from time to time.
Designated Joint Secretaries, Heads of Departments, Sub-Divisional Officer (C) Sohra and Pynursla Civil Sub-Divisions, Block Development Officers and District Heads of Office in East Khasi Hills will issue vehicle passes only to their respective officers and staff specifically for official purposes and they should ensure that these passes are utilized strictly for official purpose only and any deviation will render the Issuing Authority and the employee, staff, pass holder liable to legal action. The order also stated that the name, address, contact details, timings and purpose of the pass are to be clearly reflected.
However, passes for all forms of all inter-state movement to and from East Khasi Hills District will only be issued by the District Magistrate, East Khasi Hills District. (MIPR)