Psiah kreh chipai palat 400 ngut na Jammu and Kashmir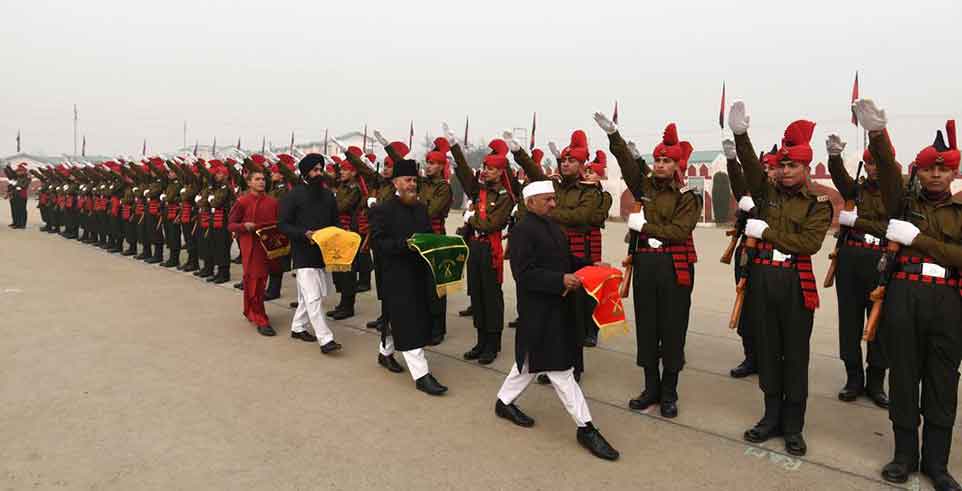 Advertisement
---
Palat 400 ngut ki khynroo ka Jammu & Kashmir (J&K) ynnin ka 7 tarik da psiah kaam chipai (Indian Army) ki hadien wa da pyndep ki ya i chah hikai yong ki.
Ha ini i psiah kaam chipai ki khynroo ka J&K da pynman ya ka Passing Out Parade ha Regimental Centre of Jammu and Kashmir Light Infantry (JAKLI), Rangreth.
Ya kani ka Parade, da wan sakhi da u General Officer Commanding (GoC), Chinar Corps, Lt. Gen. KJS Dhillon, chirup wa kiwa hayung kini ki chipai.
U Lt. Gen. Dhillon hawa klam ha kani ka sngi da yaroh u ya ki kaam wa i chakri wa ka JAKLI da leh ko neibynta ka ri.
Da ong u leh wa ka JAKLI man ko kam ka India wa khian neibhah hapoh yong ka da em ki chipai na ki niam waphær waphær kam ki Muslim, Hindu, Buddhist, wa kiwi kiwi.
Kini ki 404 ngut kiwa wan na kylleiñ ka J&K da psiah chipai ki hadien wa da chah hikai ki ha kani ka kaam chipai kamwa chi snem lynter.