Psiah Quarter Final sa ka MLP ha Wahiajer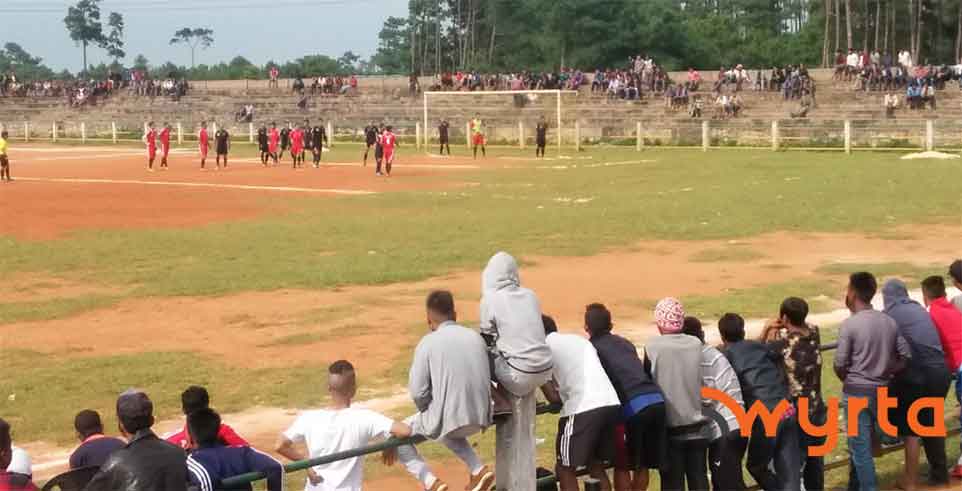 Advertisement
---
Jowai: Ynne ka sngi ka yakhun Pre-Quarter Final yong ka 5th Invitation Knockout Football Tournament ha Wahiajer da pynman hapyrdi ka MLP wa ka Eastern Pirates.
Ha kani ka sngi ka MLP da jop ko da 4-1 wei ya kini ki kool ka MLP da thap da u Niwan O Gatphoh ha ka minit 16 wa 67, u Teibor Siangshai ha ka 70 minit wa u Vicky Cherri ha ka 88 minit katwa ya ka kool ka Eastern Pirates won da thap da u Bickyson Kharkhangor ha ka minit wa 46.
Da ini i jop ka MLP da yoh ko u psiah cha ka Quarter Final.
Ya i naam Man of the Match da yoh da u Niwan O Gatphoh yong ka MLP wei ya kani ka khusnaam da ekti da u K Shylla uwa man u waheh chnong ka Wahiajer.
Ka yakhun wa bood u man ko ha ka 29 tarik hapyrdi ka Mawmang FC pyrchah ya ka Nonghulo FC heipor 2:00 waje i sngi.