Pteiñ i thung dieñ ki pulit hei emlang ki Association kiwa kamai kari wa ki khynnah skur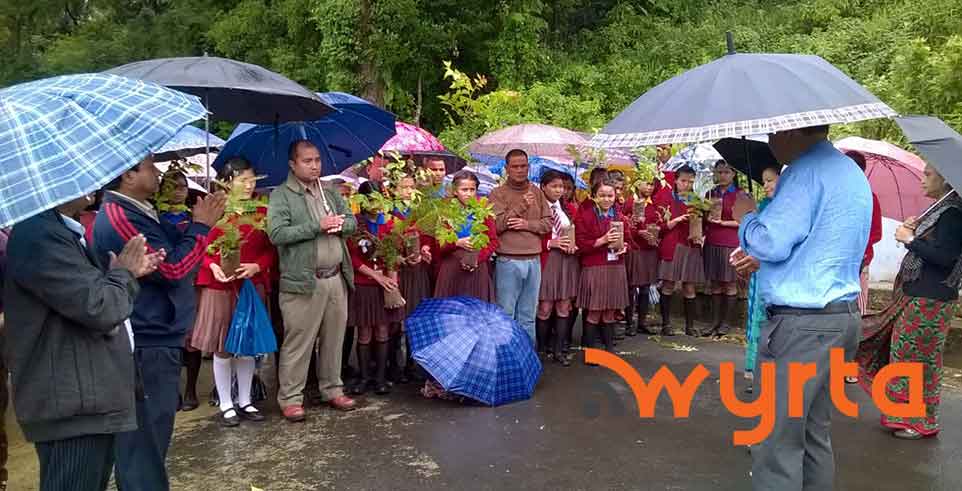 Jowai: Ka Jowai Traffic Police Branch ynne ka sngi 30 tarik da yahkhmat biang ko hei wow pteiñ yei thung dieñ ha i bynta yong i khloo Langdoh kawa em hapoh u pood u ang ka chnong Chilliangraij, Jowai (Khonraij).
Ya kani ka thung dieñ da sdang deiwa pynman ya ka yalang wa tbian hei pyllai u D.H Pde I/c Jowai Traffic police, da yoh Leh yei klam wa tbian na u P. Passah Principal, Jowai Govt Boys HS School, ka B. Bareh, Principal, Jowai Govt Girls HS School, u C. Kharrngi, Vice Principal, North Liberty HS School Jowai, ka J. Rymbai na Jowai Govt. School RMSA, u T. Pde, Waheh Chnong, Chilliangraij kamjooh da yoh yei klam na u D.M. Wallang ADM Office of the Deputy Commissioner Office.
Advertisement
---
Ki wa klam da pachat ki jar jiar ki yumut wabha neibynta wow pynneh pynsah næ u thung ya ki dieñ ki siej khnang yow man won ka myntoi ya ki wachong chnong.
Hadien ini i yalang wa tbian da sdang ya ka thung dieñ heiwa da yachim bynta lut da waroh kiwa kynthup nadooh ki pulit ka Jowai Traffic Police, kiwa kreh ka Govt Boys & Girls HS School, ki khynnah skur ka Jowai Govt School RMSA wa North Liberty HS School.
Heijooh ipor ki dkhot yong ki association kamai kari waphær waphær kiwa kynthup ya ka Local Taxi Association Jowai- Ialong, Indica Association, Local Taxi Jowai, Namdong-Jowai Association, Nangbah- Jowai Association, Alto 800 Jowai- Shillong Association, Jowai- Mynso Sumo Association, Khasi- Jaintia Sumo Association Jowai- Shillong da emlang ki ha kani ka sngi heiwa ya ki dieñ wa 250 tre toh kiwa pynbiang da ki.
Da em leh kamjooh Ka Chilliangraij Sports & Youth Affairs. Heiwa ya kini ki dieñ waroh u chimkhia wow kær u da kamjooh u sumaar hadooh wow heh ki da ka Chnong Chilliangraij Jowai.
U D.H Pde da e khublei kyrpang u ya waroh kiwa da em bynta ynne kamjooh da kyrpaad u wow e yei yakrehlang na kipor cha ki por.